…Govt, companies all emphasise importance of local content
The Local Content Secretariat has approved the Local Content Annual Plans of 13 further companies, among them foreign and local companies and ExxonMobil's joint-venture partner and subcontractors in the Stabroek Block.
According to a statement, the 2023 Local Content plans of United Kingdom (UK)-based oil company Tullow and CNOOC Petroleum Guyana Limited, Exxon's Stabroek Block partner, were approved by the Secretariat.
Tullow, alongside Eco Guyana, currently administers the Orinduik oil block that is located just a few kilometres from ExxonMobil's discoveries in the Liza and Payara fields. Meanwhile, CNOOC Petroleum Guyana Limited, a wholly-owned subsidiary of Chinese company CNOOC Limited, holds a 25 per cent interest in the Exxon administered Stabroek Block.
Other companies receiving their approvals from the Local Content Secretariat were Guyana Shore Base Incorporated (GYSBI), a shore base operation that services six rigs and two floating production, storage and offloading (FPSO) vessels.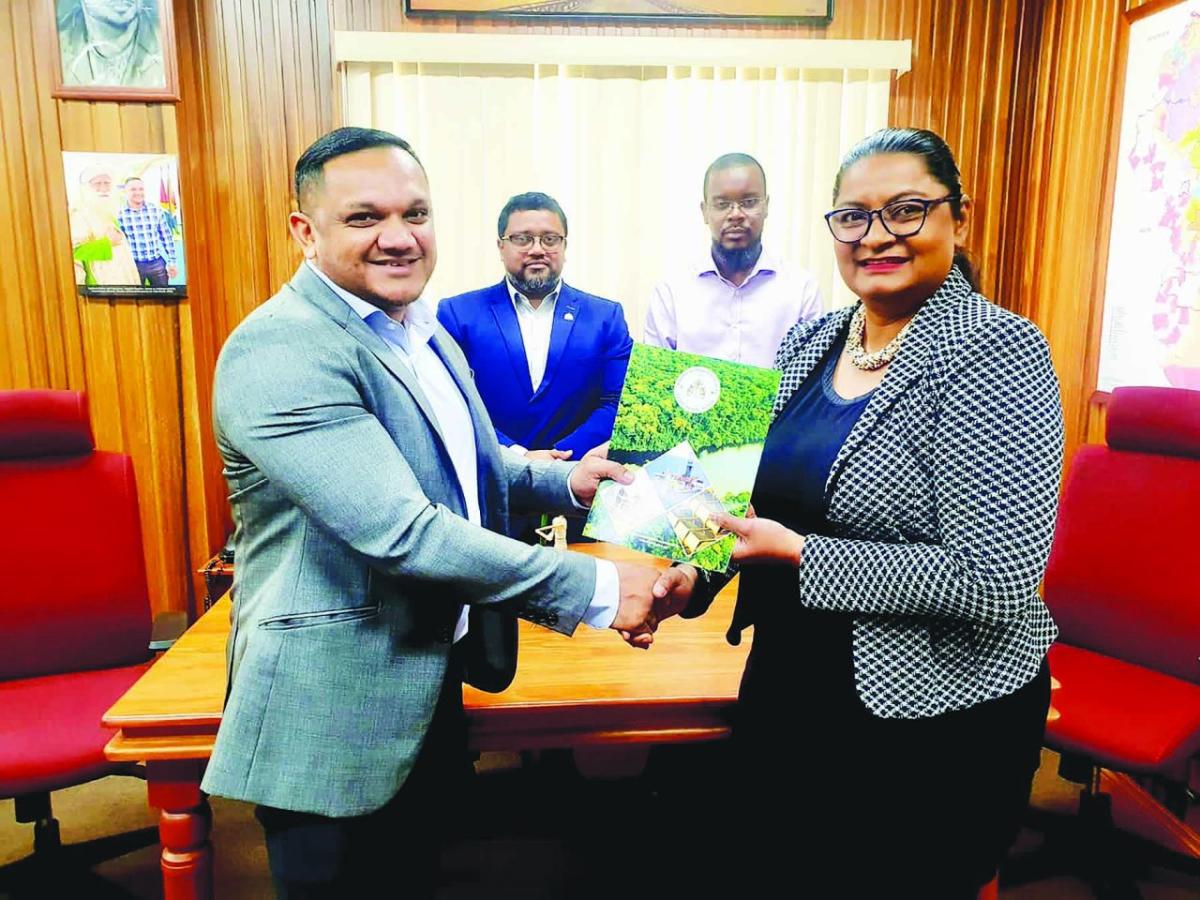 Guyana Deepwater Operations, the local subsidiary of Netherlands-based company SBM Offshore that was contracted by Exxon to construct its FPSO vessels and Noble Drilling Guyana Incorporated, whose parent company has been supplying drill ships to Exxon, also received approvals.
The remaining companies to receive their approvals were Bourbon Guyana Incorporated; SLB Guyana; Stena Carron Drilling Limited; Tenaris Guyana Incorporated; Tullow Guyana BV; Weatherford Trinidad Limited (Guyana); Tiger Rental; Sustainable Energy Solutions, and OEG Energy Inc.
In a statement, the Ministry of Natural Resources pointed to the approvals of the plans as testament to how committed both the Government and industry stakeholders are to sustainable development.
"The approved plans ensure that the exploration and production activities undertaken by the companies will maximise local participation, promote economic diversification, and foster social development," the Ministry said.
Minister of Natural Resources Vickram Bharrat, in the company of the Director of the Local Content Secretariat Dr Martin Pertab and the Ministry's Legal Officer Michael Munroe, signed the companies' letters of approval at the Ministry's Kingston office.
During the signing, Minister Bharrat reminded the participants of the importance of local content to the Government and people of Guyana. He pointed out that mandating the submission of these Local Content Plans ensures that the development of Guyana's natural resources translates into tangible benefits for Guyanese, generating employment opportunities, and fostering the growth of local businesses.
In their comments, both SLB's Managing Director Sharlene Seegoolam and Noble Drilling's Local Content Manager Renatha Khan-Bovell reaffirmed their respective companies' commitment to local content.
"This approval is a representation of our milestones/commitment throughout the lifespan of our contract where we offer support to the economic development in the local communities," Khan-Bovell was quoted as saying.
The Local Content Act states that contractors, sub-contractors and licensees operating in Guyana's petroleum sector must submit a Local Content Annual Plan, outlining in detail their procurement, employment and capacity development plans for the reporting year.
Only recently, the Ministry of Natural Resources had greenlit the annual plans of five oil majors operating in Guyana, including the Stabroek Block operator, Esso Exploration and Production Guyana Limited (EEPGL). In the statement, the Ministry made it clear that it remains committed to the effective implementation and monitoring of local content policies and ensuring that companies are compliant.
"The Government will continue to work closely with the approved companies and all stakeholders to foster an enabling environment that empowers local businesses, develops local capacity, and promotes sustainable development in the natural resources sector," the Ministry said.
After being passed in the National Assembly in December 2021, the Local Content Laws were enacted in January 2022. The Act lays out 40 different services that oil and gas companies and their subcontractors must procure from Guyanese companies.
These include 90 per cent of office space rental and accommodation services; 90 per cent of janitorial services, laundry and catering services; 95 per cent pest control services; 100 per cent local insurance services; 75 per cent local supply of food; and 90 per cent local accounting services.
The Local Content Act mandates penalties, such as fines ranging from $5 million to $50 million, for oil and gas companies and their sub-contractors who fail to meet the minimum targets of the legislation, as well as those who are in breach of the Act.
However, the Act is intended to be a living one and both President Dr Irfaan Ali and Vice President Bharrat Jagdeo have noted that the legislation will be continuously reviewed and updated over time in order to close loopholes that are being exploited by operators in the oil and gas sector. (G3)