Eager cricket fans wasted no time on Thursday morning as they poured into the CPL office located at 238 Camp and Quamina Streets to secure their tickets at the 2018 edition of the "Biggest Party in Sport".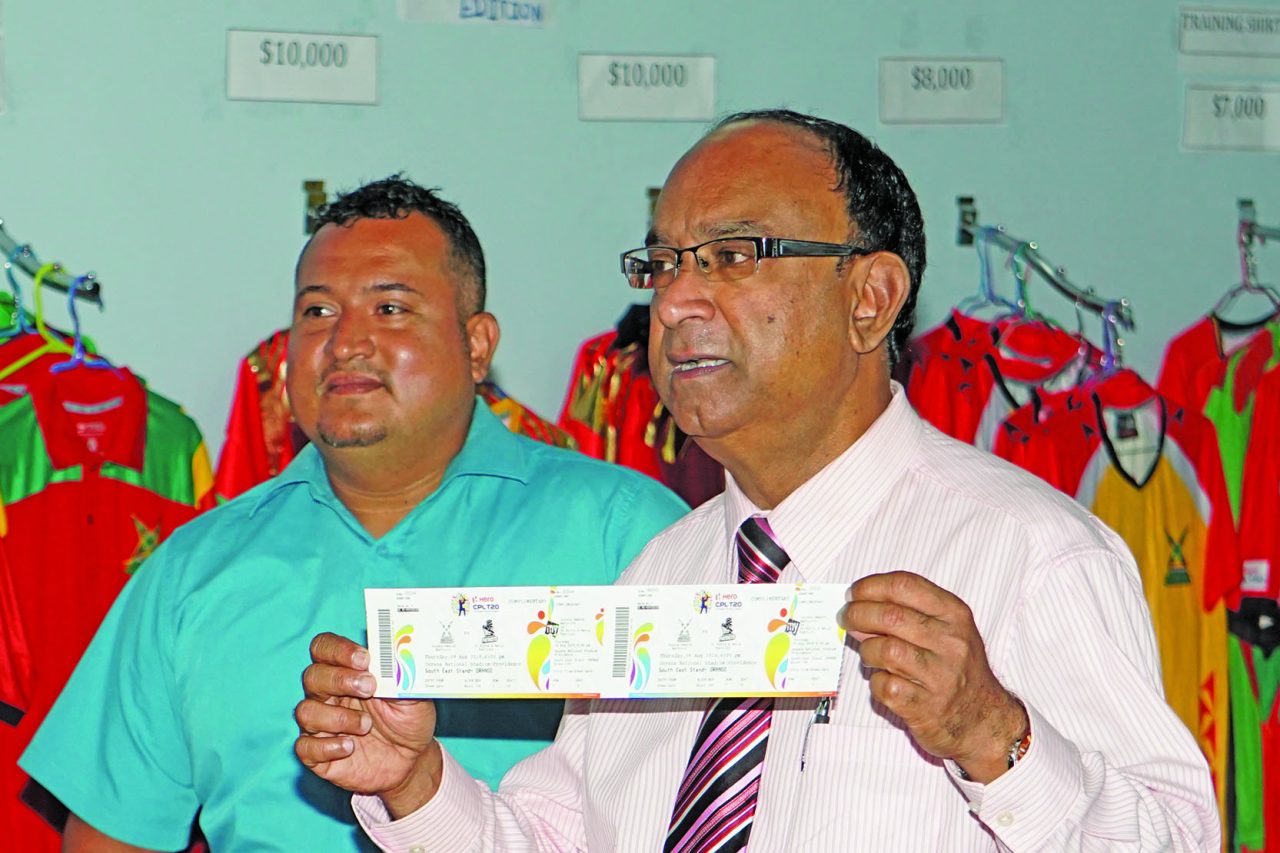 The ticketing office opened its doors on Thursday morning and was met with scores of cricket lovers, who just could not wait to purchase the Hero Caribbean Premier League tickets.
At a small press briefing, Guyana Amazon Warriors' Operations Manager, Omar Khan shared a little about the overwhelming response.
"This has been a long awaited moment, the start of the CPL ticket sale. We have had numerous inquiries from the cri fans not only inside of Guyana but outside of Guyana about when ticket sales would be starting. We are very happy to announce that we finally have systems, things in place and ticket sales have started this morning (Thursday) and people are excited. People are calling and inquiring about the tickets," Khan eagerly stated.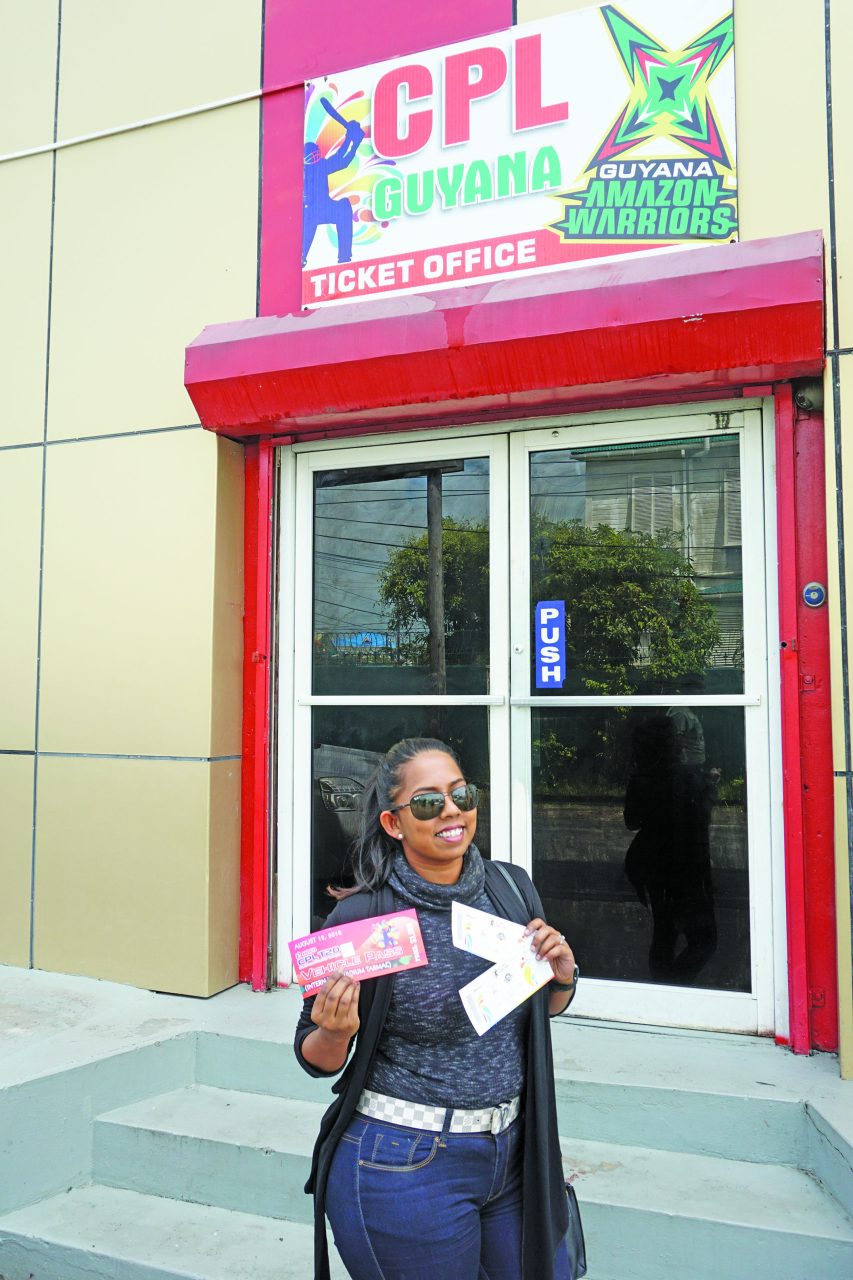 Ticket prices currently stand at $5000 for the Red and Green Stands, $3000 for the Orange Stand and $2500 for the grass mound. Additionally, car passes are priced at $1500 for the Providence tarmac and $500 for the outer parking lot. The Operating Manager also disclosed that the 2018 tickets have been provided by a new ticketing company. "This year we have a new ticketing company that will be doing the tickets for us – Bookmyshow.com. So you will see a difference in the colours, the system and the information on the ticket," he stated.
As such, a representative from the ticket company was present to explain some of the top-notch security features that are embedded in each ticket. "We have a barcode which is a logic so it cannot be changed. We have a scanner, which we will scan and get a report on it," he explained.
While it is a known fact that Guyana will be hosting seven games at the Providence Stadium, tickets for the first three matches in August are currently on sale and tickets for the additional four matches will be available for purchase at a later date. In the first three matches, the Guyana Amazon Warriors will come up against the St Kitts and Nevis Patriots on August 9 at 18:00h (6pm), the St Lucia Stars on August 11 at 16:00h (4pm) and the Barbados Tridents on August 12 at 18:00h (6pm).
When visiting the ticket office, fans can also take the opportunity to purchase their Guyana Amazon Warriors' attire. Various merchandise inclusive of clothing, hats, autographed bats, balls, bags, whistles and other keepsakes are currently on sale. Additionally, a new line of merchandise is expected to be on sale from next week.
The ticket office will be opened from 09:00h to 17:00h (9am to 5pm) on weekdays and from 09:00h to 13:00h (9am to 1pm) on Saturdays. Patrons are being urged to purchase their tickets for the "Biggest Party in Sport" early so as to avoid the rush of last-minute purchasing.