Shortly after Police released a photo of an unidentified man who was involved in an accident with a minibus attached to the Ministry of Health on Friday last, he was identified.
The man was identified by his sister on Monday as 41-year-old Cuthbert Crandon, who had no fixed place of abode. Police also said the man remains in critical condition at the Georgetown Public Hospital Corporation (GPHC).
Crandon was struck down by the minibus along Vlissengen Road, Georgetown, in the vicinity of the Guyana Water Incorporated (GWI) office.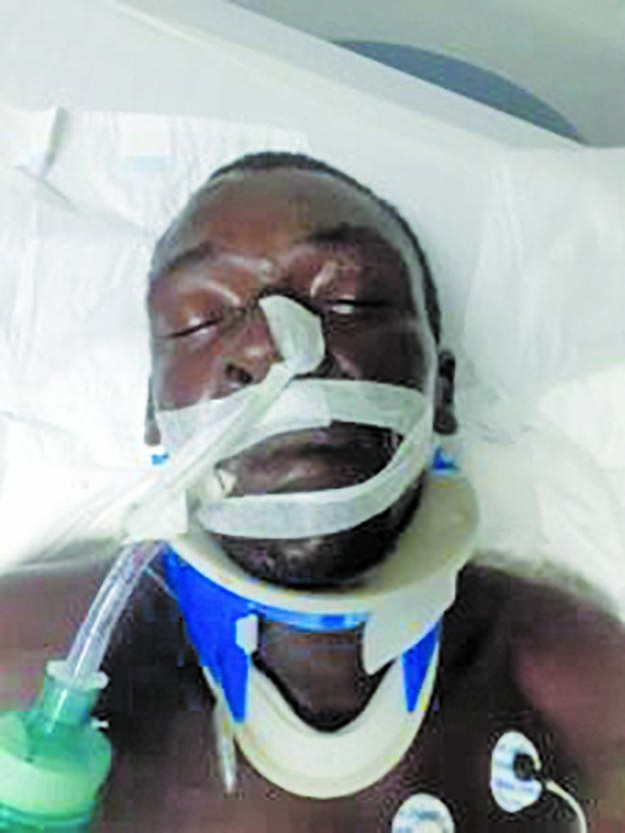 It was reported that the man was proceeding south along the eastern drive lane of Vlissengen Road, holding a mattress on his head when he suddenly swerved right onto the western drive lane in an attempt to cross onto the western side of the road.
During the process, the cyclist allegedly ended up in the path of the minibus which was proceeding south along the eastern drive lane of Vlissengen Road at a fast rate of speed.
The driver of the minibus reportedly swerved right in an attempt to avoid a collision but instead collided with Crandon. The minibus continued on its journey and collided with a CCTV camera pole on Vlissengen Road, where it came to a halt.
As a result of the collision, Crandon fell onto the roadway and received multiple injuries about his body.
He was picked up in an unconscious state by two Emergency Medical Technicians (EMTs) and transported to the GPHC.
He sustained five broken ribs and injuries to his lungs among other injuries, Police said.