The fifth round of the Corona Beer Invitational Football Tournament will begin on this evening with three matches at the Georgetown Football Club ground.
The youthful Pele FC side will square off against Riddim Squad FC in the feature match of the night at 21:00hrs.
Pele has been inconsistent as they have failed to string together successive victories and will be looking for redemption after losing to the Northern Rangers by a 3-0 margin in the previous game.
Riddim Squad, while being an impressive list on paper is also lack consistency. However, they will edge Pele on confidence after dispatching of Santos by a single goal last Friday.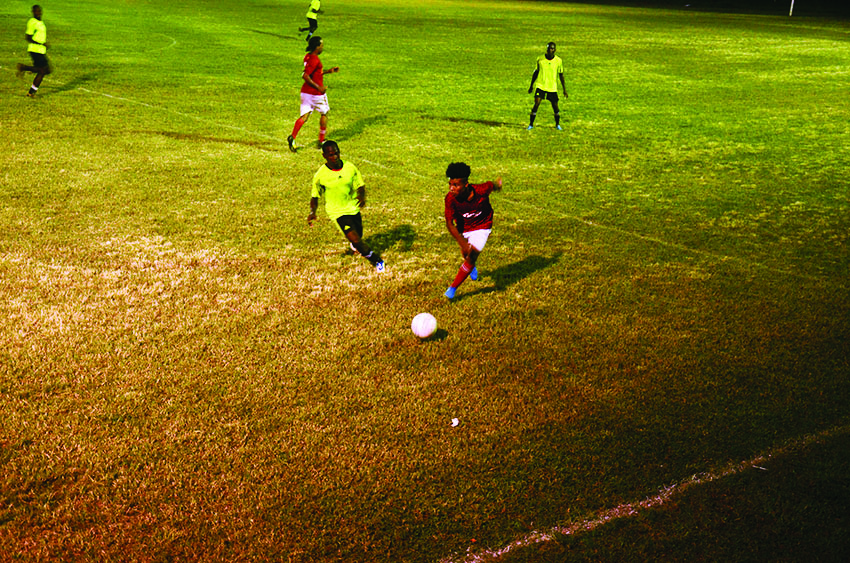 The first of the three games slated for today will see Camptown FC clashing with Black Pearl FC from 17:00hrs. Camptown are coming off a 1-1 draw on Monday with Beacon while Black Pearl was hammered 12-0 by Police. Both teams will be looking to improve their standings as the knockout stage of the competition beckons closer.
Northern Rangers FC have had a good run of form recently notching up three consecutive victories and will be hoping to extend their winning streak when they clash with bottom table Flamingo FC in game two scheduled for 19:00hrs.
The tournament features Guyana Police Force FC, Campton FC, Santos FC, Pele FC, Georgetown Football Club, Beacons FC, Northern Rangers, Western Tigers, Riddim Squad, Flamingo FC, Black Pearl and East Ville FC.
The teams are playing for first place prize of one million dollars and championship trophy, while second to fourth-placed teams would pocket $400,000, $200,000 and $100,000 respectively and the corresponding accolade.