…'Fans and supporters in for a treat' – Mendonca
The exciting Petra Organised Corona Beer Football Tournament will resume Friday at the Georgetown Football Club (GFC), Bourda with three matches.
After two nights of intense action at the venue, the inaugural tournament was halted due to the inclement weather.
According to Co-Director of the Organising body Troy Mendonca, once the weather holds play will reconvene since it vital to build momentum in the tournament
"As you know it is just about momentum, everything is in place. I know some teams are happy for the little break to fine tune themselves so I think we anticipate stiff competition going forward from Friday. Fans and all supporters will be in for a treat". Mendonca told Guyana Times Sport in an interview on Tuesday.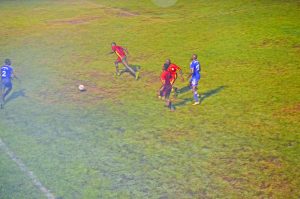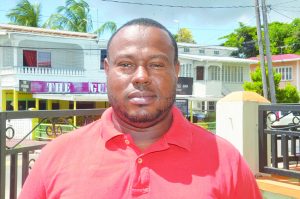 While some matches took a needle eye to determine the winner, some were extremely one sided with some teams netting as much 14 goals to one. In this regard, Mendonca felt that scores were a reflection of the difference in teams.
"I think what we had is a reflection of the differences in terms of the teams and it just a matter of those teams getting themselves together. Our mandate is get football being played at the senior and the results are a reflection of where we are at:"
The organiser also expressed thanks for the sponsors and made an appeal for patrons to come and support given that ladies will have free entry to the venue.
While GFC is only listed venue currently for matches, the organisers is expected to release name of other venues.
On Friday, Pele FC will clash with Eastveldt from 17:00 hrs followed by Flamingo and Santos FC from 19:00hrs.
The final match will pit Riddim Squad against Northern rangers from 21:00 hrs.
The tournament is being played on a round-robin knock-out phase, with two groups of six teams.
The top four from the respective group will advance to the knock-out phase.
The tournament will feature Guyana Police Force FC, Campton FC, Santos FC, Pele FC, Georgetown Football Club, Beacons FC, Northern Rangers, Western Tigers, Riddim Squad, Flamingo FC, Black Pearl and East Ville FC.
The teams are playing for first place prize of one million dollars and championship trophy, while second to fourth-placed teams would pocket $400,000, $200,000 and $100,000 respectively and the corresponding accolade.