With competitive football being on the back burner since the Coronavirus pandemic, many stakeholders are receptive of the notion of a return to football. One such person is Furta Conquerors' Coach Sampson Gilbert, who has made some valuable suggestions for the sport's resuscitation.
Several Regional member Associations (RMA) attached to the Guyana Football Federation (GFF) have been in the process of rolling out their Academy Training Center (ATC) Programmes, which have been categorised as the first step in a 'return to football' vision. Coach Sampson Gilbert, however, is looking further ahead at the return of Senior competitive football. On this note, the Fruta Conquerors Coach shared what he thinks needs to be done to prepare players, the greatest of which is mental preparation.
"The work is systematic. It's obvious that we've been away from football for a long time, and so the physical aspect of the game is one important aspect that we need to work on, come the time when we will return to league football and they need to defend the championship. The tactical aspect is another aspect," Gilbert shared with Guyana Times Sport.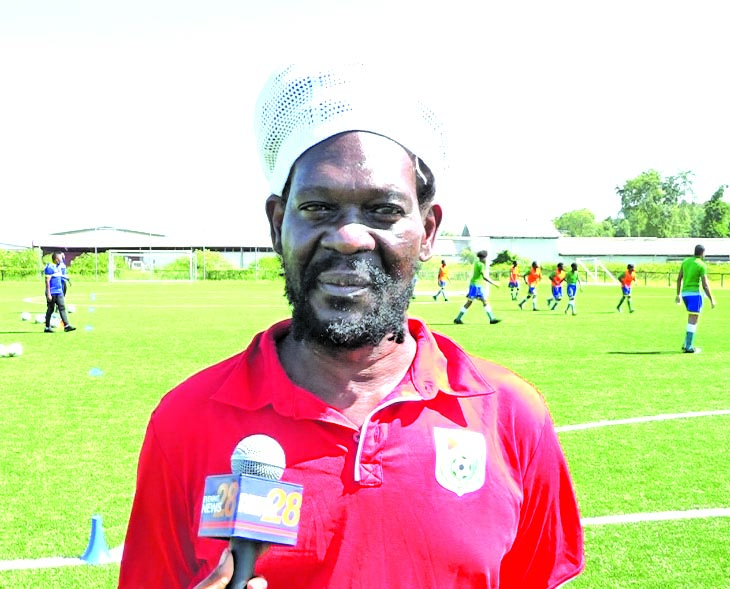 Continuing on his point about mental health, Gilbert said, "But, even more importantly, the mental and psychological aspect is more important. How we support our players, going into that restart, even now when the pandemic is upon us and players might be wanting of some kind of mental support, some financial support, and so it is depending on how we deal with our players now.
"That mental support, that socialisation, keeping them together, counselling them, mentoring them to be prepared to return to the pitch and give a hundred percent."
In sharing his views, Gilbert predicted that vaccination against COVID-19 may play an integral role in the fraternity being given the go ahead to resume play.
"We hope that our players generally across the country, they're equally excited for the return of football, that they would do what is necessary. The vaccine process is very important for us also, 'cause I think that's one of the green lights that would signal that we're ready to go.
"We at Fruta conquerors, we're promoting that, and we're ready to defend our title when the time comes," the Coach of the Tucville- based team declared.
When the time comes, Sampson disclosed, his club already has a return plan in place, which includes the use of tactical awareness.
"We're really looking forward to this," he declared.
Gilbert further commented, specifically on his team's plan, "So how we deal with them even prior to the return to the pitch is important, we're doing some work. We're obviously working on mentorship, we're working on keeping them together, we have the social media groups to keep communicating with those players to try and make sure they're returned (to) the pitch. And when we get there, we have a plan that we're working on to actually implement our tactical awareness and make sure that they're on par physically to defend the championships," Gilbert explained.
Fruta Conquerors are currently still the Elite league champions, with the competition last being played in 2019.