People's National Congress executive and former Chairman of the Guyana Water Incorporated (GWI), Dr Richard Van West-Charles, who is a Director of Atlantic Fuels Incorporated was on Monday charged for submitting a false invoice to the Guyana Energy Agency (GEA). Van West-Charles, 72, of Lot 301 Meadowbrook Drive, Georgetown, was hauled before Principal Magistrate Sherdel Isaacs-Marcus at the Georgetown Magistrates' Courts.
He denied the charge which stated that on November 13, 2020, he submitted invoice #100 to the GEA of 295 Quamina Street, South Cummingsburg, Georgetown, regarding a shipment of diesel claimed to have been purchased from Global Oil NV knowing the same to be false or misleading. The offence is contrary to Regulation 70 (2) of the Petroleum and Petroleum Products Regulation 2014.
Van West-Charles was released on $100,000 bail and returns to court on August 16.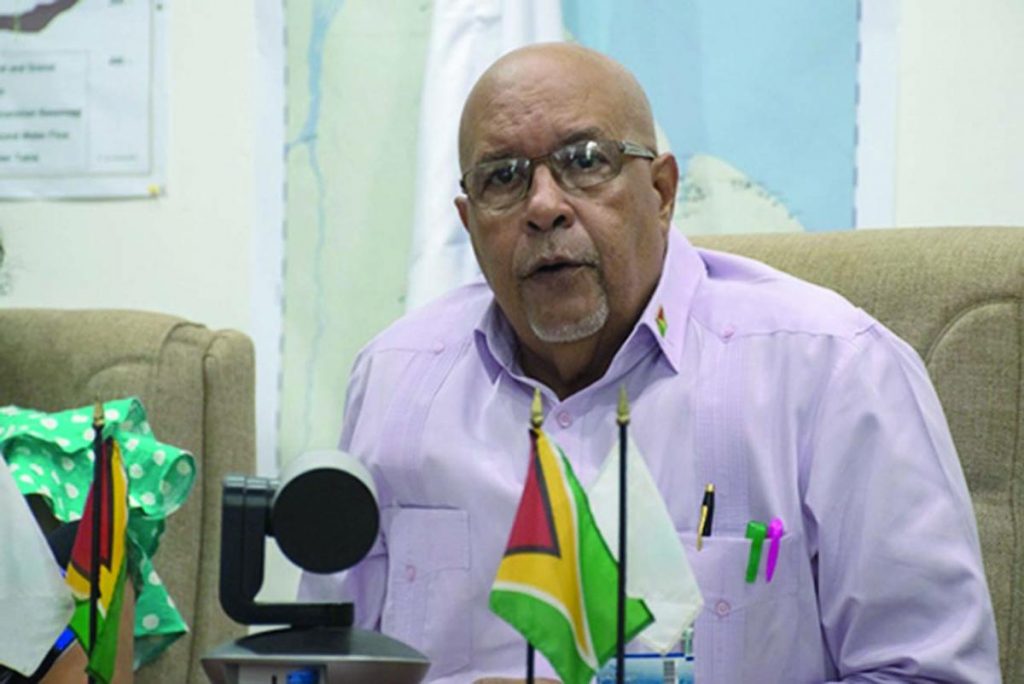 The charge against the former GWI Chairman was filed by Chief Executive Officer of GEA, Dr Mahender Sharma. Van West-Charles was represented by lawyer Siand Dhurjon. This is not the first time the fuel company has been accused of giving false information to authorities.
In January of this year, 67-year-old Eugene Gilbert, who is also one of the company's Directors, was charged and released on $300,000 bail after it was alleged the company made a false declaration to the Guyana Revenue Authority (GRA).
The charge stated that on November 12, 2020, at GRA's Camp Street, Georgetown headquarters, Atlantic Fuels caused to be made and subscribed a false declaration on invoice #100, contrary to the Customs Act. The invoice amount was US$200,000, which is equivalent to GY$40,000,000.
Guyana Times understands that the invoice was for 635,353 litres of diesel which was sourced from a company in Suriname. Atlantic Fuels Inc claimed that it shipped the fuel from company A for one price, but GRA said that it shipped it from company B for another price.
That charge was laid under Section 217 (1) (a) of the Customs Act, which reads: "Any person who, in any matter relating to the customs, or under the control or management of the Comptroller – (a) makes and subscribes, or causes to be made and subscribed, any false declaration; or…"
On summary conviction, the person is liable to a fine of $25,000, together with imprisonment for three years.
Atlantic Fuels Inc has been embroiled in controversy ever since it obtained its fuel licence in 2016.
In 2019, the company had been under GRA's radar for under-invoicing and falsifying invoices. As a result, GRA went after the fuel company for taxes for that year.
Van West-Charles was appointed as GWI CEO a month before he gained his fuel import licence.
Atlantic Fuels Inc has its headquarters at Lot 16 Sublot A Mudlot, Kingston, Georgetown. (G1)