– 20-yr-old arrested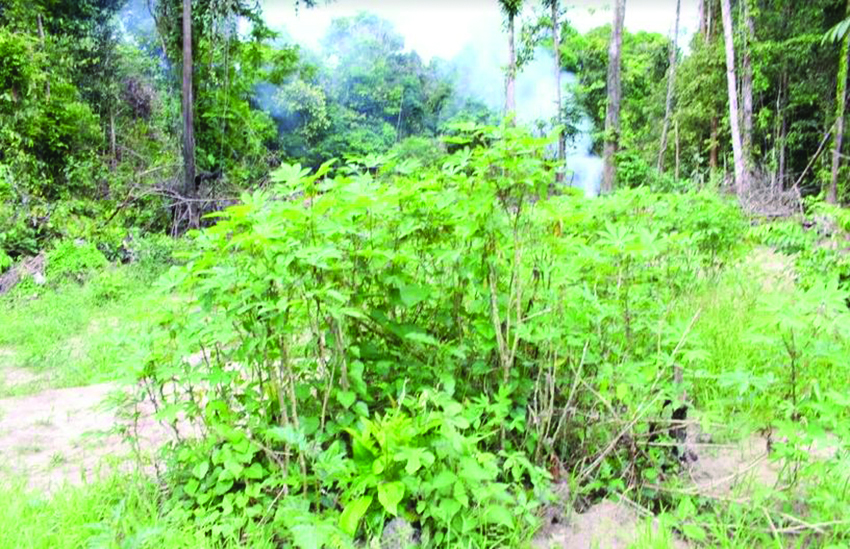 Ranks of the Guyana Police Force on Wednesday torched an approximately three-acre cultivation of cannabis together with a camp located at Suribana, Essequibo River.
A 20-year-old male of La Parfaite Harmonie, West Bank Demerara who was caught tending to the prohibited plants is in custody, pending charge.
The Police, in a statement, said the cultivation comprised approximately 4,000 plants measuring from one foot to four feet, and several nurseries with more than 5,000 seedlings on the plot of land.