Police are yet to make an arrest as investigations continue into the daring robbery that has left 40-year-old Kwabena Wright of Campbellville, Georgetown nursing a gunshot wound to his right arm.
A Police source told Guyana Times that, based on the description given of the suspects, the men might be known to the police. He noted that detectives are presently scanning through their data base with the aim of matching the description of the perpetrators with the GPF's images.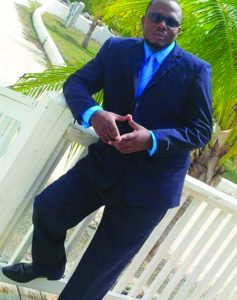 He also noted that Police are in the process of retrieving surveillance footage of the robbery from nearby buildings with the hope of identifying the two gunmen.
The Police rank explained that Wright was discharged from the Georgetown Public Hospital on Saturday, following a successful surgery.
Kwabena Wright, a teacher who some years ago had migrated to the Turks and Caicos Islands, returned home on vacation and to rehabilitate his house, and following a daring robbery committed on him in the vicinity of Hand-in-Hand Trust on Middle Street, Georgetown on Friday, was shot and injured to the right arm after two men pounced on him while he was sitting in his car waiting on his contractors.
It was reported that prior to the robbery, Wright had withdrawn $1.5 million from a city bank on Water Street, leaving investigators to believe that the man was trailed from the bank.
Reportedly in his bid to escape his attackers, he was shot in the right arm. One of the men then grabbed the bag with the money that was in the back seat of his car, and the men made good their escape. Wright was rushed to the Georgetown Public Hospital, where he underwent emergency surgery.