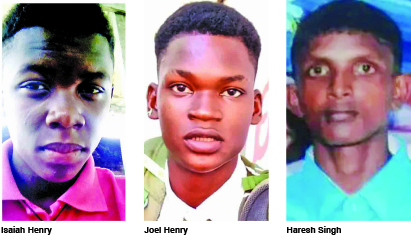 The Guyana Police Force, this morning, announced a $3 million reward for information leading to the arrest and prosecution of the persons responsible for the murders of Joel and Isaiah Henry and Haresh Singh.
The Police, in a statement, said that investigators are diligently every possible lead to bring the perpetrators to justice and therefore, requesting the public's help.
Persons with information can contact the nearest Police Station or a series of listed numbers (provided below).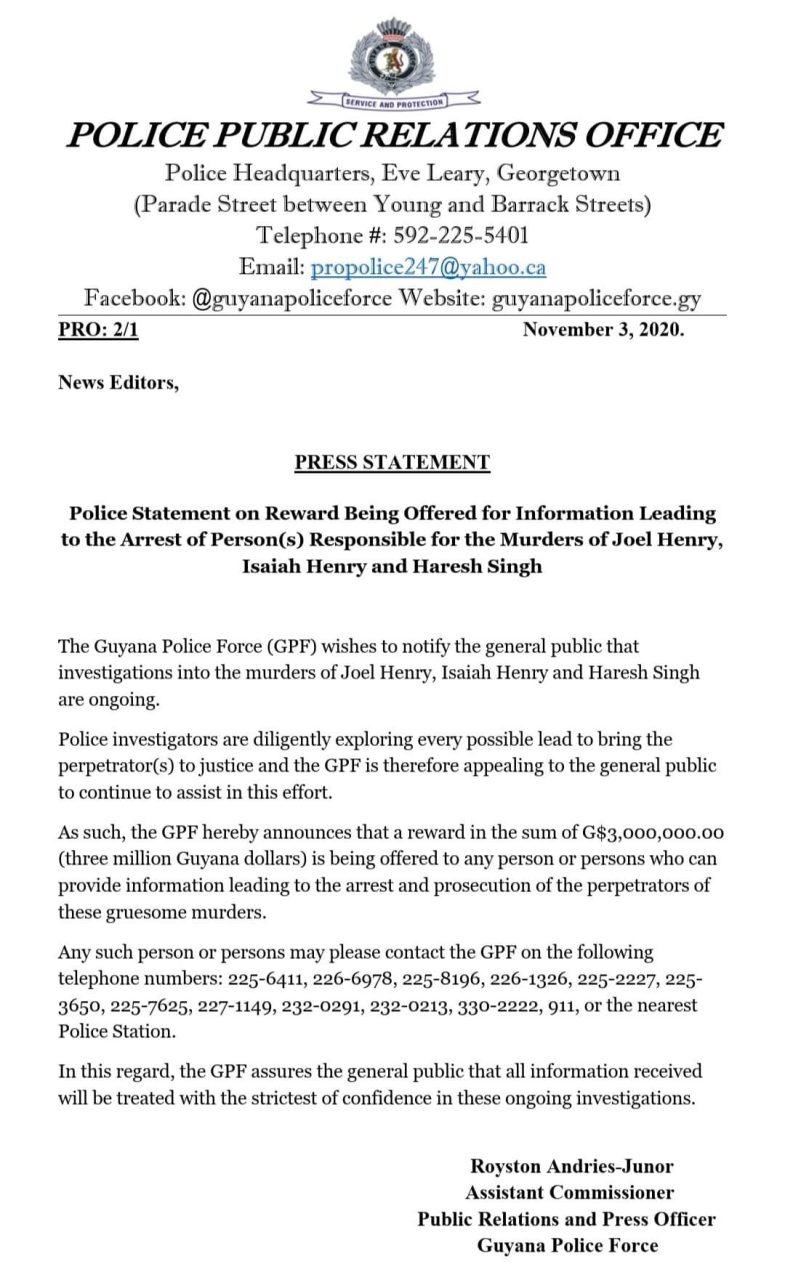 On September 6, 2020, the bodies of Isaiah and Joel Henry were found in the backlands at West Coast Berbice. They had left their Number Three Village home to pick coconuts but did not return home.
Their butchered bodies were found in clumps of bushes partially covered in mud after relatives went in search of them. And then, on September 9, 2020, 17-year-old Haresh Singh was found murdered at the Number Three Village backlands.
It is suspected that his death was in retaliation for the murders of Isaiah and Joel, since he is related to one of the persons initially held by the Police.
Several persons who were arrested for the murder of the Henry teens were released on station bail, while to date, no arrest has been made in relation to Singh's murder. All three teens suffered horrendous deaths.
Police had explained that the location where the bodies of the Henry boys were found was not the primary crime scene, that is, it is not the location where the young men were killed.