A Sergeant attached to the Anna Regina Police Station in Region Two (Pomeroon-Supenaam) has taken his own life after he reportedly ran over his reputed wife with his car at Riverstown, Essequibo Coast.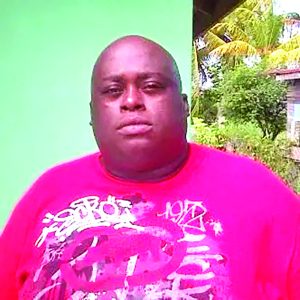 The dead woman has been identified as 25-year-old Hannah Boston of Lima Sands, Essequibo Coast, while the Police rank was identified as Roure Francis.
Based on reports received, the woman's mother turned up at the Police station and reported that the Sergeant was trying to kill her daughter.
Without hesitation, a team of Police ranks, including Commander Khemraj Shivbaran, proceeded to the location where the woman's body was seen lying in a motionless state in a rice field in the area.
Upon inspection, there were several gaping wounds on her face. However, Francis was later found in an unconscious state in his motor car, a black Toyota Fielder bearing registration number PAB 8894, which was parked some 10 feet away from the woman's body.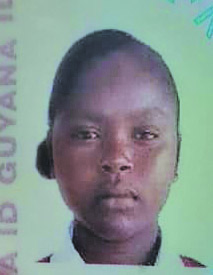 Both the man and woman were taken to the Suddie Public Hospital where Boston was pronounced dead while doctors tried to save Francis's life but he subsequently succumbed.
Doctors confirmed that he would have ingested a poisonous substance.
While information remains sketchy about the incident, eyewitnesses related that the woman and the man were engaged in a heated argument in the car in which they were travelling as it headed down the Riverstown Road.
As the car came to halt, the woman reportedly exited the car and it was then, the Sergeant struck her down and ran over her.
However, this incident comes just two days after a man killed his only son, chopped and lit his wife on fire before committing suicide at Anns Grove on the East Coast of Demerara.
The incident has left Seon Scott, 21, a security guard, dead; Sharon Scott, 53, injured; and her 57-year-old husband, Leon Bobb, dead by suicide.
It was reported that Bobb went berserk and chopped his son to death in his sleep, and then turned the blade on his wife, chopping her to the neck and lighting her on fire.
Police said that the now dead man and his wife had an ongoing domestic dispute, in which he accused the woman of having affairs. Bobb reportedly physically assaulted his wife on several occasions, causing their son to intervene in a bid to save his mother.
However, on Wednesday morning, it is suspected that the man killed his son while he was asleep to prevent him from going to the rescue of his mother.
Police said when they responded to the scene, the young security guard was found lying motionlessly on a mattress. A large wound was seen on the left side of his neck.
The suspect was then found lying on a blood-soaked bed in a room, with a large wound to his abdomen and his intestines protruding, and one to his neck. He was taken to the hospital but later died.
Up until press time on Friday evening, it was reported that Sharon is still battling for her life.