The Police Constable who was caught on camera using excessive force on a civilian who was allegedly resisting arrest at the Wales Police Station, Region Three (Essequibo Islands-West Demerara), has been placed under close arrest.
The incident took place on Friday last and involved the Constable, who was later identified as Constable Elliott.
The Police stated that they are cognisant of the video which showed the officer physically assaulting a man who was in Police custody by throwing him off his feet and dragging him into the lock-ups.
"The Guyana Police Force is informing the public that the policeman involved has been placed under close arrest while the man was released from custody and sent away the same night", the statement read.
The Police described the act as "unsavoury and unacceptable", while stating that the GPF does not condone the excessive use of force nor mistreatment of persons taken into custody by Police ranks.
"Urgent investigations into this matter are being conducted by the Police Office of Professional Responsibility, the results of which will be made public."
The recording that was seen by this newspaper showed the policeman dragging a man into a cell.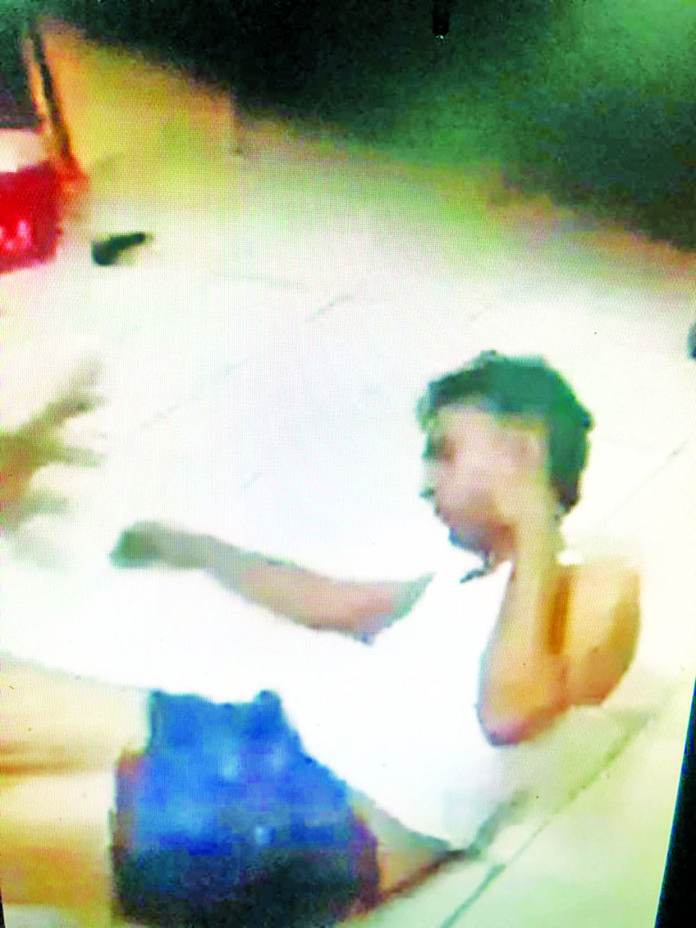 Based on information received, the man [the victim] allegedly drove a car into a canal at Wales on Friday evening and while patrolling in the area, he was picked up by ranks and taken to the Wales Police Station.
Whilst there, he was asked to take a breathalyser test, but refused and became abusive. It was then the officer tried to arrest him.
The video recording further showed that the man was being arrested by the officer but resisted and in retaliation, the officer walked up to the man, chained both of his legs and pulled the chain forward, resulting in the man falling onto the ground, hitting his head and back.
The officer then dragged the man into the cell and locked the door. At that time the man's family was heard screaming and telling the officers that the man hit his head on the ground.
Meanwhile, Home Affairs Minister Robeson Benn has ordered that an immediate investigation be launched into the incident. While speaking with another section of the media, the Minister said the actions of the policeman toward the victim is "very concerning and uncalled for".
On Tuesday, all efforts made to contact Regional Commander Errol Watts to get an update on the manner proved futile.