In an effort to ensure access to learning at its alma mater, the Guyana-Jamaica Friendship Association (GJFA) donated 30 tablets and five laptops to the Mashabo Primary School, Essequibo Coast, Region Two (Pomeroon-Supenaam).
President of the Association, Frank Denbow told this publication that the organisation decided to adopt a primary school in each country and targeted rural and less affluent areas. However, after a careful search, the team settled on Aeolus Valley All-Age School in Aeolus Valley, St Thomas, Jamaica, and Mashabo Primary School in Mashabo on the Essequibo Coast in Guyana.
"With this in mind, we decided to donate to Mashabo Primary School, 30 tablets for the children as well as 5 laptops for the teachers to use…We feel that with these devices we can help bridge the digital divide between the affluent and not so affluent in the society We know that all children can learn and the potential for these students is the same as any other students regardless of financial background…Our experience at Mashabo has borne out that fact and we will continue to work with the students, teachers, and parents in order to continue the upward trajectory of the school, the community, and Guyana as a whole," Denbow explained.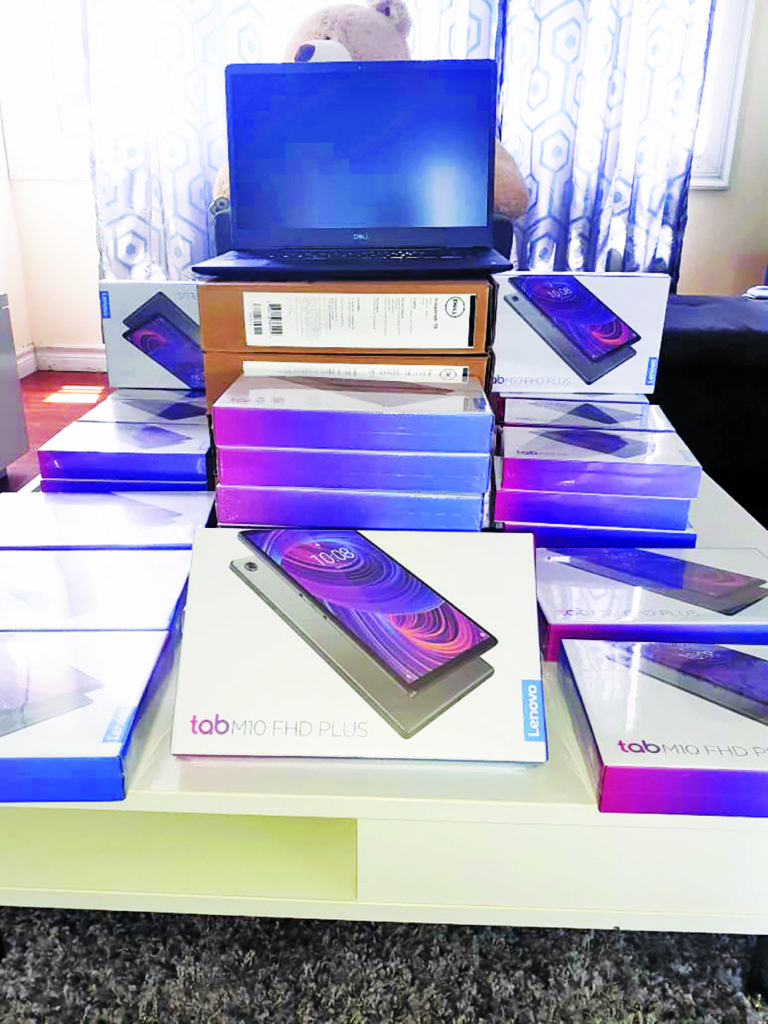 The tablets were donated to assist students and teachers to master the learning gap created by COVID-19 and the resultant remote learning environment.
Denbow handed over the tablets to the Head Master of Mashabo Primary School, Modi Beepat.
During an interview with Guyana Times, Beepat expressed gratitude to the organisation for this timely donation. He stated that the organisation has motivated the pupils, teachers, and parents to work assiduously in improving the students' pass marks at the National Grade Six Examination. He noted that the timely donation will benefit a total of 30 Grade 5 and Grade 6 pupils along with 10 teachers in the preparation of the NGSA exam.
Beepat further noted that staff along with himself have decided to upload lessons on the tablets from the Guyana Learning Channel and YouTube based on the consolidated curriculum whilst they are awaiting internet connectivity. He also told this publication that the entire staff is working assiduously in preparing pupils for the upcoming NGSA scheduled for August 4 and 5.