This year's Aliann Pompey Invitational track and field meet will go on as planned, but there is one catch: with both local and international athletes coming forward to participate, the organisers are anxiously awaiting the requisite responses from the National COVID-19 Task Force in order to plan the event according to their desired protocols.
Giving an update on her namesake meet on Wednesday, Guyanese Olympian Aliann Pompey shared that entries have been forthcoming.
"We have a number of interested athletes and agents that have reached out to us, so I believe that we would be able to fully fill the fields," Pompey shared in a video message.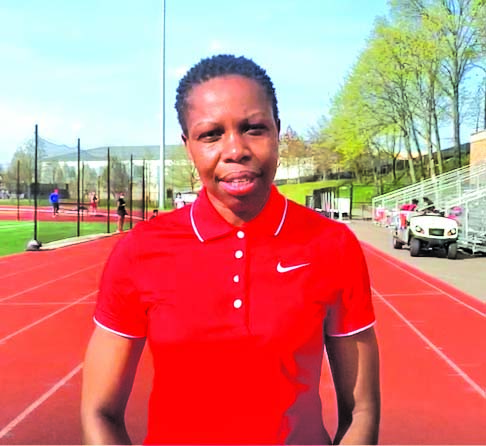 On the other hand, waiting on permission and instruction from the NCTF may prove to be a hurdle for the API. Pompey revealed that, like many other disciplines in Guyana, they are awaiting responses from the Task Force in order to better formulate their plans. Those plans would include accommodation and testing protocols, since the API has a reputation of hosting a number of international athletes.
Explaining the situation, Pompey said, "The issue is that we're still waiting to hear…from the COVID Secretariat. There were a number of issues that were raised, and obviously we want to make sure that this edition of the API is following all protocols, first and foremost, for the safety of not just the athletes, but the Guyanese public.
"So, we're just waiting to hear from the COVID Secretariat, so we know exactly what the expectations are; and in the meantime, there's just a temporary pause on it," the Associate Head Coach at St. John's University, USA added.
However, Pompey is remaining optimistic about the event being hosted in under two months' time at the National Track and Field Facility at Leonora, West Coast Demerara.
"But we're pleased to say that there's enough athletes and there's enough interest that will be able to go forward with the meet, pending the decision of the COVID Secretariat," she concluded.
The Aliann Pompey Invitational set for June 19 it is being seen as a points earner for local athletes who are eyeing Olympic Qualification. The Tokyo Olympic Games are slated for July 23 to August 8.