…suspect accused him of having affair with wife
A porter of Vergenoegen, East Bank Essequibo (EBE), was on Monday morning found dead in a pool of blood in the village with a stab wound to his arm.
Dead is 29-year-old Nair Khan of Bud Street, Line Top, Vergenoegen.
Reports are the now dead man and the suspect, Owen Accra, 36, were seen imbibing on Sunday evening at the suspect's house in Burn Street, Vergenoegen.
During the drinking spree, an argument erupted between them after Accra accused the now dead man of having an affair with his wife.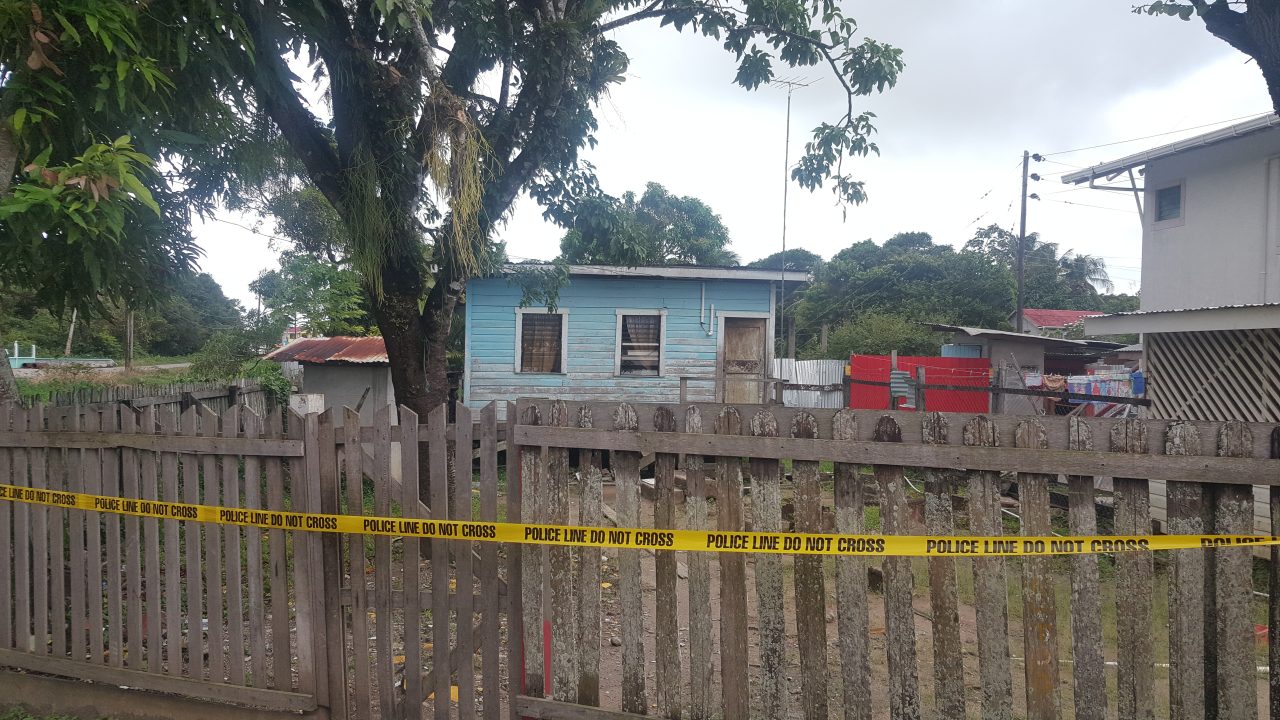 Guyana Times was told that the argument quickly escalated, and about 22:00h the suspect armed himself with a knife and stabbed Khan, who attempted to escape, but collapsed and died some distance away.
His body was found about 06:00h lying face down on the roadway. After some time, the hearse arrived, and the body was removed.
The suspect has since gone into hiding.
The suspect's wife, who was at home at the time of the stabbing, is being questioned.
At the home of Khan, an aunt, Shamie Razack, explained that about 06:00h, the suspect's mother-in-law went to her home and informed her that her nephew was stabbed and his body was found along Burn Street.
Without hesitation, the aunt and other relatives rushed to the scene where they saw Khan lying in a pool of blood. Upon enquiring what transpired, she was told that there was an argument between the two men.
"The mother-in-law tell me that meh nephew and her son-in-law were drinking and some old grievance come up…another story we hear was that the rum finish and the suspect ask he wife for money and after she didn't give him, the husband start cuss she. Meh nephew apparently tell he not to curse he wife like that and it was then he accused Nair of sleeping with he wife," the woman stated.
Razack told this publication that she last saw her nephew alive on Sunday afternoon after he was finished working about 17:30h.
"He come and ask me for an umbrella because he was going to buy something. That was the last time."
She went on to say that she took care of the now dead man since he was a child and after he grew up, he started to work with them to operate a chicken business.
She could not recall getting any complaints about her nephew except for his alcohol problem.
The now dead man was the only child of his parents.
Meanwhile, his body was taken to the Ezekiel Funeral Home to await a post-mortem. Police are nevertheless continuing their hunt for the alleged murderer. (Bhisham Mohamed)