KFC Under-20 Knockout Football Tournament…
Keron Spencer rose to the occasion in the 55th minute to head home the lone goal of Tuesday's match, Potaro Strikers FC duked it out with Beacon FC, as in the Bartica Leg of the GFF-KFC Under-20 Knockout Tournament.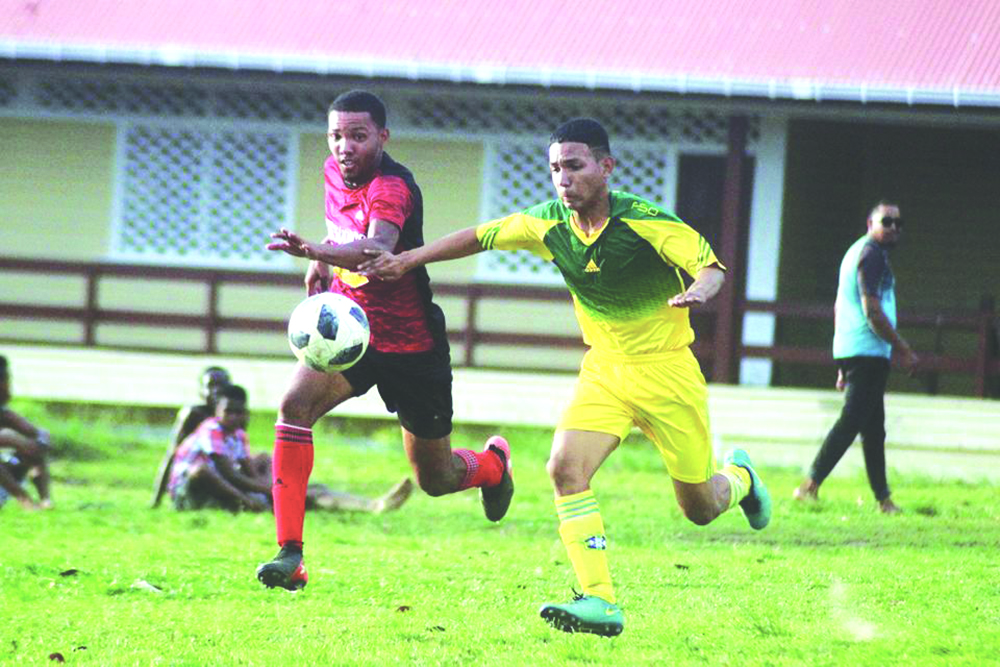 The 15-year-old Potaro Strikers midfielder broke the deadlock of a match that went both ways, inspiring near misses and hair-raising moments for both teams. Even with a National Under-17 defender behind them, the Potaro boys sustained numerous raids from their worthy counterparts and carried out a number of their own at the opponents' goal. But at the final whistle, it was Coach Curtis Joseph's boys who warmed down with a win and a place in the semi-finals to their name.
The Bartica leg of the tournament will be played among eight clubs, namely Beacon, Rising Stars, Lazio, Wolves United, Potaro Strikers, Rivers View, Mil Ballers and Agatash and will run from May 13 to 19 at the Bartica Secondary School Ground with match from 16:00h.
The winner of each leg will participate in the national playoffs in Georgetown.
The Independence Cup will take place in two legs; that is where the clubs affiliated to each member association will compete to become the regional association champion.
This will be followed by the inter-association or national play-offs, which will be played among the champion clubs of all the associations.
It will be contested on a straight knock-out basis and caters for approximately 102 clubs across the nine regional member associations of the GFF. Each team will vie for one spot as the regional representative.
The association matches are from April 27 – May 20 while the national playoffs are May 31 – June 9 and eligible players must be born on or after January 1, 1999.
At the association level, should scores remain level at 90 minutes, the match goes straight to penalty kicks, while for national playoffs, extra time will be given.
Prizes for the tournament are as follow: first place, $500,000; second place, $300,000; and third place, $200,000.