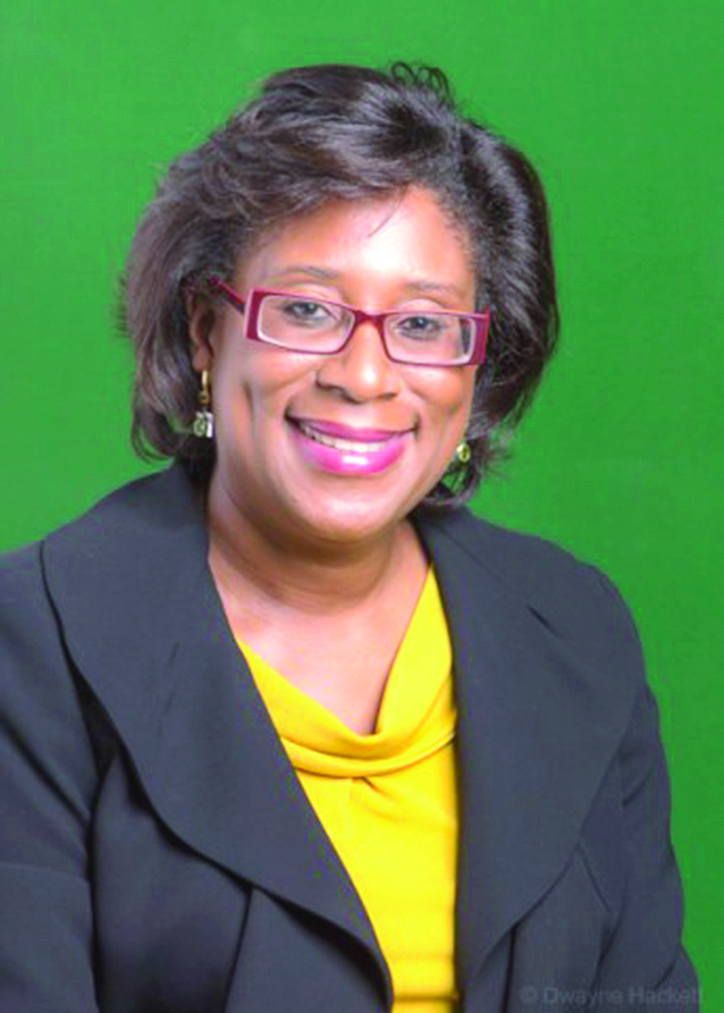 Regardless of whether or not Pubic Telecommunications Minister Cathy Hughes has relinquished her rights in controlling daily operations of Videomega Productions, the fact that she owns that company and it has been receiving significant contracts from the Government is clearly a conflict of interest.
This is according to Opposition Leader Bharrat Jagdeo, who on Thursday said the awarding of contracts to the Minister's company is in keeping with the "continuing issue of corruption" in the A Partnership for National Unity/Alliance For Change coalition Administration.
The Opposition Leader told the media that there was a release of information which showed that a specific contract that had come to light was the tip of the iceberg.
"In 2018 alone, that in four months alone, contracts totalling some $10.3 million were awarded to the company owned by Cathy Hughes from various Ministries. Three of those contracts totalling $3.350 million were from her Ministry," he said.
According to the Opposition Leader, in a four month period, eight contracts were issued to the Minister's company totalling over $10 million.
"Three of those contracts were in her own Ministry to her own company… That's four months in 2018, we don't know how many other contracts this company got in 2015, 2016, 2017 and the other months in 2018 and in 2019, we don't know as yet," the Opposition Leader said.
He further stated that the response by Minister Hughes about her company only receiving a commission of between 10 and 15 per cent of the contracts' values for those that are awarded to it is "simply unacceptable."
According to Jagdeo, persons employed at Videomega Productions, as can be seen on that company's website, are also working for the Government in senior positions and therefore this also can be deemed a conflict of interest.
"So this warrants a full-fledged investigation (into contracts awarded). The Minister signs the cheques. You cannot give up day-to-day running from 2015 and then be signing cheques to place ads on behalf of the company," Jagdeo argued.
Videomega Productions recently released several invoices for work it did arranging advertisements for various Ministries after it came under the spotlight for a contract that it had been awarded in connection with the Department of Energy. According to the company's release, a total of $3.6 million was paid to the media houses, but according to Videomega Productions, all it pocketed was a 15 per cent agency commission totalling $481,577.
The contract that Hughes' Ministry awarded to her company was for ads ranging from full paged full colour to 7×2 in size to be placed in the daily newspapers for its Caribbean Information Communication Technology (ICT) road show 2018.
In addition, the Natural Resources Ministry also commissioned Hughes' company to produce full page, full colour camera ready artwork that was placed in almost all the dailies on March 22, 2018. This cost $406,501.
Ads were also placed in all the dailies for the tobacco legislation media campaign, on behalf of the Public Health Ministry in October and November of 2018. These two campaigns cost $1 million each.
Since 2015, the company has been managed by Russel Lancaster and received contracts from the Energy Department to produce television public service announcements (PSAs) for the department, which is coordinating preparations for Guyana's oil and gas sector.
It had been reported that the company was also contracted to produce brochures. It is unclear at this point in time what, if any, tendering process the Minister's company went through to get these contracts.
Hughes has repeatedly insisted that she played no part in the running of her company after 2015 and had no knowledge of the Government contracts it was receiving.