On January 1, 2023, the People's Progressive Party (PPP) celebrated its 73rd anniversary. Led by Dr. Cheddi Jagan, a group of young Guyanese, including Janet Jagan, officially launched the PPP, after several years of preparation, with its antecedent being the Political Action Committee (PAC). What is clear is that, after 73 years, the party has kept faith in its original mission. Few political parties globally would have achieved as much as the PPP, while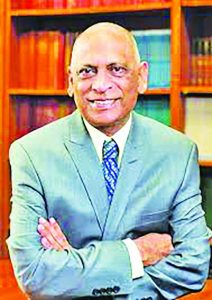 remaining loyal to the original mission. What is especially interesting is that the party has been able to adapt to new circumstances and new realities, while maintaining its original principles and values.
When the PPP was launched in 1950, life expectancy at birth was 47 years. By 1964, life expectancy, largely due to the PPP's policies in Government, had reached 60. This was achieved within fourteen years after the party was launched. The PPP of 2023 is now working to lift life expectancy to 78, and ensuring Guyanese have a life expectancy that is at least at the top of Caricom.
Interestingly, by 1992, when the PPP returned to Government after 28 years of rule by the People's National Congress, life expectancy was in jeopardy of falling below 60 again. Today, life expectancy is 73 for women and 69 for men, overall being more than 70 years.
When the PPP was launched in 1950, malaria was a major cause of death. Infectious diseases, in fact, were responsible for more than 80% of all deaths in Guyana. Today, infectious diseases, leaving out COVID-19, are not a significant cause of death. It is also a good time to recall that Guyana had no university, our children did not have access to universal primary and secondary education, and that unless a person was a Christian, he or she could not be a teacher. Our workers were at the mercy of employers, and today, workers are protected and empowered. Seventy-three years after its launch, the party is achieving all its objectives.
The party was formed with several major objectives. One of the original objectives was to agitate for, and win, independence for Guyana, freedom from the shackles of colonialism, freedom from the British colonial masters. Guyana won its freedom from British colonialism in 1966, a mere sixteen years after the formation of the party. Although the PPP was not in power when Guyana won its independence, no one in his or her right mind can deny the significant and indispensable role the PPP played in Guyana winning its independence. In fact, Guyana should have gained its independence before 1962, had the British kept their promise and had Guyana not been victimised by the obstructionist policies of Forbes Burnham's People's National Congress.
There is no more Forbes Burnham, but his obstructionist policies live on in the PNC. More than 56 years after Guyana's Independence from the British, the PNC continues to stifle Guyana through its obstructionist policies and actions. But, as we welcome 2023, Guyana is positioned to defeat once and for all the PNC's obstructionism.
Independence was a major objective, but the PPP also had other objectives that are worth recalling as the party celebrates 73 years. One of the critical objectives was universal education. By 1964, when the British conspired with the Americans and with Burnham's PNC to overthrow Cheddi Jagan and remove the PPP from Government, Guyana was already among only a handful of developing countries that had achieved universal access to primary school education. For the first time also, by 1964, Guyana had established a network of public high schools across Guyana, moving from a few % of students gaining entry in secondary schools to more than 30% of students gaining access. Poor people's children for the first time had begun to gain entry in Government high schools. BY 2000, Guyana under a PPP Government had achieved the goal of universal access to secondary education in Guyana. By 1964 also, Guyana had started its own university, a university that today we are all so proud of, but which Burnham used to refer to as "Jagan's Night School". Today, Guyana's doctors, lawyers, engineers, accountants, and agriculture and forestry experts, among others, come from the University of Guyana.
By 2025, as promised in the PPP manifesto for the 2020 General and Regional Elections, UG will offer free education. This week, Bharrat Jagdeo, Guyana's former President and presently Guyana's Vice-President, and a loyal disciple of Cheddi Jagan, announced that no Guyanese should think that the PPP would not keep its promise of free university education. Even as the PPP prepares for introducing free university education, it has already, in the past thirty months, provided more than 14,000 scholarships from vocational studies to PhDs. The party has remained committed to ensuring every Guyanese child and young person is provided with the education and training they need to empower themselves and their families.
President Irfaan Ali, in a recent visit to Berbice, announced that more than 100,000 Guyanese will access training in Coding, and also announced a Hospitality and Technical Training Institute for Port Mourant, to be built at a cost of more than $US120M. The institute will be the premier technical institute in Caricom, providing training for the OIL and GAS industry and other manufacturing sectors.
Seventy-three years after the launching of the PPP, the party has remained faithful to its original mission. It has nurtured and incubated leaders for over seven decades. At the same time, it has changed and adapted to new circumstances. As the party leads Guyana for the next two decades at least, it has an opportunity to move Guyana to a Developed Country status before it celebrates its 100th anniversary.