… as more former officials questioned by SOCU
The drama continued on Wednesday, though not as ostentatious as before, as more former prominent Government officials trickled into the headquarters of the Special Organised Crime Unit (SOCU) in connection with several investigations into ostensible criminal activities regarding the misappropriation of State assets.
Former Prime Minister and President Samuel Hinds; former Education Minister Priya Manickchand; former Home Affairs Minister Clement Rohee; former Public Service Minister Jennifer Westford; former Labour Minister, Dr Nanda Gopaul; and former Housing Ministers Irfaan Ali and Sheik Baksh were drilled by SOCU agents in relation to findings which stemmed from several forensic audit reports.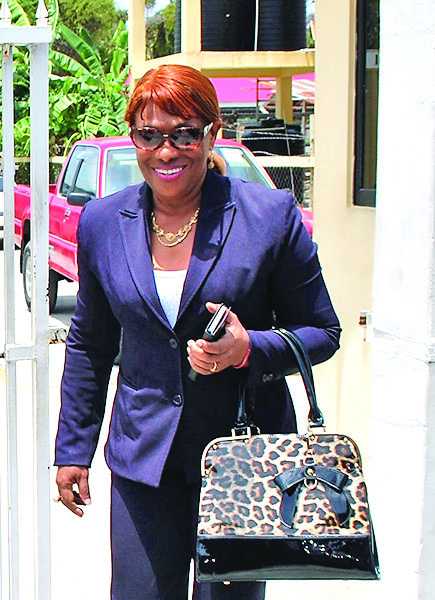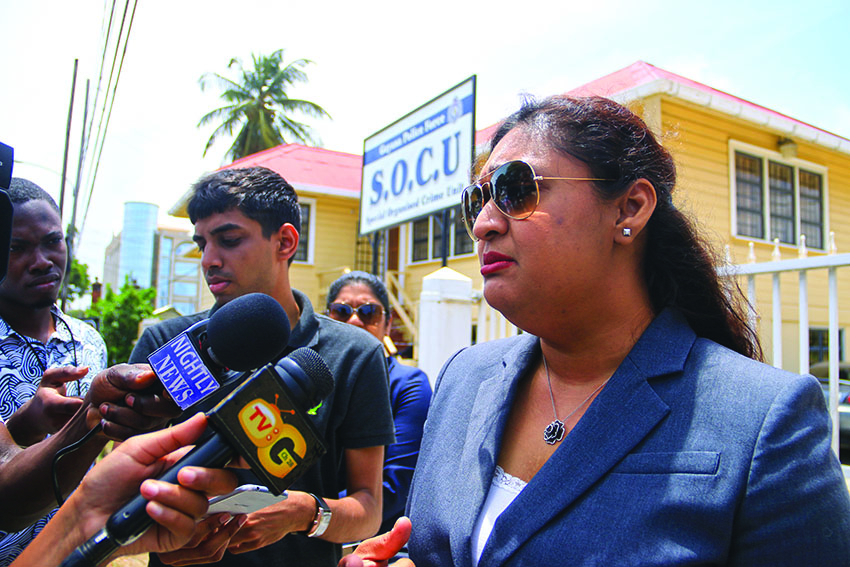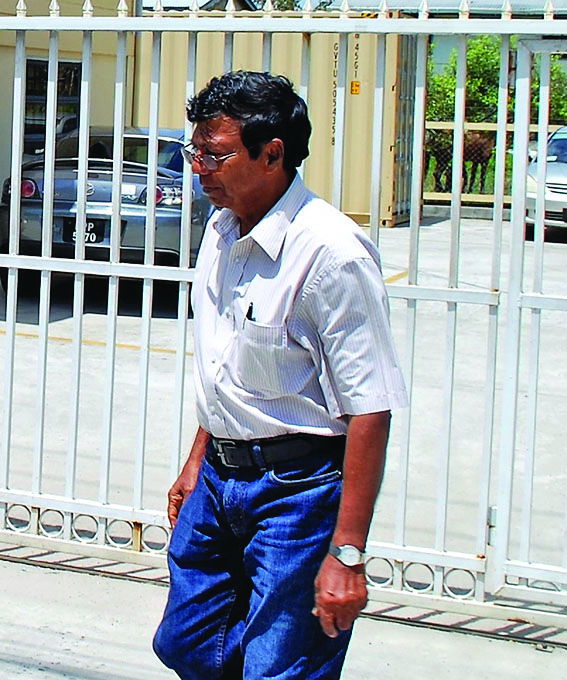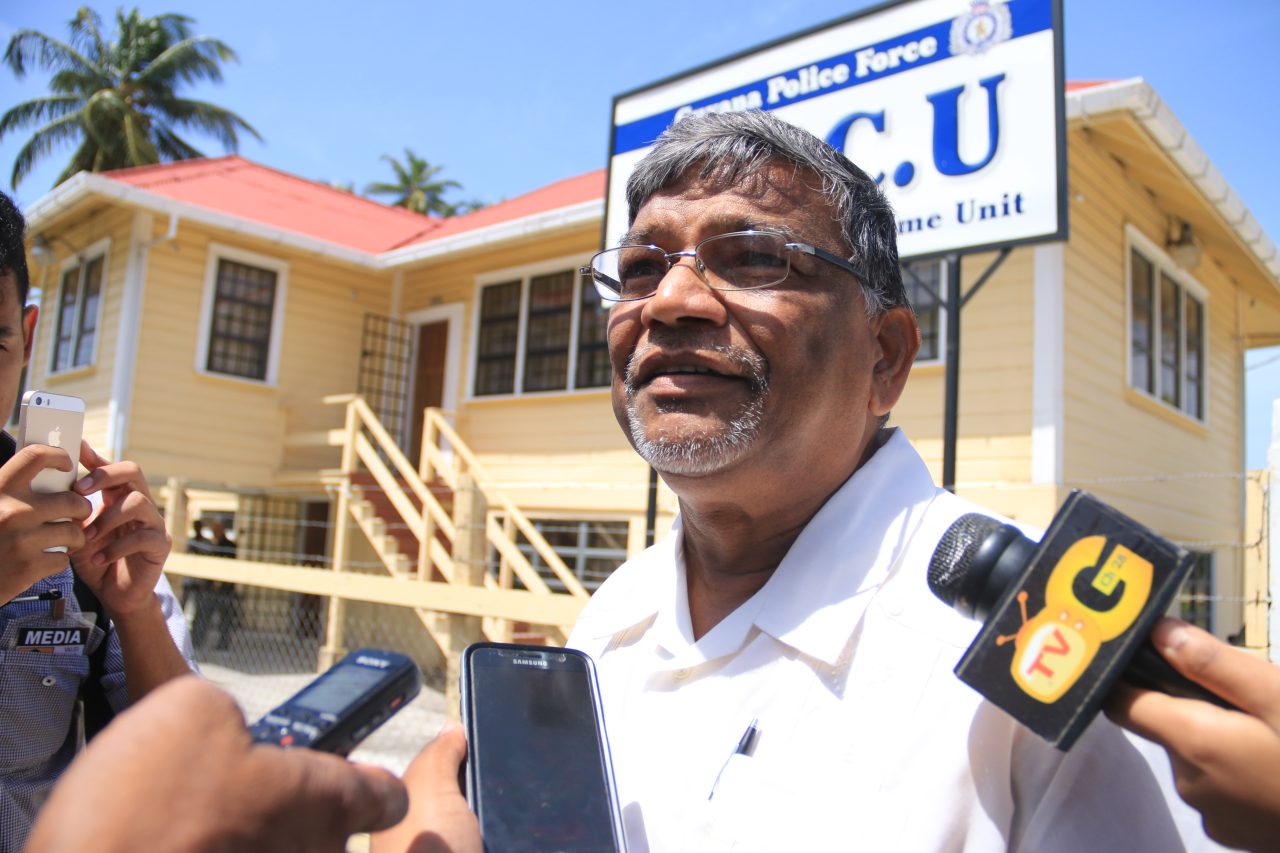 Unlike what transpired the previous day where some officials including former President and Opposition Leader Bharrat Jagdeo and former Head of the Presidential Secretariat, Dr Roger Luncheon were arrested, the officials who visited SOCU's Headquarters on Wednesday were not placed under arrest.
British Advisor to SOCU, Dr Sam Sittlington, explained to media operatives that the persons were only arrested because they demonstrated some level of unwillingness to cooperate.
But contrary to what he said, former Natural Resources Minister Robert Persaud and daughter of former President Donald Ramotar and General Manager of the Guyana Gold Board, Lisa Ramotar, had freely visited SOCU's Office but were detained.
Dr Sittlington presumed they were only detained because of their 'attitudes' towards the SOCU agents.
"That had to do with the investigators and how they were talking to the investigators," he stated.
Political vindictiveness
Attorney Anil Nandlall, who has provided legal representation for a number of the past Government officials, announced that he has enough evidence to prove a case of political vindictiveness and witch-hunting against the Government.
"It is clear that they are taking directions from the Office of the President… If charges germinate from these investigations, these charges are going to be challenged vigorously on that very ground. The criminal justice system must never be used as an instrument for political vendetta, vindictiveness and to oppress people," he declared during an interview with media operatives outside of SOCU's Headquarters.
Nandlall said the evidence would be compiled in an affidavit that will demonstrate with clarity the case of political vindictiveness and vendetta if charges are laid.
Criminal act
Moreover, the former Attorney General argued that the alleged acquisition of house lots at prices below market value is not a criminal act, as is being peddling by the Government.
The majority of the persons being currently questioned by SOCU are persons who purchased properties at the Sparendaam seawall area commonly known as "Pradoville 2".
The current Administration contends the transactions are a criminal act because of the belief that the properties were acquired below market value.
But Nandlall remarked that subsidised housing has always been a part of the legacy of the People's Progressive Party and that countless Guyanese have benefited from lands sold below market value.
"Every single house lot in this country was distributed way below the market price; $50,000 for a land in Mon Repos, $200,000 in Eccles, is that the value of the house lot? So let us not get carried away and become victims of the propaganda," he pointed out.
Distraction
Meanwhile, Priya Manickchand expressed her strong belief that these events are orchestrated by the coalition administration to distract the populace from its bad governance and the fact that the promise of a 'good life' is yet to be fulfilled and is nowhere on the horizon.
"I would like to say this to the Granger-government, bringing in a Priya Manickchand for questioning, arresting a Roger Luncheon, bringing in the former cabinet members here and parading them in and out of SOCU will not distract the parents who have to pay 14 per cent VAT on children's education, ordinary public servants who sacrificed and bought themselves a car and now repaying that loan on the car and are now being asked to pay parking meter fees on very opaque contract that majority of the country is asking to be withdrawn and the over 200 new taxes which have been introduced…," she affirmed.
Manickchand told reporters while leaving SOCU's office that Government should make better use of its time and try to stimulate the economy.
"Move our economy so that money is circulating. Recycling an envelope or two is not going to help us in that regard," she stated.
Questions
Manickchand, Rohee, Westford and Ali were questioned in relation to their acquisition of lands at the Pradoville housing scheme.
Manickchand disclosed to the media that she applied for a house lot under the national housing programme and was subsequently designated a one in the Pradoville Scheme.
"I bought the property, I built on the property and I took mortgages to do that…," she stated.
On the other hand, Gopaul was questioned about his role as former Permanent Secretary of the Office of the President and as former Chairman of the Board of the National Communications Network (NCN).
"I was a public servant. I never in my working career had any query with respect to my job, my work has always been transparent and I followed the rules of the public service, I am perhaps the only public servant who has never had a query in my career," he told the media as he exited SOCU's Headquarters.
Gopaul is not a holder or any land in Pradoville but his son, Dr Ghansham Singh was called in for questioning in relation on the matter.
"My son acquired his land on his own right and in his own behalf, I have never intervened on behalf of anyone, I have never begged favours, as a public servant I have always been very professional," Gopaul commented on the matter.
Hinds was also questioned about his role in the development of the Pradoville 2 Housing Scheme. He denied claims that the State's transmission mast was removed as part of a plan to clear the land for distribution.