No-confidence resolution
– as AG fumbles to explain holes in 34 argument theory
The People's Progressive Party (PPP) has rejected allegations that former Alliance For Change (AFC) parliamentarian Charrandas Persaud was bribed to vote against the Government at the recent no-confidence motion.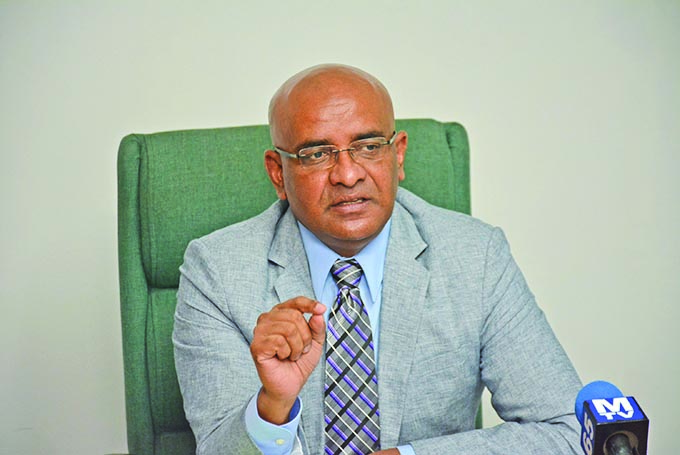 According to the Party in a statement on Monday, the allegations have all been manufactured by coalition politicians intent on not stepping down, something which the Constitution of Guyana says a Government must do after losing a no-confidence motion.
"These allegations are being hatched and spewed by a desperate group of power-drunk and semi-crazed politicians, who wants to hold on to the reins of Government at all costs, so that they can continue to pillage the treasury," the Party said.
"We urge our members, supporters and indeed, every right-thinking Guyanese to ignore these paranoid and baseless outpourings," the Party added in its statement, which came shortly after statements from the Public Security Minister announcing that Police were investigating Persaud.
AG fumbles
At a press conference called on Monday to defend the Government's attempts to reinterpret Guyana's Constitution, Attorney General Basil Williams revealed that a legal memorandum containing six arguments was submitted to the National Assembly.
Government is hoping that upon House Speaker Dr Barton Scotland reviewing this document, he will reverse the no-confidence motion which was already passed. According to the AG, a no-confidence motion is different from other motions in that an "absolute majority" of 34 out of 65 members is needed rather than 33, which Government is claiming is a "simple majority".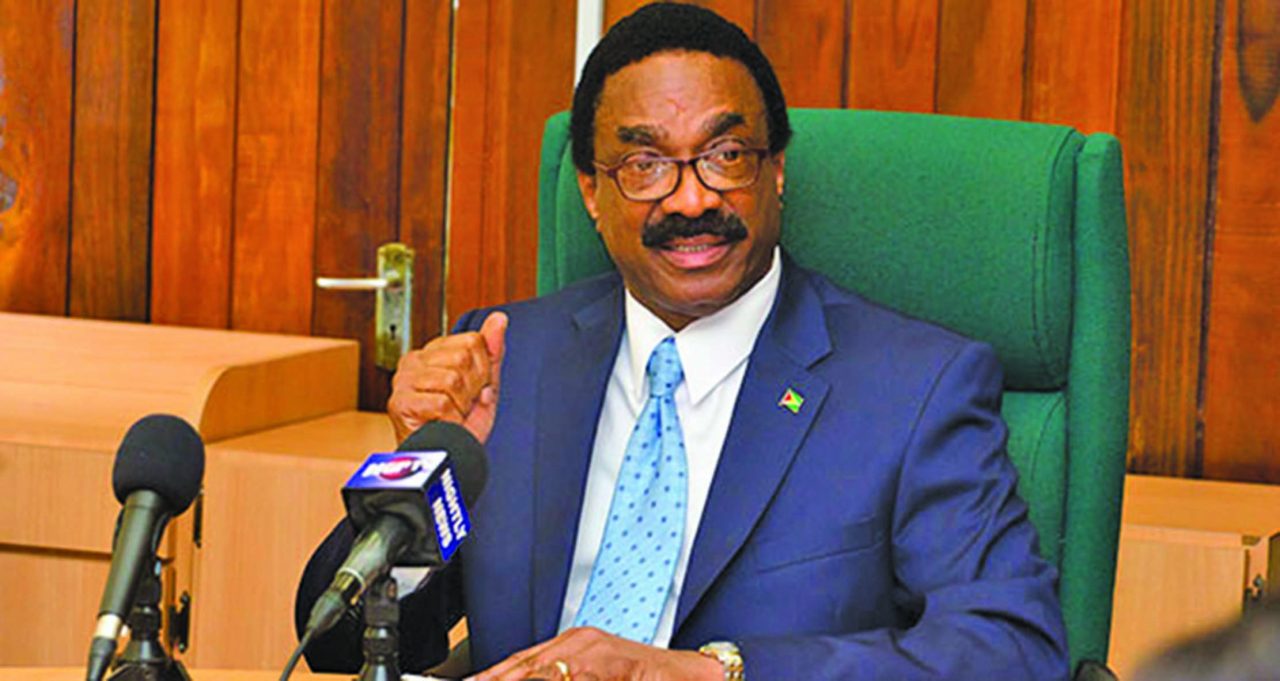 When asked, Williams admitted that the Constitution of Guyana makes no distinction between when an absolute majority and when a simple majority is used to vote in the National Assembly. Instead, the Government is using legal precedents from other jurisdictions.
There are immediate holes in this explanation, however, since it indicates that Government would then have needed 34 votes to defeat the motion. Asked about this discrepancy, a not so clear Williams had this to say:
"If they said it (motion) was (defeated by 33), it could have been challenged that it should have been 34. Look, I wasn't going to tell the PPP how many people they needed to steal from the Government," Williams said.
It was pointed out to Williams that all 32 members of the Opposition side had already voted for the motion and that going by its own arguments, Government would have needed at least one Opposition member to defect in order to defeat the motion. Williams shied away from this question.
"You're saying I should have gone and done that (poach a PPP MP's vote)? Why are you encouraging me to go and do mischief? I'm saying to you that to get 34 you have to steal from the other side, any party. It wasn't my decision to (steal from PPP)… I'm not addressing this again. I've explained this already," the AG added.
But President David Granger had already committed to following the provisions outlined in the Constitution, facilitating early elections and engaging in dialogue with the Leader of the Opposition, upon his return from Cuba where he departed for treatment.
Since the passage of the motion on December 21, however, persons aligned with the coalition party have sought to question the motion's validity even as the vote has already been certified.
The original proponent of the 34-vote argument is Attorney Nigel Hughes, a former AFC Chairman, who is the husband of Government Minister, Cathy Hughes, who told State media that half of 65 is 32.5 but when rounded to the nearest whole number this would be 33 as there is no half member.
Since then, Government has held on to this explanation and has included it in its arguments it plans to present to Speaker of the National Assembly, Dr Barton Scotland; in an effort to get him to reverse the no-confidence motion.
When asked about the Government 'switching its mouth' after promising to respect the results of the no-confidence vote, Williams claimed that President Granger and Prime Minister Moses Nagamootoo said what they had to say at the time to "keep the peace."