A lieutenant attached to the Guyana Defence Force (GDF) was on Sunday evening stabbed to death at a bar in Corentyne, Berbice.
Dead is Mark Begot, 26, of Lot 21 Philippi Village, Corentyne.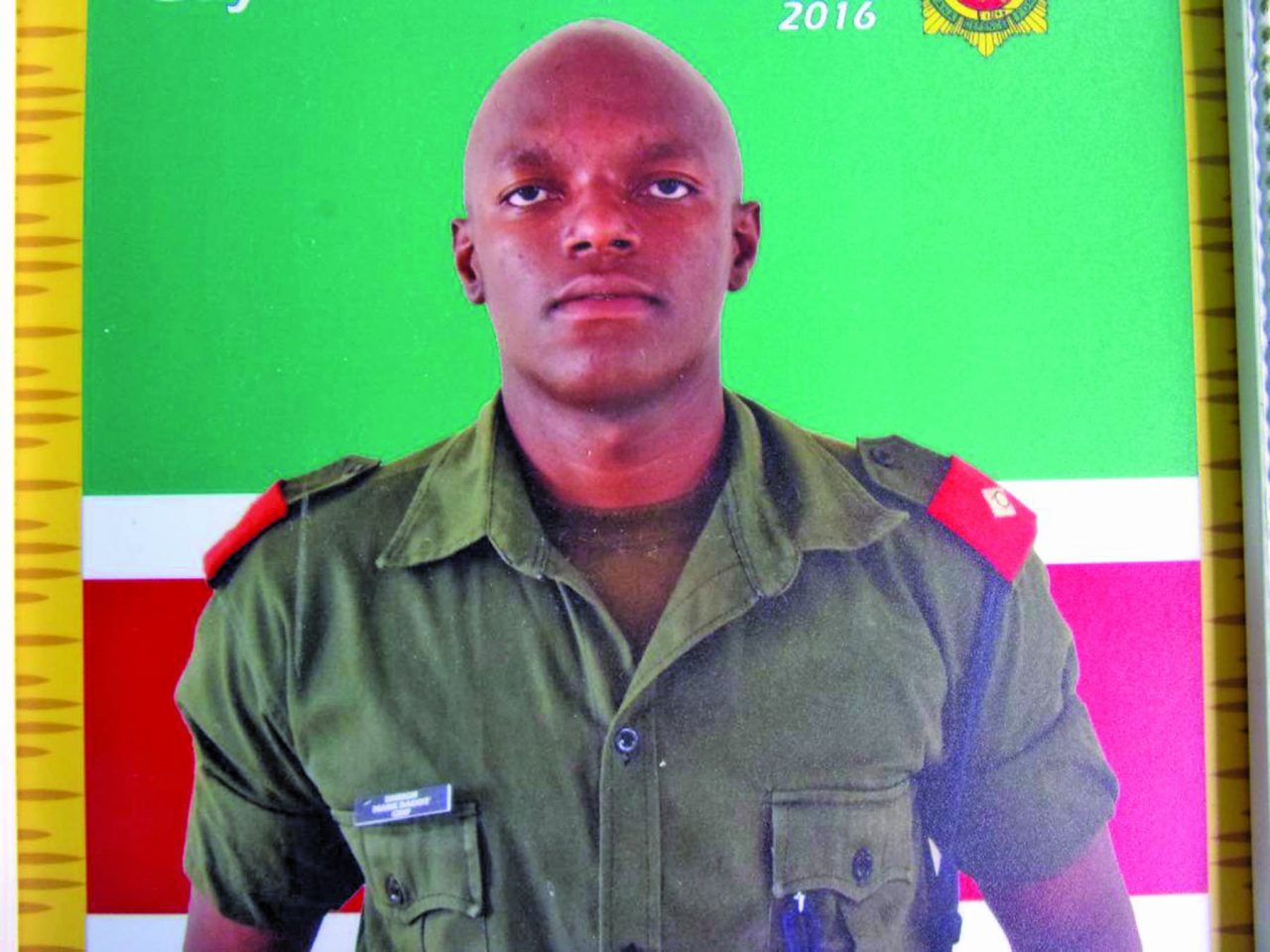 Reports are the incident stemmed from an argument over who pays for Guinness as the soldier was among two others drinking at a bar. Begot, who has been with the GDF for almost four years, was home for the holidays. The murder occurred at a bar, which is a stone's throw away from the soldier's home.
According to reports, the now dead soldier was at the bar with a friend drinking Guinness, when the alleged suspect walked in and joined them.
The owner of the bar, Ganishwar Garbaran told Guyana Times that shortly after 20:00h the suspect joined Begot and his friend.
"They get a next boy come from Black Bush [Polder], the man name "Son", so when he come in, the soldier boy ask him to buy two Guinness. The man called for three bottles of Guinness; one for he and the two for the soldier boy and his friend," Garbaran said.
The businessman related that the men were seated at the same table and after some time, Begot left and went to a house next to the bar.
Begot reportedly returned to the bar and offered the suspect a Guinness, but he refused it.
"The boy say he don't want anything, whatever he called for he will pay for," the businessman related. He added that Begot then ordered a drink for the suspect, but the man insisted that he wanted nothing and was going to pay for whatever was initially requested.
"The two start getting a talking, finger pointing… I don't know if this Black Bush boy use a word that offend the soldier boy, but bottles start pelting… The other boy, Sherman, he pull back the soldier boy."
Garbaran said he too tried to make peace by shouting at them from behind the counter.
However, the argument continued between the two men.
Garbaran said the suspect had a knife, but he could not see when Begot was stabbed.
"The third time he go to come inside, he pick up a stool and when he turn around is then I see blood. He start coming inside with the stool and then he drop it and fall down," he related.
Begot was rushed to the Port Mourant Hospital and was transferred to the New Amsterdam Hospital, where he died while receiving medical treatment.
Meanwhile, the suspect sought refuge with the bar owner, who refused to assist him. Begot leaves to mourn his parents and a sister.
The suspect has since gone into hiding as Police probe the matter.
Meanwhile, the Chief of Staff and the officers and ranks of the GDF expressed their condolences to the family and friends of the late Lieutenant Mark Begot.