By Jemima Holmes
With just a month remaining, a junior chess team is ramping up its preparations ahead of the CARIFTA Junior Championships. Guyana Times Sport visited one of the practice sessions and had a few words with the young players and their coach, Wendell Meusa.
The junior players, who are all school aged, would many days head to the Chess board straight after school is finished, as they perfect their moves in anticipation of the challenge they will face in a matter of weeks.
The CARIFTA Junior Championships will be hosted in Curacao, Netherland Antilles from April 19 to 23. Moving from six participants last year, Guyana will be sending fourteen players to the competition this year, and those will contest in the Under 20, Under 16, Under 14, Under 10 and Under 8 categories.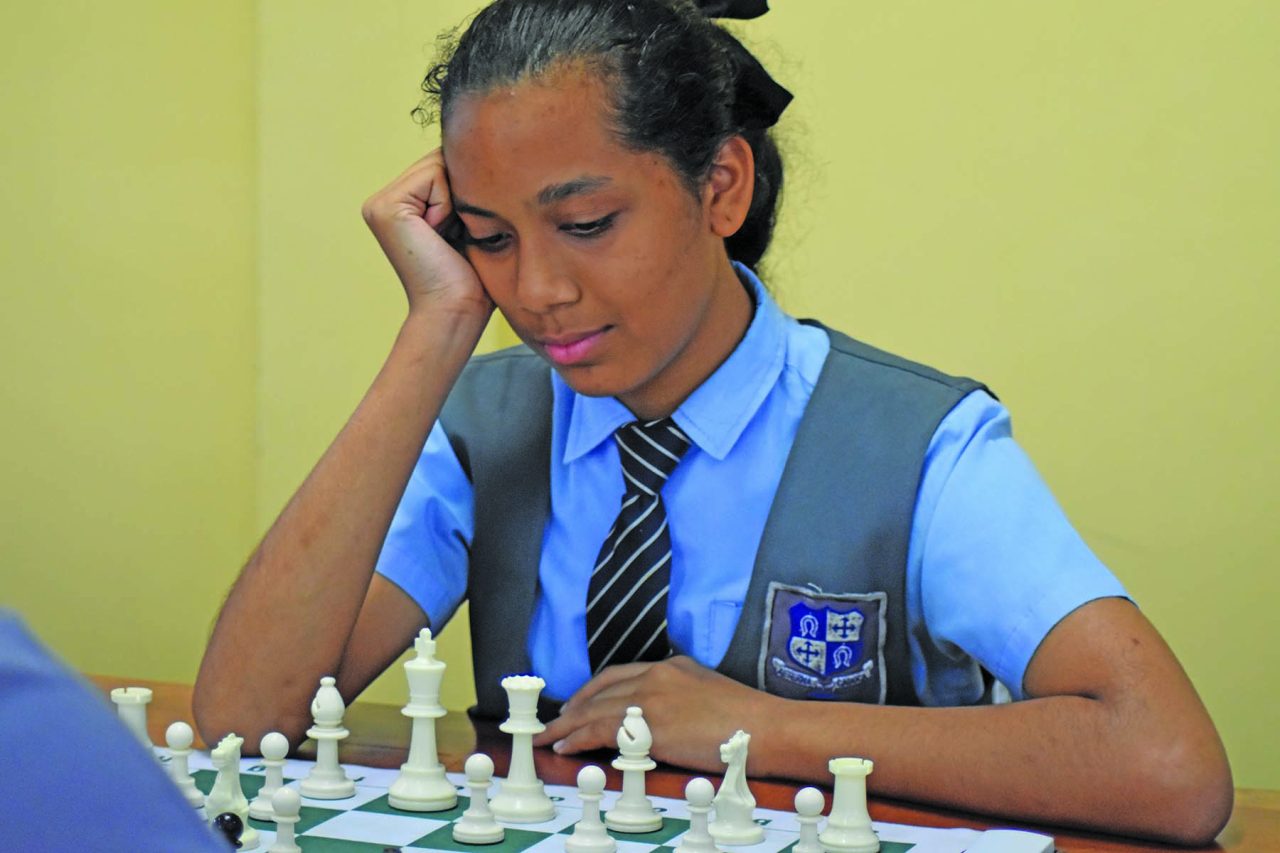 When Guyana Times Sport caught up with the chess team, the students were avidly involved in friendly games, testing their skills against their colleagues.
Wendell Meusa, the man through whose foundation the team will be travelling, told this publication about the team's preparations.
"So far, training has been good. We started first twice a week, and then, thanks to the Director of Sport, Mr. Jones, he allowed us to use here (The National Racquet Center) every afternoon; so we've been coming here at least four to five days a week. Everyone doesn't meet at the same time on the same days, given classes and lessons; but whoever comes trains," Meusa declared.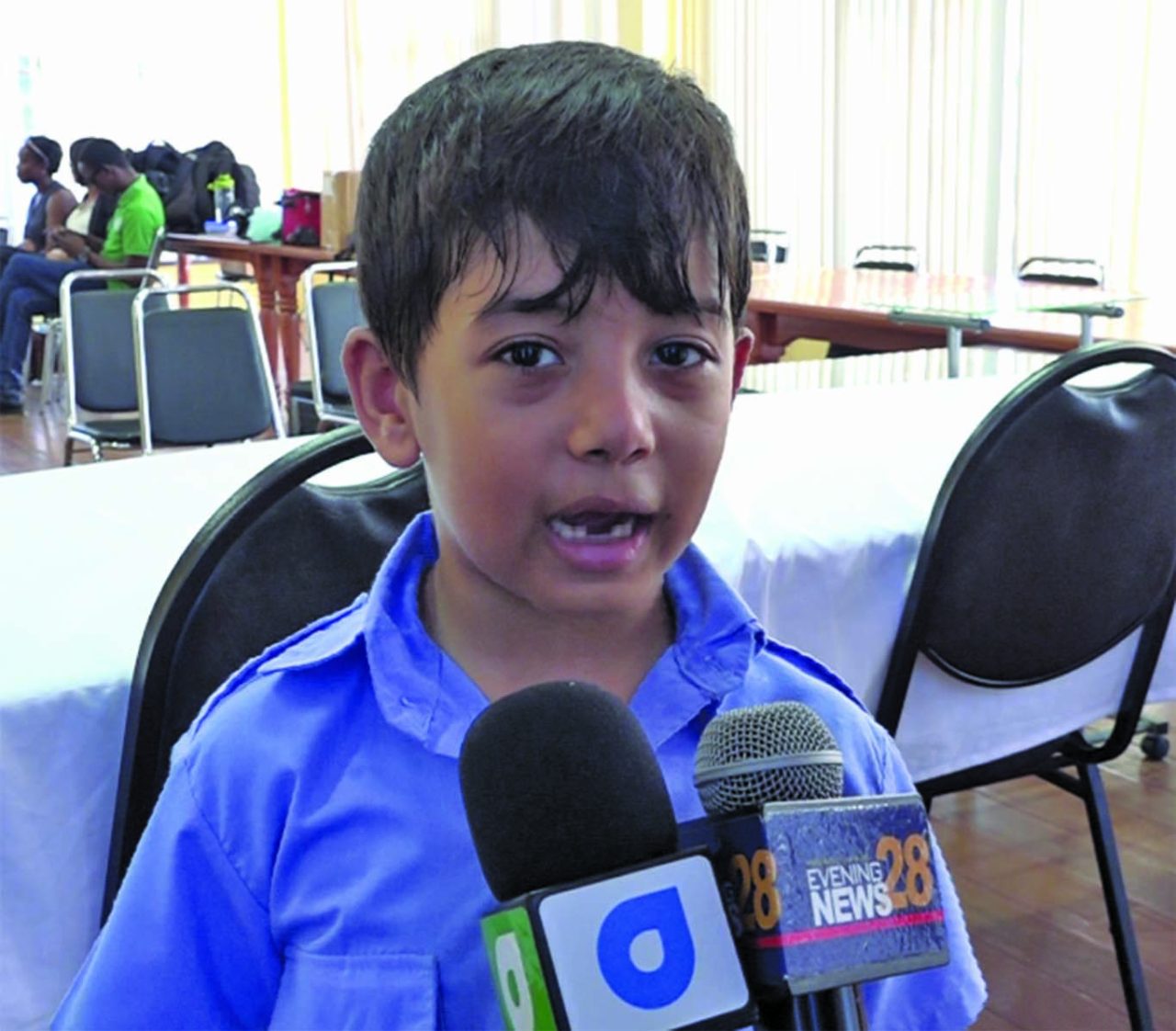 He explained the Foundation's reason's for doubling its participation numbers, whilst expressing confidence in the players' abilities.
"…Not just to focus on winning medals, which we are expecting some medals from these same young ones, and even the senior ones. We have persons like Ghansham Allijohn, Jaden Taylor and Chelsea Juma, they went last year, so they know what to expect, and they have been training right out and they're looking forward to doing something historic for Guyana,"
Meusa also took the time to explain why the Wendell Meusa Foundation has ventured to expose a number of younger players to the regional competition.
"So, basically, what we have been doing, especially through the Sports Commission, is working with the younger ones, trying to build future champions. So, in this case, we have eight- and seven-year-olds who will be representing Guyana, unlike last year, when we barley had under-14 and under-16. So we're taking some younger ones to build them for the future of Chess in Guyana," Meusa explained.
Speaking with a player who participated in Guyana's first stint at the CARIFTA Chess Juniors in 2018, Chelsea Juma has already outlined her practice areas, and says her preparations are going well.
"Preparations are coming pretty well. I'm always looking to get better," the soft spoken student of St. Stanislaus College said.
"What I think is important for preparing this year? Definitely a lot of practice! You need to practise openings, moves, tactical stuff; things like that," she continued.
On the other hand, the youngest player, 7-year-old Jacob McDonald, has only one concern; juggling school and practice; but is elated to represent Guyana on the regional stage.
"I'm actually pretty excited, because I haven't been there before. I'm just practising as much as I can, but sometimes I have homework to do at school. I'm practising as much as possible," he stated.
Asked if he would be able to stand up to the competition, McDonald was very confident about his abilities.
"Yes, if I play well enough, Or if my opponents just forfeit," the seven-year-old said.
Aside from sponsorship on the part of corporate entities, the team will be looking to raise funds through a charity dinner on March 16, which will be held at Cara Lodge. Tickets are priced at US$40.