… to meet with Toshaos Council today
President David Granger said on Wednesday that he did not hold any consultation before the setting up of a Commission of Inquiry (CoI) into Amerindian land titling.
He said however that the Indigenous People's Affairs Ministry was expected to make recommendations.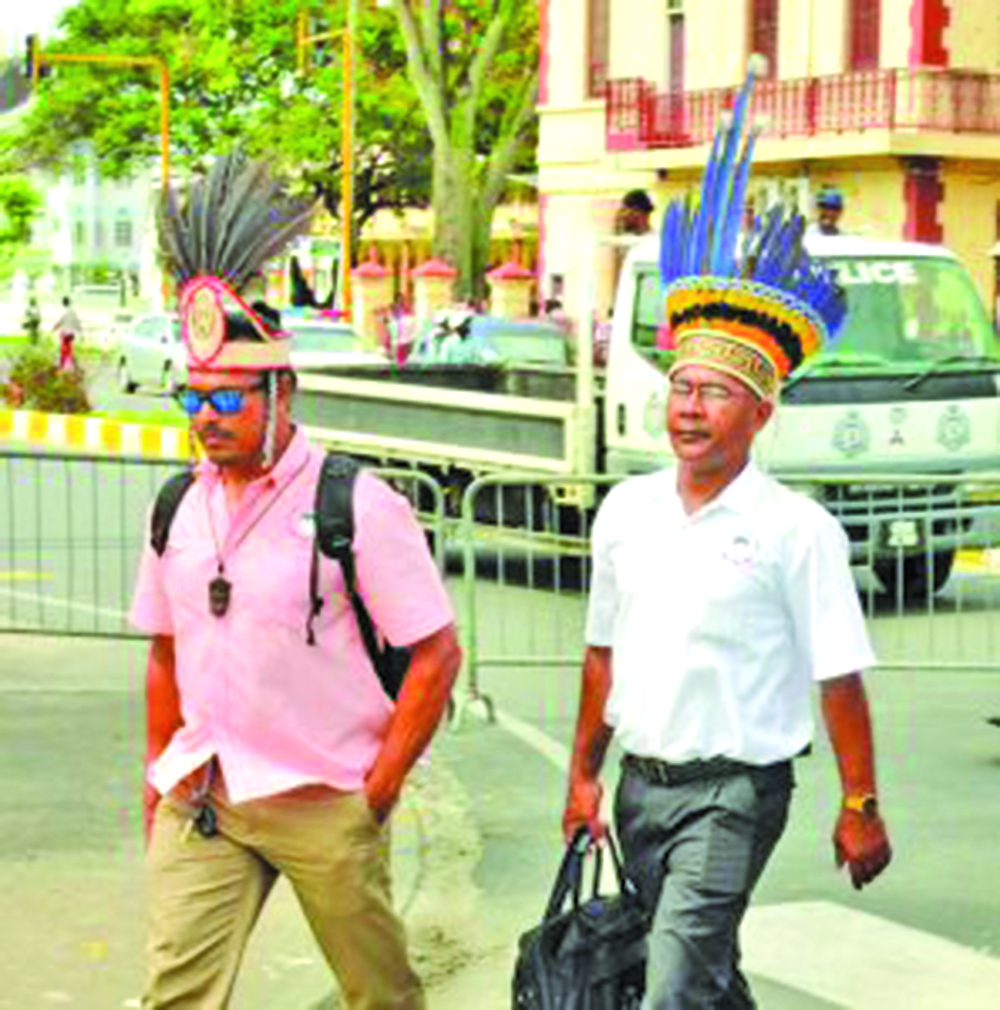 "We had embarked on a procedure. The Ministry of the Indigenous People's Affairs had to make certain recommendation. I did not have a consultation, but what I'm doing now, I'm meeting with the National Toshaos Council tomorrow (today). I met with the Amerindian People's Association (APA) and we have agreed on a way forward," the Head of State told journalists at State House.
The People's Progressive Party (PPP) on Monday chided Government over its "unilateral" move to establish the CoI into land titling in Amerindian communities.
Opposition Leader Bharrat Jagdeo said his Party condemned the move by Government, as it would drive a much wider wedge among the people. He said there was no need to appoint a single commission for the Amerindian communities and African ancestral lands.
"We believe that the Government doing it in this fashion (in a single commission) would drive a wedge, because it may look as though we are trying to balance interest here."
The Opposition Leader said his travels to Amerindian communities across the country have garnered utmost disagreement on the ongoing CoI. He said it therefore came as a surprise when Government announced in the National Assembly last week that the CoI was established after consultation. He called that a blatant lie.
He lashed out also at the talks in Parliament about the rights the Head of State has to establish CoIs. He said, however, that there was no need for any noise to be made about that, since, at no time – in this case in particular – was that fact challenged. What is being challenged, he said, is the "efficacy or the lack of common sense of putting together two issues that may cause conflict between people of two different ethnic backgrounds in Guyana". Last Friday, the political Opposition pressed through a motion calling for the immediate suspension of the CoI that was established by President Granger.
Government, however, maintained that the Inquiry would move ahead. In fact, Minister within the Labour Ministry, Keith Scott said the Amerindians were greedy for requesting security for the lands they own. He opined that sovereignty now belonged to the State, governed by the coalition A Partnership for National Unity/Alliance For Change (APNU/AFC) Government.