… analyses of illness still incomplete
President David Granger is resting comfortably at an official residence following an intensive series of tests by specialist doctors immediately after he arrived in Cuba on October 30.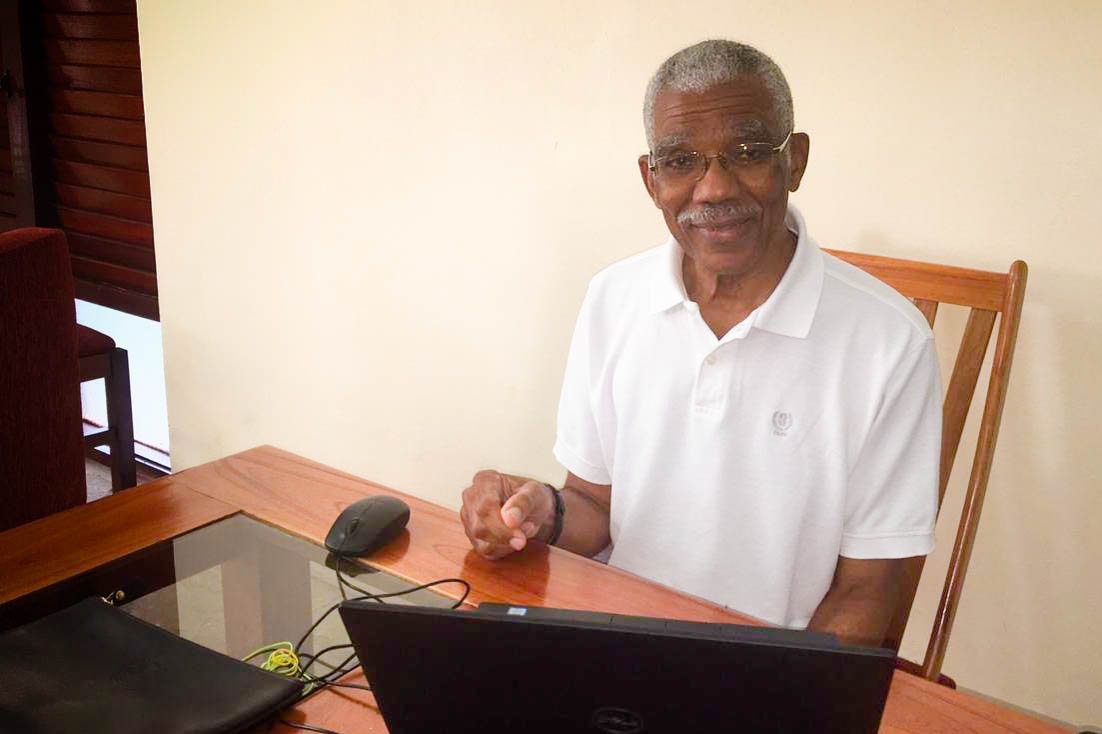 This was revealed by the Ministry of the Presidency on Wednesday evening. According to a statement from the Ministry, the President was receiving treatment at the Centro de Investigaciones Medico Quirugicas (CIMEQ) in Havana. Clinical analyses are still incomplete, the statement noted.
"The Head of State has responded satisfactorily to medical interventions over the past week, however, and is recovering well. President Granger wishes to assure all citizens that he is receiving the best possible medical advice and attention. The President wishes to thank Guyanese for their expressions of concern," the statement said.
Government on October 29 issued a terse release, stating that President Granger would be going to Cuba for almost a week.
People's National Congress Reform (PNCR) General Secretary Amna Ally, in an interview with sections of the media, assured that the President was not expected to undergo surgery.
She also informed that the President called a meeting with Cabinet Ministers from his PNCR party on Monday last.
In May of this year, Granger and the First Lady, Sandra Granger had travelled to the twin-island Republic of Trinidad and Tobago to undergo what was referred to as their annual medical check-up. At the time, and in response to reports in the press, the Government had revealed that the couple did their examinations under a Caribbean medical insurance scheme at the Good Health Medical Centre.
Those results, Government had said, indicated a clean bill of health.