– will there be a crowning of a new champ or will Regal retain
By Timothy Jaikarran
The Prime Minister's T20 Softball Cup reaped much success last year, and it is anticipated that the tournament would reap greater success as it gets underway this year from November 27-29 at the Everest Cricket Club Ground.
Participating squads have been announced, and some of Guyana's top softball teams will take to the field. However, the question that lingers is: will three-peat champions Regal be able to retain their crown?
Despite some foreign teams not being included in this year's fourth edition because of the novel coronavirus, much is still expected of the competition. It has been months since any official form of cricket has been played, and with permission from the COVID-19 Task Force, the players are expected to make good on their opportunity.
In 2019, the Regal team won the legends, all-stars and over-45 categories of this competition; however, in this new dispensation, the challenge will be stiff, as all the teams would be hunting for the trophy in their respective categories.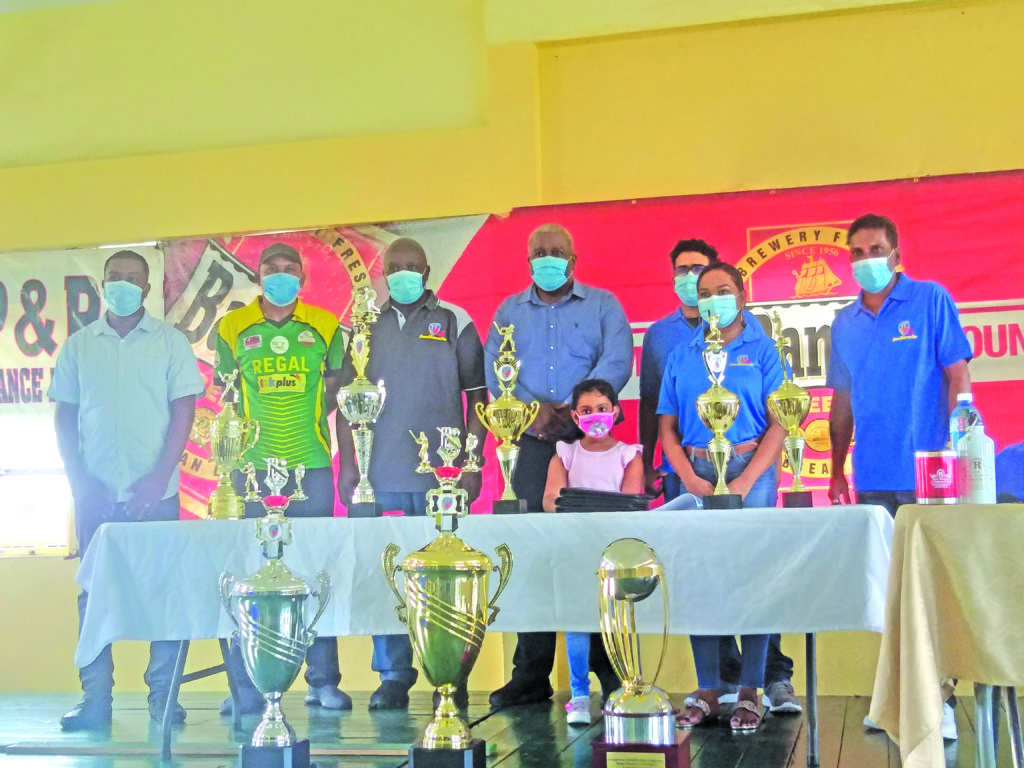 The Regal team are expected to employ all their considerable experience to retain the trophy they won last year. They stand a 60 percent chance of retaining the trophies they won in the respective categories. One would ask why 60 and not 100 percent, but 7 months without cricket would affect hand-eye coordination and other factors of the game.
Training would boost those hand-eye skills, but training is nothing compared to the actual game, so this leaves a 40 percent possibility that new champions would be crowned, or for Regal to stand their ground and walk away with all of the prizes.
Regal would, no doubt, not be a walkover as they are one of the standout softball cricket teams in Guyana. One would go as far as to say that they are probably the best softball team; but whatever the outcome, everyone will know that all participants gave their best in a shot at the title. All that is left to say is: "May the best team win."
The teams participating in this year's competition are as follows:
Masters over 50: Regal Legends, Savage Legends, Presidents XI, Floodlight Legends, Parika Defenders, Rockway Legends.
Over 45: Regal Masters, Wellman Masters, Hs Masters, Fisherman Masters, Success Masters
Allstars
Regal Allstars, Speedboat Allstars, Bartica Rangers, Cosscutter Allstars, Spartan Allstars, Payless Allstars.
The top four teams with the highest points would qualify to participate in the semi-finals; the top two teams remaining would then qualify for the final, which would be held at the Everest Cricket Ground. Fans will also have the opportunity to witness their teams play across three media platforms, namely Facebook, NCN and YouTube.