– donate to Police 'B' Division, Williamsburg Health Centre, among others
The ten cricket teams of the Rose Hall Town Youth and Sports Club, (RHTY&SC) MS, last Monday launched their 2020 Christmas Outreach programme by making donations to several organisations across Berbice.
The ten teams: Poonai Under 12 and Under 13; Farfan and Mendes Under 15; Bakewell Under 17 and Second Division; Pepsi Under 19 and Intermediate; Metro Females; and Namilco Thunderbolt Under 21 and First Division teams, have handed over donations to the Berbice River Cricket Association; Police 'B' Division; Williamsburg Health Centre; St. Francis Xavier Roman Catholic Church, and the Little Angels Feeding Programme.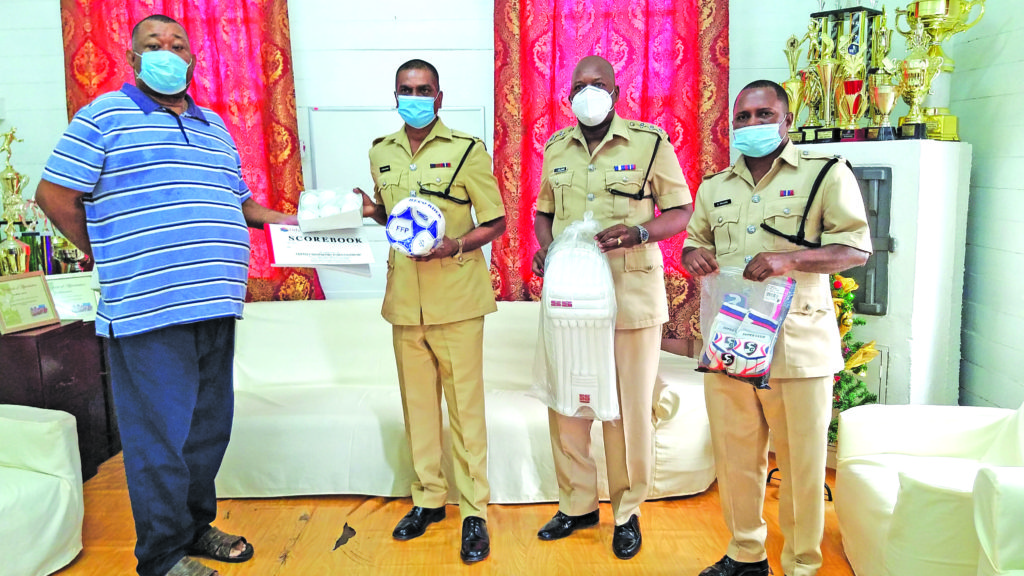 Club Secretary/CEO Hilbert Foster, who is heading the RHTY&SC Christmas programme along with his deputy Simon Naidu and Organising Secretary Rabindranauth Kissoonlall, has said that this year's edition of the Christmas Outreach programme would be the largest in the event's history dating back to 1990, the year that the club was founded by the St. Francis Community Developers.
Because of the ongoing COVID-19 pandemic, the teams would be unable to host their annual Christmas Village in its full glory, but would be distributing 1000 food hampers and 5000 Christmas toys, besides clothing, footwear and educational materials, including school bags. Additionally, 500 single-parent households would each receive a Christmas package, hundreds of senior citizens would benefit from a special Christmas breakfast, and hundreds more would each receive a warm meal in a box, along with other refreshments during a Christmas Feeding of the Poor programme.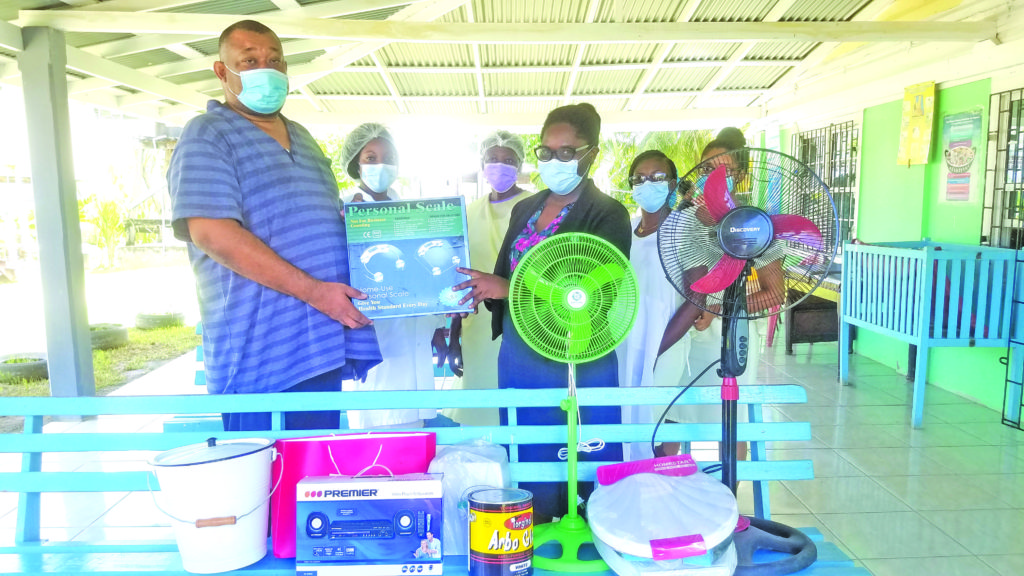 The Berbice River Cricket Association received on request a donation of cricket balls and scorebooks from the RHTY&SC, while the Guyana Police Force 'B' Division received a donation of cricket balls, batting gloves, football, batting pads, scorebooks, youth information booklets, and a quantity of COVID-19 educational posters.
The Williamsburg Health Centre, which looks after newborn children in the area spanning from Rose Hall Town to Albion, has benefited from a donation of items that include electric fans, toilet covers, bucket, small water dispenser, weight scale, paint, clocks and scotch tape among others things, while the Little Angels Feeding Programme, based in Albion, received a financial contribution towards providing toys to less fortunate kids.
The St Francis Xavier Roman Catholic Church in Port Mourant also benefited from a financial contribution of Gy$50,000, made towards two projects the church is undertaking in its compound.
Foster, who is also President of the Berbice Cricket Board, used his influence to obtain a donation of white sand for the church's projects from a New Amsterdam-based businessman.
Foster explained that the RHTY&SC is quite passionate about making a positive difference in the lives of others, and as such, every year, the ten cricket teams are mandated to undertake a combined total of 320 personal developmental programmes under a wide range of sub-headings, including charity, youth development, community development, educational, social, religious, anti-drugs, anti-crime, and environmental.
Foster has hailedx the outstanding work of the teams and the executives of the club, noting that despite the eight-month-long pandemic, the RHTY&SC is well on its way to achieving its target of 700 activities for 2020.
Asst Secretary/CEO Simon Naidu has said that donations would be made to several organisations over the next month, including orphanages, cricket clubs, the Berbice Umpires Association and senior citizens homes.
Representatives of the recipient groups have expressed gratitude to the RHTY&SC for the timely contribution received.