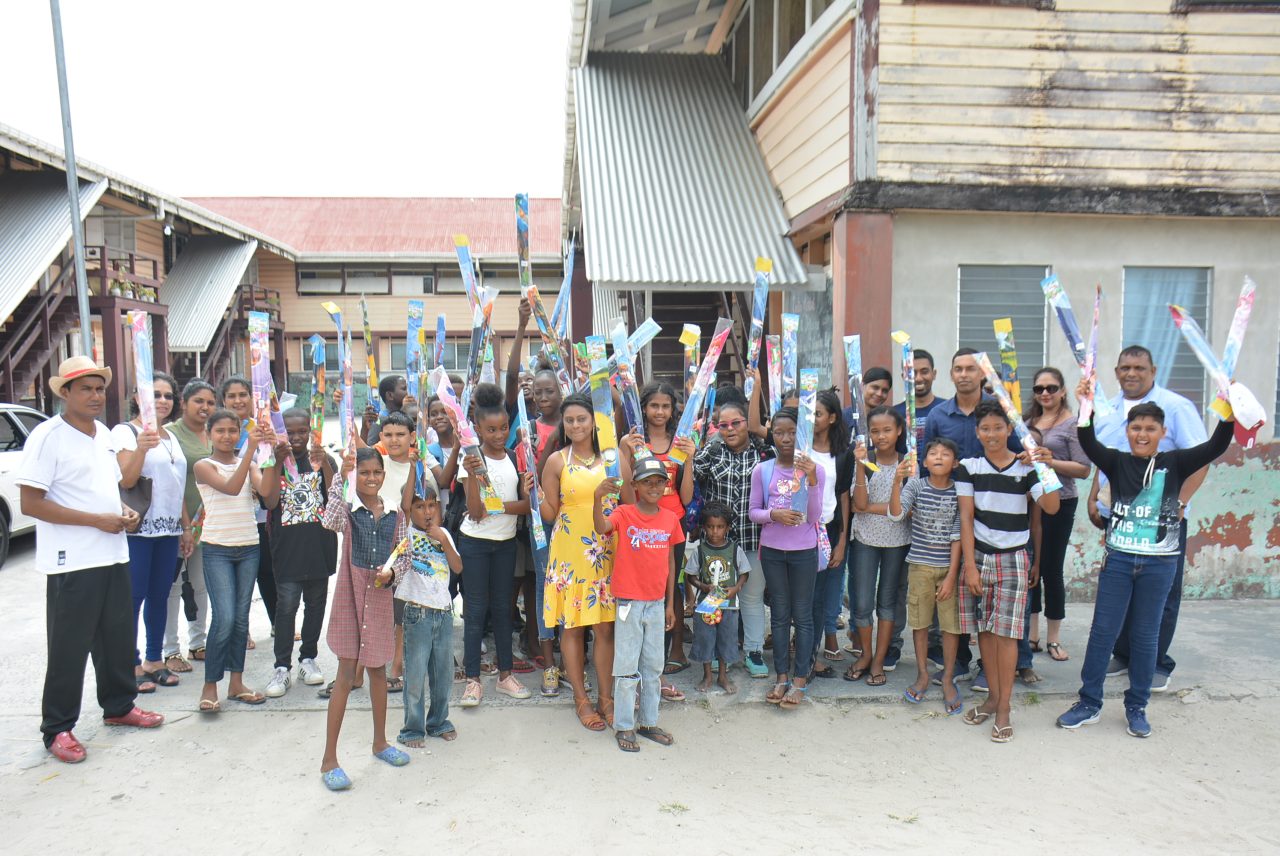 More than 700 children will have a bright and happy Easter, as the Region Three (Essequibo Islands-West Demerara) Private Sector Association (PSA) on Sunday distributed kites to children throughout the region.
The non-profit organisation which is made up of businesses within the region distributed kites in several areas including Wales, West Bank Demerara (WBD); Leonora, West Coast Demerara (WCD); and Parika, East Bank Essequibo (EBE).
Fifty children and relatives of Police Officers within the region also received kites from the organisation.
President of PSA, Rajesh Amishwar explained that the aim of the organisation is to spread joy to the less fortunate.
Amishwar noted that it is the social responsibility of businesses in the region to lend a helping hand to those who live under harsh conditions in the region.
As such, the organisation reached out to several schools, churches and leaders in various communities to make the distribution possible.
"We know Easter is a very exciting time for people and we are here to spread that joy for the less fortunate…We are not putting a cost to it because that is not what our ultimate objective is, we just want to help the unfortunate children, put a smile on their faces for the holidays and that is what it is, so the cost doesn't really matter," the organisation's head explained.
He has called on other businesses to come on board, noting that businesses in Region Three should strive to assist with its development.
"What we are doing is setting an example for the other business people in Region Three to follow , we have a responsibility to fulfil and we are appealing to the business people to assist in any way that they can, not only for the people for anything that could be done to help Region Three. To be a much more successful community, that will be most welcome," Amishwar appealed.
In December last, toys were distributed to 1000 children in the region, while 90 elderly persons received hampers.
A computer laboratory was also commissioned in Parika by the organisation with four computers, printers and other items being handed over.