…highlights importance of creating a network
As Guyana continues to embark on its transformative journey, President Dr Irfaan Ali has said, while Government would put in place the necessary policies and programmes to create an enabling environment, it is up to the Private Sector to be proactive and go after opportunities.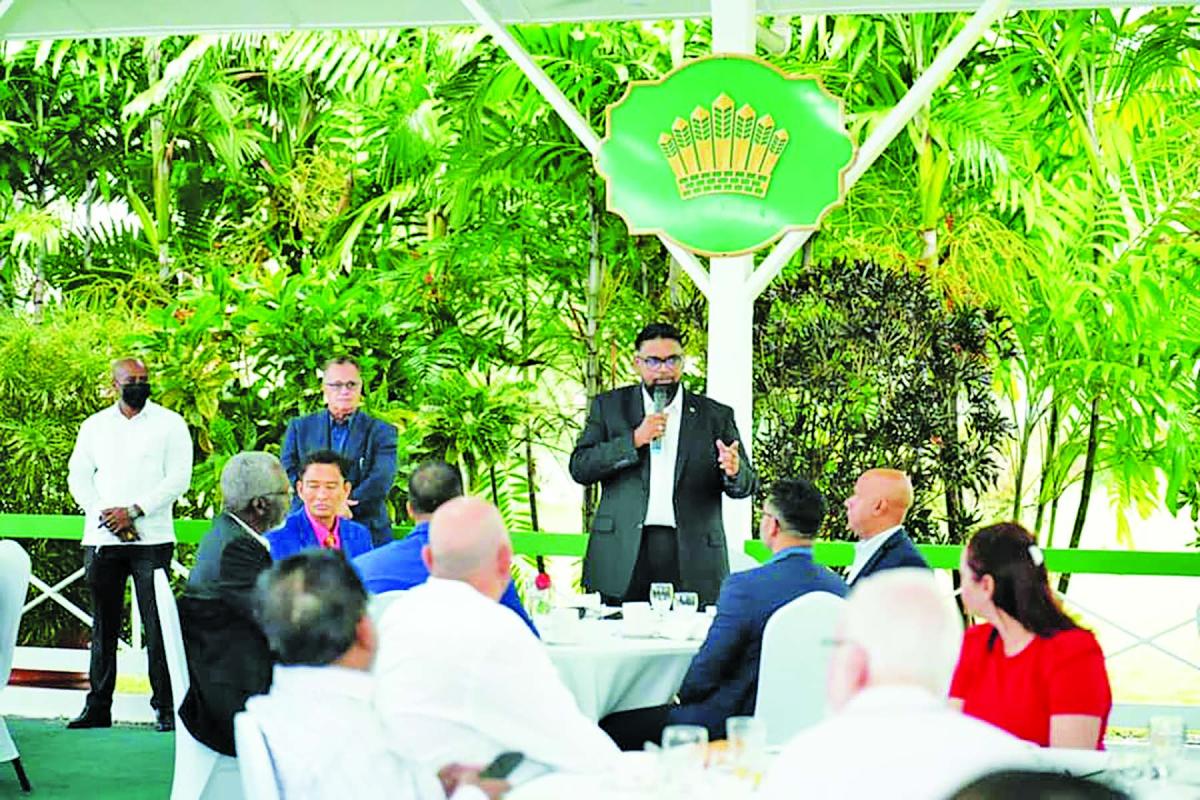 He made this remark at a breakfast hosted on Thursday morning at State House for Private Sector representatives from across the country.
Addressing the gathering, which included both local and foreign Private Sector representatives as well as key Government officials, the Head of State noted that his Government is committed to supporting the Private Sector, so that it can generate jobs, create wealth, and expand and grow. However, he pointed out that Government can only create the framework to foster such development, it is up to the Private Sector to seize the opportunities.
"The Government can create the avenues, create incentives, create the fiscal space; but then the Private Sector has to be aggressive and go after the opportunities," he stressed.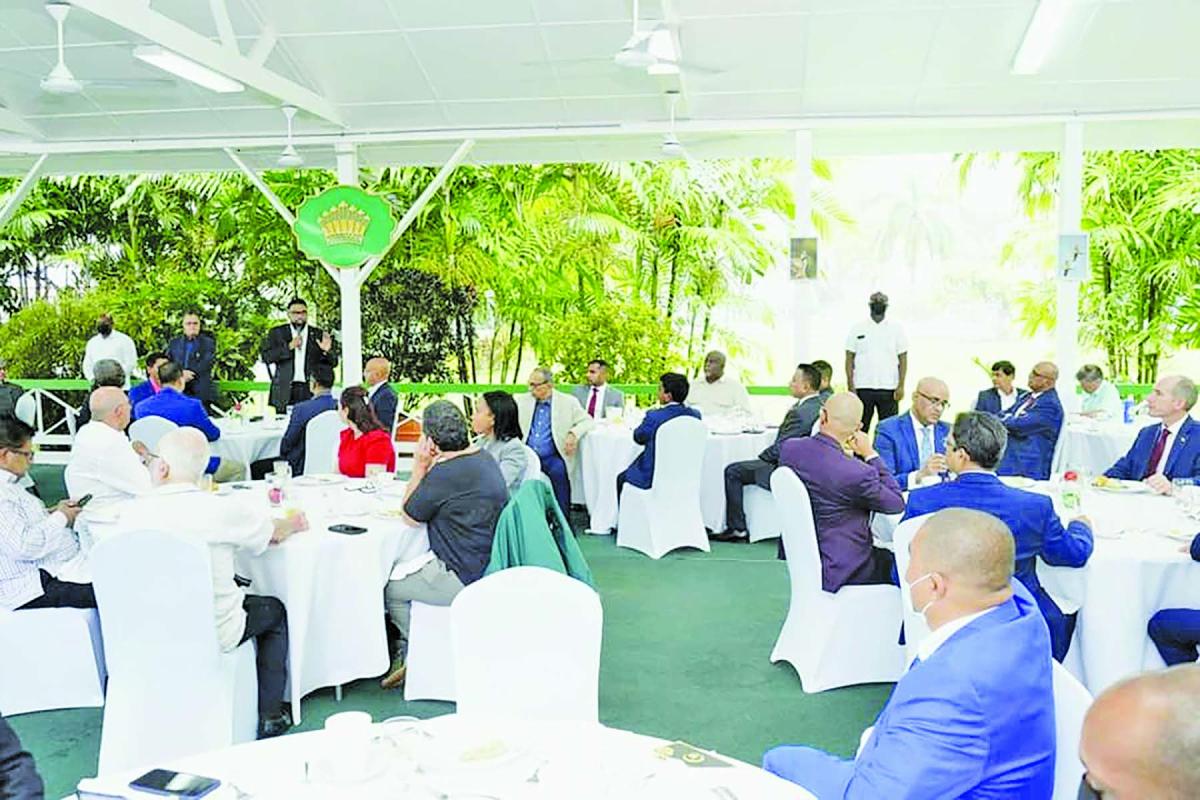 According to President Ali, next year would be exciting, with the scope of investments and spending Government would undertake coupled with the many Private Sector initiatives that are set to take off; such as more international hotels, shore-bases, wharf facilities and housing programmes, among other things. These, he noted, would bring tremendous benefits to Guyana's economy.
The Head of State has cautioned that the new year would not come without challenges, which are already presenting themselves. One such issue is the global supply chain. He recalled seeing international news reports of more than 60 per cent of shelves in the United States being empty.
However, the President expressed his satisfaction that some local businessmen have started taking the initiative to prepare for the situation by sourcing infrastructure materials from neighbouring Suriname. As such, he has implored more businesses to follow suit and be proactive.
"You have to be ahead of what is going to take place. You know where the country is going, you know the type of investment that has to be made, and for this to happen, you have to have good collaboration with the banking sector and the Private Sector, because the banking sector may need to do more forward financing and planning to help to facilitate this. But also know that it is integrated in the long-term plan. So, we cannot survive this without helping each other, without having that networking that would allow us to have a lot of forward planning," he stated.
The Head of State has posited that the only way to get close to managing the supply-chain crisis is to do a lot of forward planning. It was with this intention in mind that the President hosted Thursday's breakfast event for the Private Sector.
He explained that it is imperative that a better network is formed within the Private Sector in order to build the environment for investment and development.
"The type and scale of opportunities that are coming our way requires more of this — more of you getting to know each other and building stronger partnerships. I always refer to building more consortiums to go after bigger opportunities, and this is important. We are in the process now of modernising all our legislation, so that we can give you the legal platform on which you can pursue the growth of your business," President Ali indicated.
Among these are the National Resources Fund Bill and the Local Content Bill, which were tabled in the National Assembly just last week. The President has said these two critical pieces of legislation are part of Government's agenda to enhance businesses and create more opportunities.
Further, he noted that his administration is working to create better market conditions to enhance trade relations for the Private Sector.
"So, the key transformative investments that are required by the Private Sector to grow, the Government is already on the path of pursuing those," he asserted.
The Head of State also commended businesses for their dynamism in staying afloat in the face of several crises over the past year, including high oil prices on the global market and the mid-year floods in Guyana, which were exacerbated by the ongoing COVID-19 pandemic.
Nevertheless, the Head of State went on to say that, next year, his Government would continue to support businesses and encourage persons to come up with new and innovative plans to tap into opportunities.
"We have to understand we are playing at a different level, at a different scale. There are more sophisticated investors and markets looking at us, and we have to respond to that level of sophistication and changes that are happening…
"When we say we want to build 'One Guyana', it is not by words. All our actions in Government, every single thing we do, is geared towards achieving this objective — building 'One Guyana' in which the prosperity of all our people can be realised," President Ali contended. (G8)