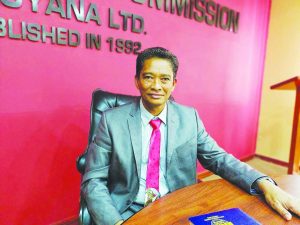 Private Sector Commission (PSC) Chairman Paul Cheong has noted that as Guyana's economy catapults the nation forward, the need for a vibrant and strong Private Sector is paramount in meeting its demands.
In a recent statement, Cheong explained that consequently the PSC, through its members, has been engaging in consultations for which several budgetary measures were drafted for the 2023 National Budget.
"These measures are designed to bring relief to businesses and Guyanese, directly or indirectly," Cheong said.
"At the Commission, we have prepared a list of budgetary measures for the Minister of Finance ahead of the presentation of the National 2023 Budget in the National Assembly. These are measures to aid the development of the local Private Sector and the country at large," he added.
Cheong noted too that advocating for local content in the oil and gas sector remained high on the Commission's agenda.
He explained that even with the current legislation, the PSC was calling for greater monitoring and enforcement.
"Only through this will there be compliance and a serious effort at effecting local content," he expressed. Moreover, the PSC Head noted that the Commission has not lost sight of the lack of skilled labour in technical areas.
"There continues to be a high demand for ventilation and air conditioning technicians, diesel mechanics, electricians, heavy-duty machine operators, and drivers to name a few. We continue to discuss this matter with a view to coming up with short-, medium-, and long-term solutions. In the interim, the PSC would like to see more collaboration with educational institutions to have the school curriculum revised in a manner that allows Technical Vocational Education and Training to be available to students from Grade 8," Cheong stated.
To complement this shift in technical development, he said the Commission, via its membership, is open to facilitating Apprenticeship Programmes to provide the practical experience to accompany the theoretical discourse in the classroom.
"With this approach, Guyana could see hundreds of persons being trained and ready for employment from the age of 16," Cheong noted.
"It allows them to be well acclimatised to Guyana's production and manufacturing operations, thereby making a smooth and effective transition to Private Sector operations," he added.