The Public Utilities Commission (PUC) has sent out a strong message to utility companies that fall under its purview, urging them to pay more attention to the concerns of customers.
The PUC in a release on Thursday said the companies should not be taking its customers for granted, although they might have a monopoly on the service provided.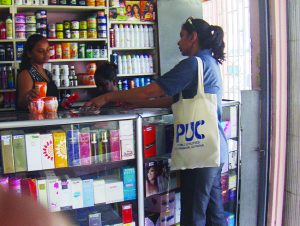 According to the PUC, consumers have begun making complaints about their discomfort with the services of utility companies, especially after becoming aware of the work of the Commission and the obligations of the service providers.
"Customers are questioning why they are receiving prolonged estimated bills for more than actual readings even though water and electricity meter readers visit regularly. There are also claims of reporting low electricity consumption that persist for long periods, only to eventually have their services removed with the utility claiming that the meters were tampered [with]," PUC said on Thursday.
The Commission said it usually files claims on behalf of such consumers, noting that investigations have shown that consumers are overbilled.
"The record shows that for the year 2016, in excess of thirteen million dollars were credited to customers' accounts".
It said electricity consumers are also frustrated when faced with damages to their appliances due to power problems. More often than not, the PUC said consumers are advised that the power company is not liable for the claim or that the claim was disallowed because it was not filed according to procedure.
"Consumers seem unaware that they must immediately call a GPL Emergency Call Centre to report the damage and obtain a reference number. Only the customer that signed the contract for the service from GPL can then file a claim, which includes the previously obtained reference number and supporting documents, to a GPL commercial office within 30 days of the occurrence. Damaged appliances and equipment may be considered as evidence to the claim and should not be disposed before the outcome of the claim is determined".
The Commission said it remains committed to its mandate of ensuring that both consumers and utilities are fairly represented.