On Wednesday, June 7, Qualfon will unveil the second of three contact centre facilities planned for the campus, and the company will highlight the growth of its mission to "Be the best BPO. Make people's lives better." When complete, the campus will sprawl 287,000 square feet.
Qualfon continues to invest in Guyana because its native-English-speaking population and competitively priced services are unique in the global outsourcing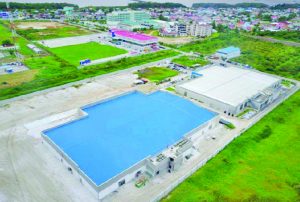 market.
Known as one of the largest contact centre campuses in the world, its newest facility doubles the campus operational footprint, adding 55,000 square feet and 992 more workstations. Chief Executive Officer of Qualfon, Mike Marrow stated that they are excited and honoured to lead the Guyana BPO industry growth through its mission and will continue to showcase Guyana as a premier outsourcing destination.
The event is expected to draw crowds and dignitaries. Business Minister Dominic Gaskin, and Public Telecommunications Minister Cathy Hughes, are expected to be the key speakers during the ceremony.
However, presently, Qualfon has approximately 13,000 employees serving international brands across many industries, and its intelligent outsourcing locations span the United States, the Philippines, Guyana and Mexico.
Qualfon's mission to "Be the Best BPO, Make People's Lives Better" means we invest in our people and, in return, they take better care of you and your customers. Qualfon's employee retention regularly exceeds the industry average, which creates a people-driven value chain: Our employees stay longer, providing you a higher quality service at a lower price.