–
says Guyana not ready for same-sex marriage
The local community of lesbians, gays, bi-sexual and transgender (LGBT) persons has rejected Government's move to hold a referendum on decriminalising same-sex intimacy, and former President, now Leader of the Opposition, Bharrat Jagdeo, has said he is willing to sit down and discuss the issue with Government.
Recalling that during the tenure of the People's Progressive Party/Civic (PPP/C) in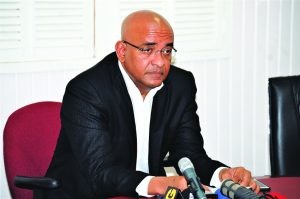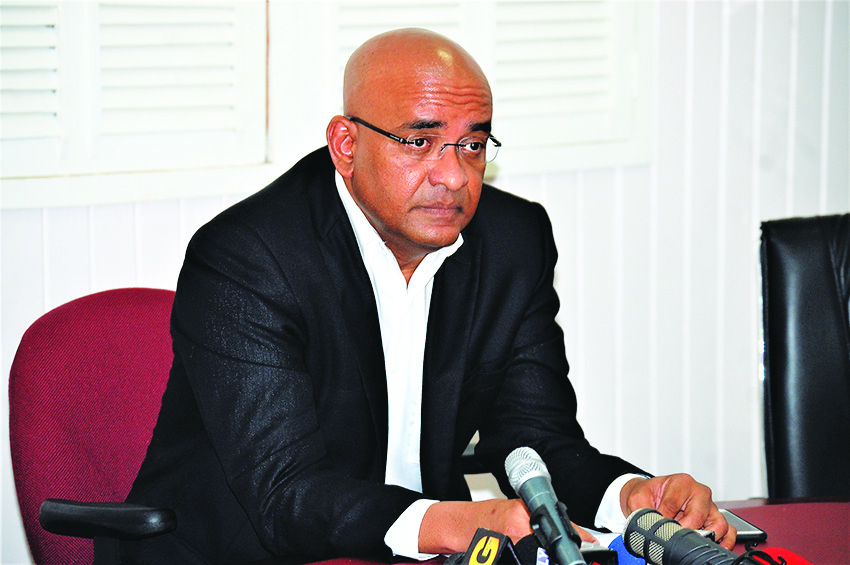 power, a range of public consultations had been held in this regard and two sets of views were generally expressed, Jagdeo said one of those views was that persons must not be discriminated against in terms of employment, education or health because of their sexuality or preferences; and accordingly, the laws were changed to reflect this.
The Opposition Leader reminded that, during a constitutional vote done in this regard, there had been a huge outcry in the country against making same-sex marriages a fundamental right. He said it was felt that this was not a fundamental right, and opined that if the then Government had gone ahead with it, the Marriage Act would have been illegal.
"And so, because of what the religious communities, the NGOs and others came up with, we decided not to go to that level," Jagdeo pointed out.
He is therefore cautioning that, given the strong views expressed by the public during those consultations, the matter must be approached in a bipartisan way.
"…and so that is what we will do: we'll engage the Government in discussions on this issue to see how we can move forward (to a place) where people are not discriminated against because of their sexual preferences," he expressed.
Pointing out that the Guyanese populace does not want anyone to be discriminated against because of their sexual preference, the Opposition Leader underscored the need for the laws to be changed in order to reflect the current practice that obtains in the country in relation to homosexuality.
He explained that, as in the case with the death penalty — which is still on the law books but is not being practised, since the last execution was done in 1997 — laws criminalising homosexual practices are still in place, but persons involved in homosexual practices are not been charged on the basis of those laws anymore.
"We should remove (those laws) from the books, because the laws must reflect our practice and our general law. So the laws, at some point in time, may have to (be) changed… So there may be a case for that — – for having the laws reflect the practice," Jagdeo explained.
The former Guyanese Leader has posited that he does not believe Guyana is prepared for same-sex marriage, given the reactions that obtained during the consultations done under the PPP regime.
"I don't think the country — based on what our consultation revealed among large numbers of people — is ready for same-sex marriage and (any) of those things," he opined.
While the State has issued no official word on the issue, both Foreign Affairs Minister Carl Greenidge and Legal Affairs Minister Basil Williams have publicly stated that Government will be moving to hold a referendum to determine whether same-sex intimacy should be decriminalised.
However, the local LGBT community has objected to such a move, and on Wednesday called on the coalition administration to fulfil its manifesto promise of ensuring that the LGBT community and other minority groups are not discriminated against.
In fact, Executive Director of the Society Against Sexual Orientation Discrimination (SASOD), Joel Simpson, told reporters at a press conference that this referendum will not be supported by the three local LGBT groups — Guyana LGBT Coalition (Guyana Trans United), Guyana Rainbow Foundation (GuyBow), and SASOD; nor will it be supported by the Guyana Equality Forum, because the rights of a minority group should not be subjected to a popular vote.
"This divisive referendum will deepen the marginalisation and isolation of LGBT persons, as right-wing groups will undoubtedly heighten their homophobic rhetoric, as is already happening on social media," he said.
The SASOD Executive explained that the move to hold a referendum will only serve to stress out and burden the mental health of the local LGBT community, instead of strengthening social cohesion and building national unity.