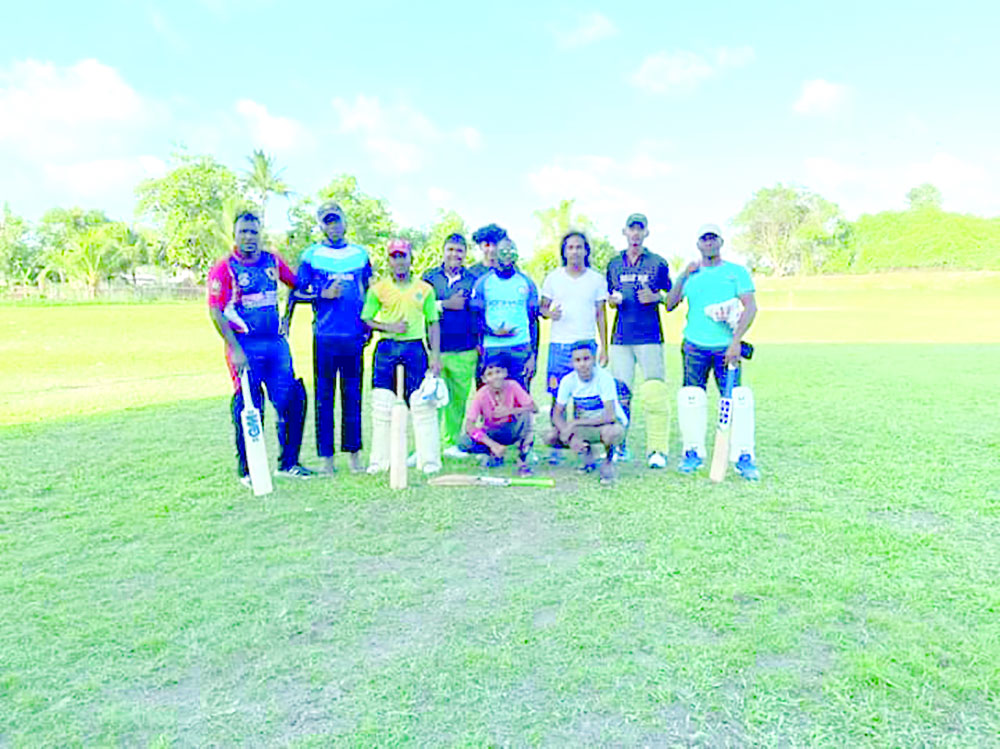 In recent cricketing action at the Belle Vue Ground, the home team defeated West Side Warriors, a Tuschen-based team, by nine wickets and 24 balls in a 25-over contest.
Belle Vue were led by Demerara's current wicketkeeper-batsman Nicholas Rajpat, who smashed five sixes and seven fours in his 91 not out.
Earlier in the match, West Side Warriors won the toss and batted first. They posted 175-7 in their 25 overs; top-scoring was Akeem Mullin with 52 not out (3×4) (2×6), with Orlando Giddings making 48 not out (6×6). The Warriors as their name suggest showed great will and fought to the very end. Despite a few wickets falling, they pushed on to post a total worth defending. Bowling for Belle Vue were stand-in skipper Ryan Seecharran, who had 3-28 in his five overs, and Daniel Roberts, who supported with 2-18 in his five overs. The Belle Vue bowlers did nothing wrong as they were tight in their line and length and gave much effort in this match-up.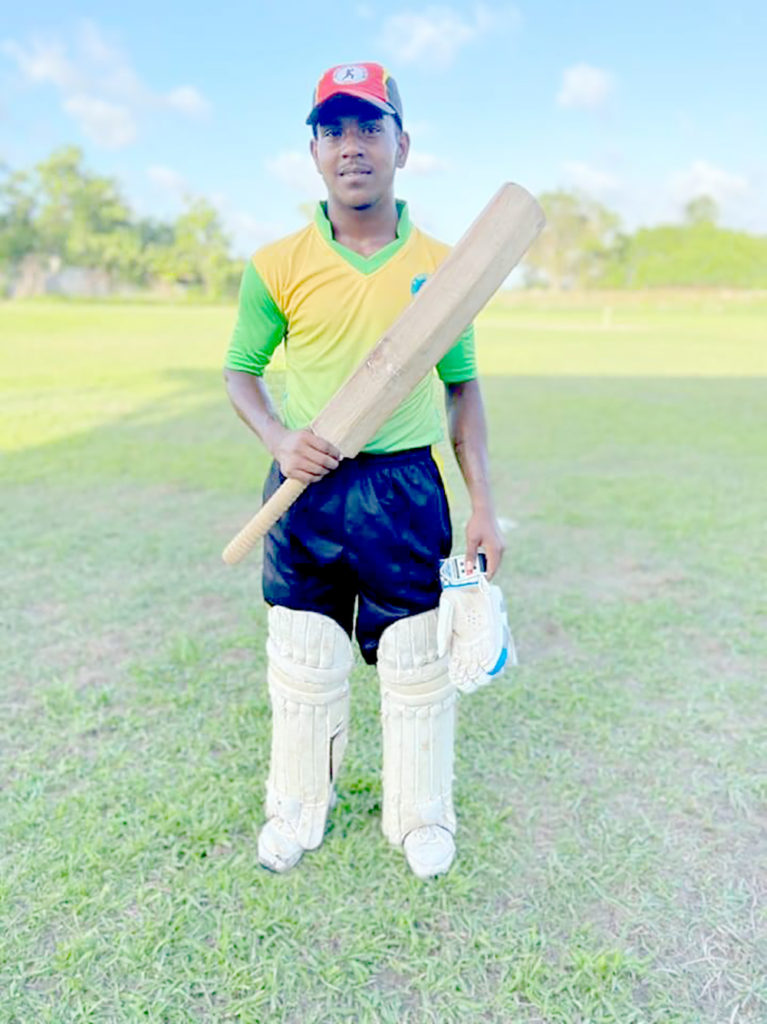 In reply, Belle Vue scored 177-1 in 21 overs. The innings was dominated by Rajpat, who scored freely and played top-class shots to all parts of the ground. It was a great sight to see the 17-year-old left-handed batsman smashing balls all over the ground. But Rajpat was not left to do all the work as Krishna Singh supported with 43 not out (3×4) (1×6) and the duo put on 167 runs in 118 balls. The lone batsman whose wicket fell was Dingo Fredricks 5 (1×4), who was bowled by Satesh Ramdeen. While the Warriors picked up an early wicket, the partnership of Rajpat and Krishna frustrated them as the pair continued to eat away at the total. In the end, Belle Vue registered yet another comfortable win as they continue to impress in the 2021 cricket season.