Guyana's badminton sensation, Narayan Ramdhani stormed his way into yet another tournament final as the 20-year-old Guyanese continues to show his worth in Canada.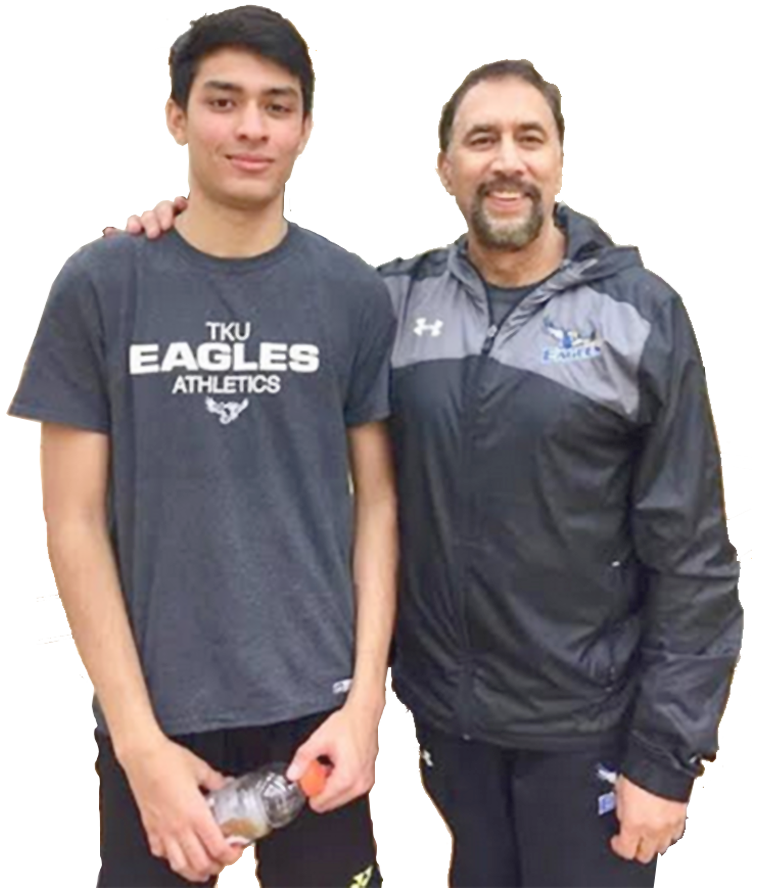 During the course of the past few months, the Guyanese top player has been representing King's University on the courts for the 2018-19 Alberta Colleges Athletic Conference (ACAC) Inter College/ University Badminton Tournament.
Over the weekend, Ramdhani visited Olds College, Alberta, where he participated in the third instalment of the ongoing tournament. The first of the said tournament was hosted in November 2018, while the second was held in January 2019.
Competing against players from the King's University (Eagles); Olds College (Broncos); Concordia University of Edmonton (Thunder) and Northern Alberta Institute of Technology (NAIT) Ooks, Ramdhani was seeded number one in the singles division after attaining the position last year.
Gaining a bye into the quarter-finals, there he met with Nait's Jeffery Ko for battle. The Guyanese made light work of his opponent in two straight sets, 21-10 and 21-17. The semi-final match was no different as he faced off with another Nait player, this time Ronuelle Mendina. Ramdhani took the game in straight sets 21-15 and 21-10.
However, the unexpected occurred in the final when Ramdhani met his old rival, Ronuelle Mendina again. Mendina entered the contest with sweet revenge on his mind and executed just that in the two-set encounter, 21-11 and 21-10. As such, Ramdhani was made to settle for second place.
In the doubles competition, Ramdhani opted for a new partner in the form of Aakash Panchal, but suffered a crushing defeat in the quarter-finals which prevented the newly-formed pair from advancing.
The quarterfinal loss came at the hands of Concordia's Braxton Wong and Raphael Wong, 21-18 and 21- 17. However, the pair sought to redeem themselves with wins over Olds' players Alex Boulie and Rylan Head 21-16 and 21- 13. The result of their next match against Colton Grier and Luther Jurke of Olds was a 21-15, 21- 16 win. The two wins propelled Ramdhani and Panchal to fifth in the competition.
The circuit will continue and conclude with the ACAC Championships on February 17 at the Concordia University, Alberta.
The ACAC is the governing body for collegiate sports in Alberta, Canada. Founded in 1964, as the Western Inter-College Conference, the ACAC comprises 17 schools, including one in Saskatchewan that competes in 10 sports.
The ACAC is a member of the Canadian Colleges Athletic Association, and provincial champions compete for national collegiate titles.