After 12 trying rounds of entertaining chess, Fédération Internationale des Échecs or World Chess Federation (FIDE) Master Anthony Drayton emerged victorious last Saturday at the National Resource Centre.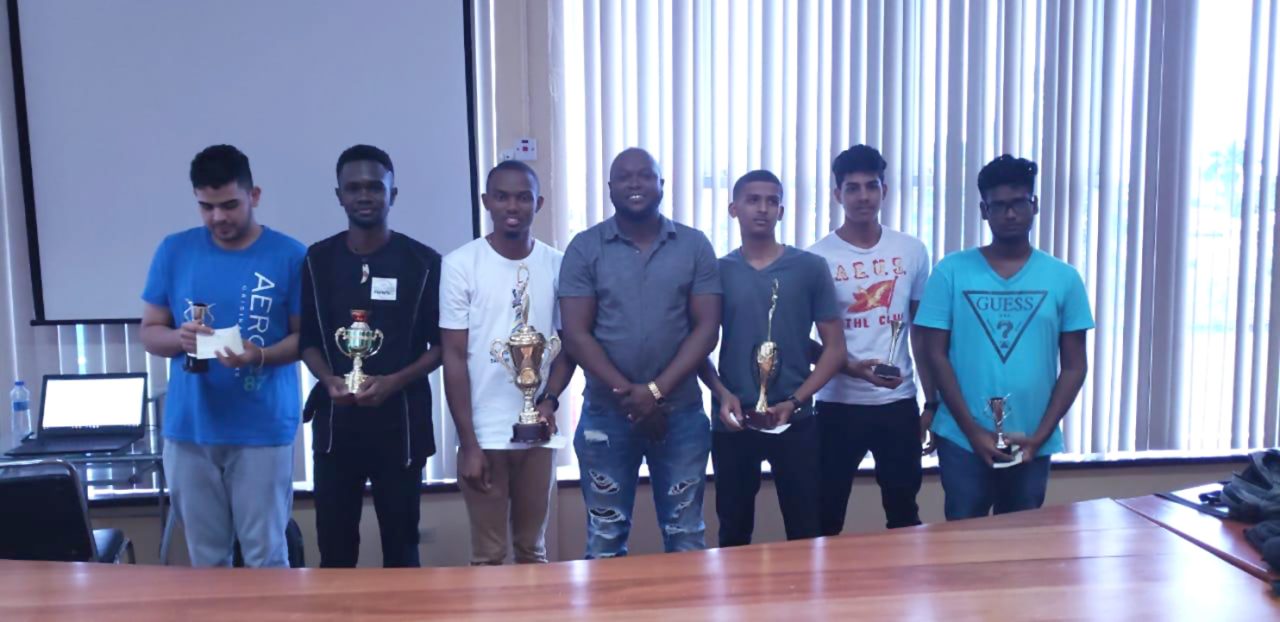 Drayton finished the event on 11 out of a possible 12 points to win the first-ever James Bond Birthday Blitz tournament, scoring victories against the likes of Veteran and Olympiad player Loris Nathoo, Davion Mars, Roberto Neto, Joshua Gopaul and Saeed Ali among others.
Despite his dominant performance, Drayton did not escape the event unscathed as he suffered a loss to Chino Chung in the fifth round.
Finishing second with 10 points in the open category was the winner of last week's event, Mars. Mars' only losses in this event were to Drayton and Neto. Having amassed 9.5 points, Neto went on to claim third place.
In the junior category, Andre Jagnandan stormed past his peers to win. He even scored an upset victory against Chung while also managing to hold veteran Nathoo to a draw, allowing him to finish the event on 6.5 points.
The second-place position in the junior category was claimed by National Junior Champion Joshua Gopaul, who finished on five points and third was claimed by Aravinda Singh, who finished on 4.5 points.
The close of this event brings the curtains down on the Guyana Chess Federation's back-to-back weekend of activities; however, the President of the Federation, Attorney-at-Law James Anthony Bond assured members and participants that this was only the beginning of a dynamic sequence of progressive activities under the GCF executive body.
Bond went on to express that the 2020 Chess Olympiad in Khanty-Mansysk, Russia was only a year away and he was pleased with the efforts and improvements of the country's local chess talents.