Keeping a keen eye on its calendar of activities, the Guyana Amateur Powerlifting Federation (GAPLF) will now focus its attention on the RAW Nationals (Unequipped), which are scheduled to be held on August 25 in the auditorium of the Saint Stanislaus College on Upper Brickdam, Georgetown.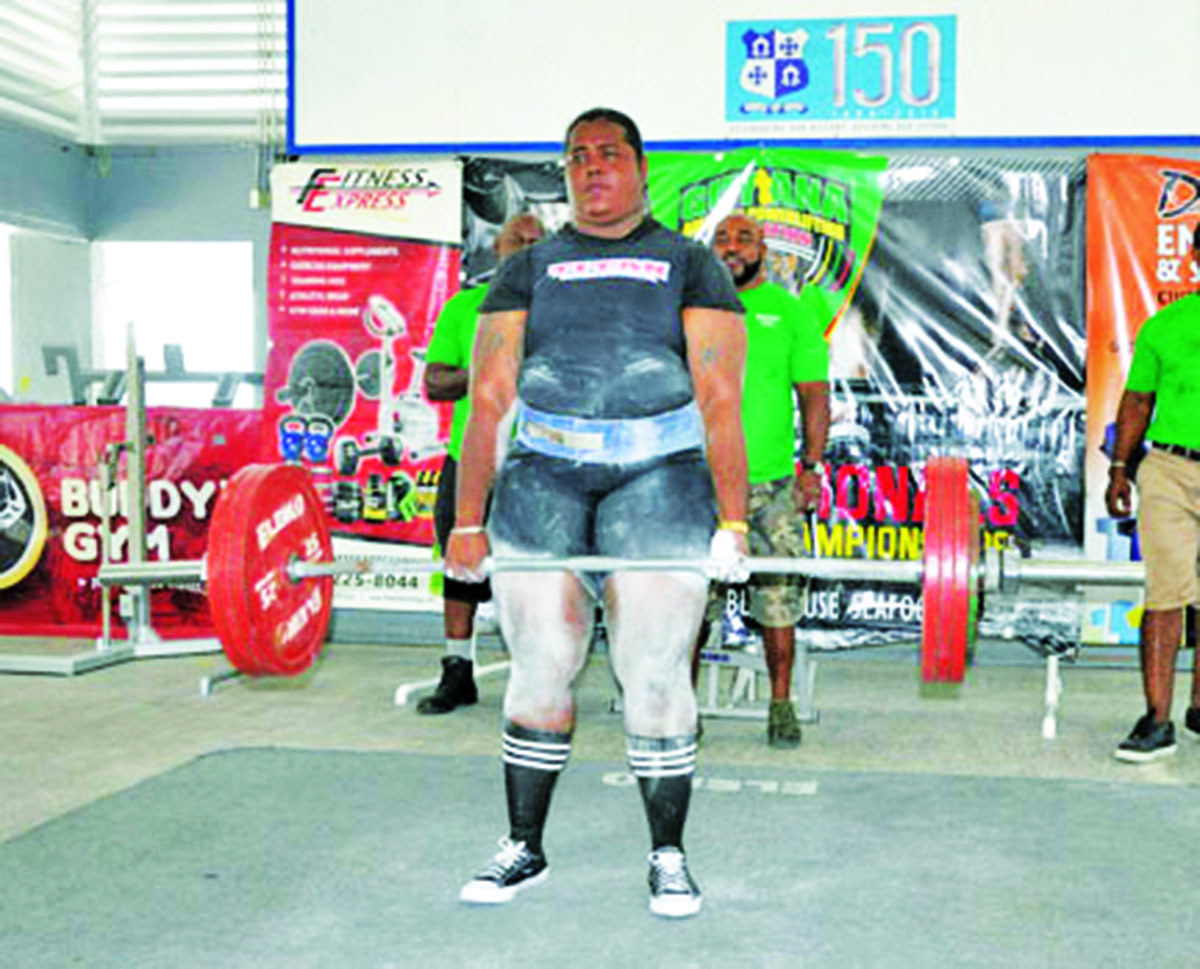 The event is scheduled to commence at 10:00h while the weigh-in periods are slated from 08:00h to 09:30h. The competition will be one to watch as veterans will return to stake their claim while the newbies will aim to break new records and show off their strength as they fight for supremacy.
Natoya Robinson, last year's victor in her category, is expected to defend her title. She had set national records for the 84+kg Division when she squatted 165.5kg, bench-pressed 92.5kg, and dead lifted 195.5kg for a total of 453.5kg.
Up for grabs this year is the title of "male overall winner" once held by Carlos Peterson-Griffith. This title became vacant when the athlete violated both the International Powerlifting Federation (IPF) Constitution and the GAPLF Constitution.
Peterson-Griffith set national records of 305kg squat and 160kg bench press en route to claiming the male overall crown with 509.490 Wilks points. He set a new national record in the deadlift: 345kg His total of 810kg was also a national record. Therefore, a new winner will be crowned without the dominant factor making his presence felt.
Tickets for the event cost $1000; however, at the gate, persons will have to pay a fee of $1500. Registration for RAW Nationals will close this Wednesday at 21:00h. Some of the sponsors on board are Dyna's Embroidery, Fitness Express, and Buddy's Gym.
Persons interested in competing at the RAW Nationals are required to submit their applications and pay their fees. The forms and monies can be submitted to executive member Martin Webster. A screenshot of the filled-out registration form, along with the deposit slip (which must be submitted) made out to the GAPLF Bank Account, #6552194, will be accepted as well.