CAREBACO Championships
The Guyanese badminton contingent in Barbados is well on its way to medalling in the Under-19 Division of the Caribbean Regional Badminton Confederation (CAREBACO) Championships, as the Guyanese players are eagerly awaiting the final showdowns.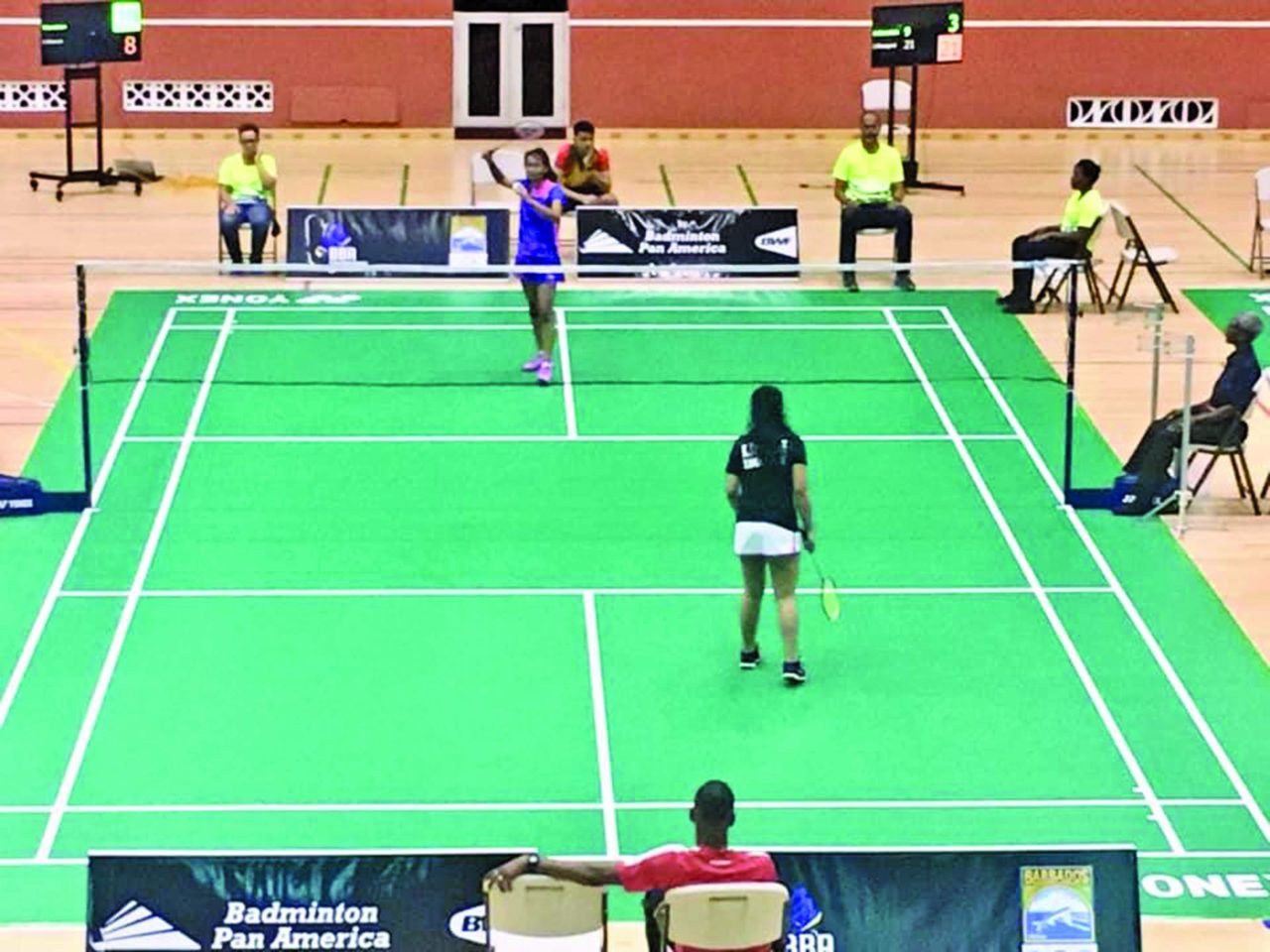 After several rounds of keen competition, the Guyanese athletes have secured places in three of five finals in the competition – the women's singles, women's doubles and mixed doubles.
Priyanna Ramdhani had an exceptional night of playing on Saturday as she stormed into the women's singles final after defeating Suriname's Kayleigh Moenne. Ramdhani made light work of the player representing Guyana's Dutch neighbour in a two-set game – 21-9, 21-12.
Soon after, she teamed up with her Guyanese counterpart Tyrese Jeffrey for the mixed doubles semi-finals. There, the Guyanese pair took on Vance Juteram and Chequeda De Boulet from the twin-island republic of Trinidad and Tobago. It was yet another two-set match and the Guyanese won 21-11, 21-13.
In the women's doubles semis, Ramdhani found a formidable playing partner in Trinidad's De Boulet and the two went on to seal a spot in the final after overcoming Barbados' McKaila Reid and Sobers Robyn 21-7, 21-4.
Guyana's only loss in the semi-final round came in the men's doubles draw, where Tyrese Jeffrey and Akili Haynes were representing the Golden Arrowhead. While the Guyanese boys fought hard to take the match to three sets, they were edged out by Barbados' Kennie King and Dominic Scantlebury, losing 21-19, 15-21, 11-21.
The finals of the event were hosted on Sunday evening; however, up to press time, no results were available. The 17th CAREBACO Championships were held at the Garfield Sobers Gymnasium in St Michael, Barbados.