-qualifications of Mahadeo, Adonis rescinded
The Crossfit Games management have announced that national champions will not have their chance to compete in the Reebok Crossfit Games in 2020.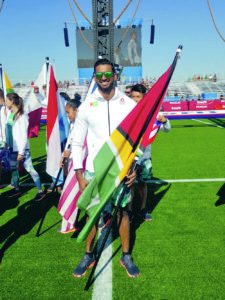 This means that Guyana's "fittest" man and woman, Dillon Mahadeo and Delice Adonis, have had their qualification spots rescinded.Speaking on the issue, Mahadeo said, "I was definitely a bit disheartened hearing the news (about) not having the chance to compete again this year on the world stage, after experiencing such a stupendous competition last year. I was really looking forward to showcasing all the hard work and training that has been put into this season in preparing for the Crossfit Games, (and) also to have the opportunity to see where I tally up against the best in the world by improving my ranking from 2019. "Before Crossfit released an official statement, I was prepared for the restructuring of the Games, knowing that there is a possibility we might not get to compete this year; and I believe it may have been the best possible solution for the dilemma we are facing. "However, looking at the bigger picture, I cannot complain.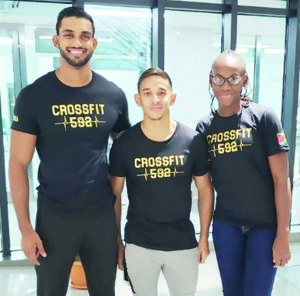 Due to the unprecedented pandemic globally, persons are being affected immensely, and are losing so much more (that) it's fatal for some or for their loved ones. I count myself lucky that my family and I are safe from COVID-19, and this is of utmost importance currently." "For now, we need to stay optimistic and plan for the future, and come out of this pandemic stronger on the other side. My goal is to keep putting in the same hard work and discipline it takes to get to the next level, and qualify and earn my spot to compete at the pinnacle of our sport in 2021.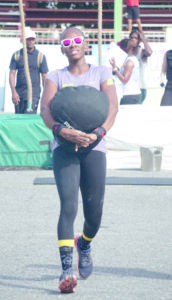 (I want) to represent my country to the best of my abilities, so I can once again hoist the Golden Arrow Head proudly on the world stage."This has been stated on the official site of the Games: "We remain fully committed to planning a live competition with live media coverage. At this point, we are concentrating on a competition in Aromas, the original home of the CrossFit Games. We are also evaluating options for virtual competition. We will continue to monitor events globally, and will have more details for athletes and fans in the coming month"The Games will not be a public event. Due to sweeping decisions to ban large festivals and sporting events for the foreseeable future, we are suspending the on-site spectator experience for this year. For fans who have purchased tickets, camping, or hospitality packages, Ticketmaster, who holds these payments until after any physical event, will be issuing full refunds. CrossFit will be issuing full refunds to exhibitors."