Several Amerindian communities across Region 10 (Upper Demerara-Berbice) on Monday benefitted from millions of dollars, through the Ministry of Amerindian Affairs COVID-19 Relief Fund.
A total of $92 million in grants were handed over to Village Councils to aid in job creation, income generation and infrastructural development projects.
The grants were handed over by Minister of Public Works Juan Edghill, who is also tasked with political responsibility for the region, during a handing-over ceremony hosted at the Watooka Complex in Linden.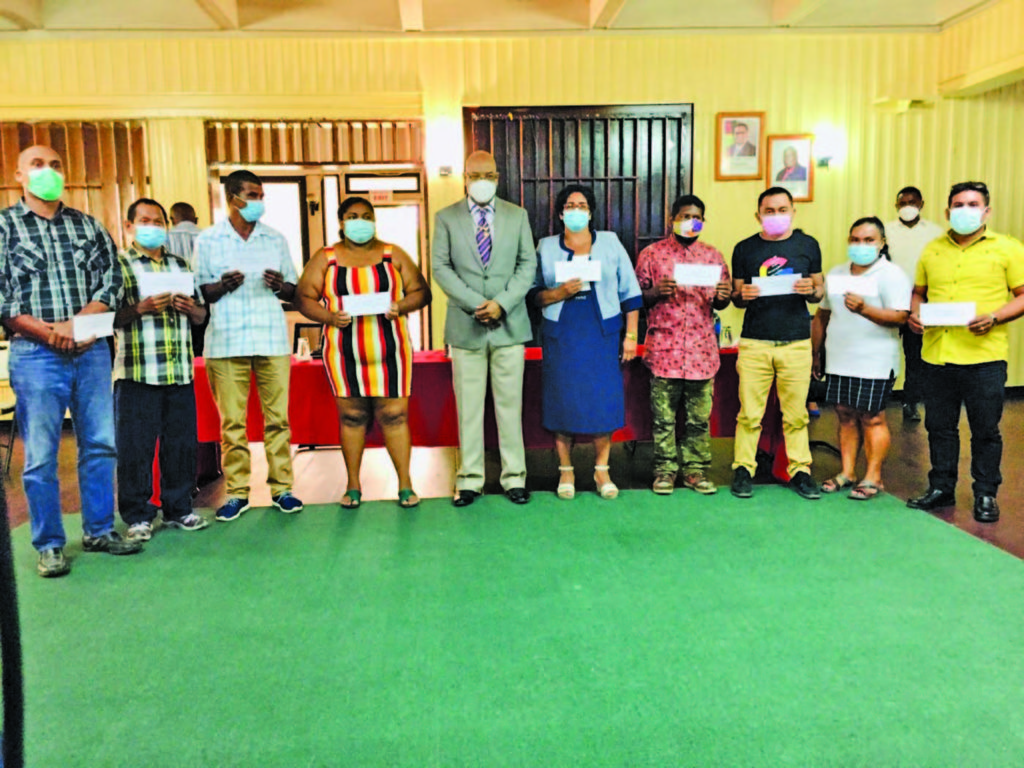 The 10 communities which benefitted included Hururu, Wikki Calcuni, Wiruni, Sand Hills, Malali and Muritaro which all benefitted from $10 million dollars. Kimbia received $7 million dollars; as well as Rockstone and Great Falls which both received $5 million each. The community of Riversview will also receive $15 million, though this was not handed over on Monday.
In addressing the gathering, Minister Edghill emphasised that the move is part of the process to provide financial support to empower Amerindian communities, while noting that it is not a one-off project.
"This is part of a structured…well-orchestrated strategy to ensure, number 1: the empowering of Amerindian communities to ensure the sustainability of Amerindian communities and to ensure there's vibrancy in Amerindian communities," the Minister said.
He further urged village leaders, including Toshaos, to ensure that the grants are properly utilised to the benefit of the communities.
"Transparency is key. This is not money for anybody to hustle, and you as village leaders got to lift yourselves and hold yourselves to the community with great decorum, dignity and respect by ensuring they have full information on what you receive and that they participate in, how it is expended for the development of everybody…and you don't only owe it to the Ministry of Amerindian Affairs who has to account for this in the Parliament but you also owe it to the recipients that you are collecting it on behalf of – the people of the village," the Minister warned.
He noted that Amerindians are Guyanese who are equal at the table of decision making, hence the move. The Minister also charged residents to put an end to division and infighting and to work to ensure harmony and togetherness.
"These grants that are being issued today, must not be the source of contention and further fighting in the villages. These must be the causes for celebration and working together for the development of your communities…This is for everybody," he noted.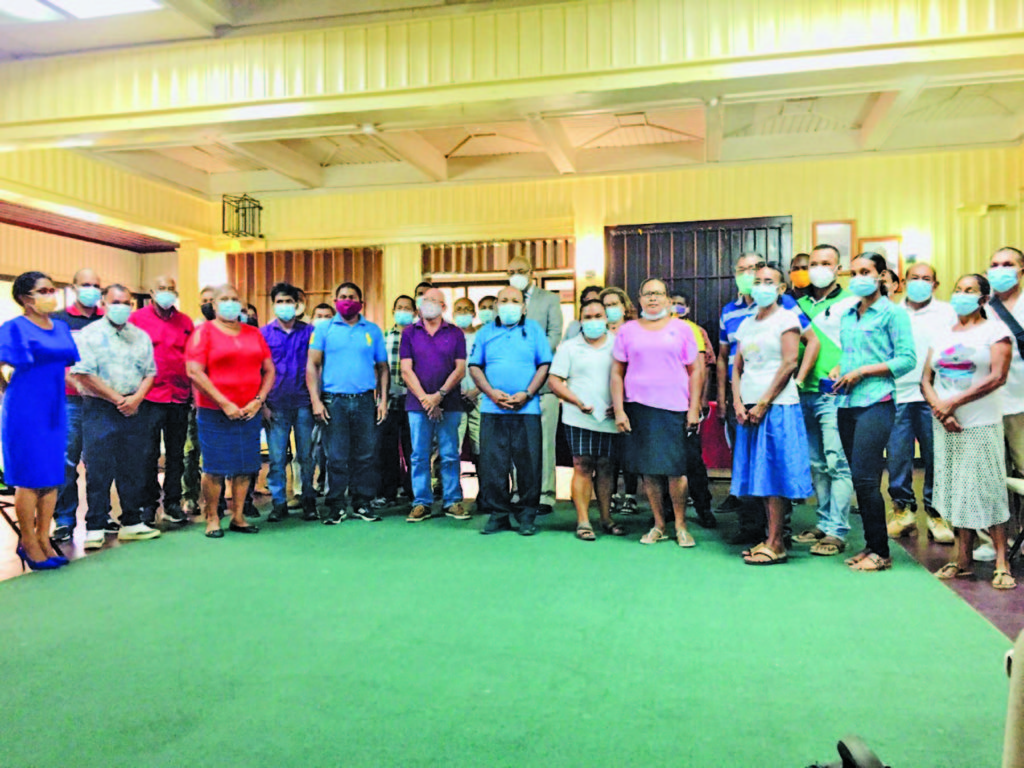 Minister Edghill further urged residents to elevate their level of thinking and to look at producing products for export which are of international standards. He also encouraged leaders to sit together and come up with development plans, noting that Government will continue to work for and with the communities. The Minister also reminded of the commitments made by Government immediately after assuming office, many of which he noted are already in place. Already, he noted that the distribution of the $25,000 cash grant and $4000 school uniform voucher programme have been completed in the villages.