Global vaccine mechanism, COVAX has confirmed that Guyana will receive 104,000 doses of the coronavirus vaccine shortly.
Health Minister, Dr Frank Anthony on Monday stated that the vaccines Guyana will be receiving will be manufactured by AstraZeneca. Presently, the said vaccine is before the World Health Organisation for emergency use listing. Once this is granted, it will be sent here.
"We have received correspondence from COVAX indicating that they have been able to do an indicative allocation of vaccines to Guyana and this is going to be close to 104,000 doses that we will be getting shortly. The vaccines are going to be from AstraZeneca and this is currently before the WHO to be granted emergency use listing. Once WHO greenlights the vaccine, then we'll be able to get those vaccines in Guyana," the Minister informed.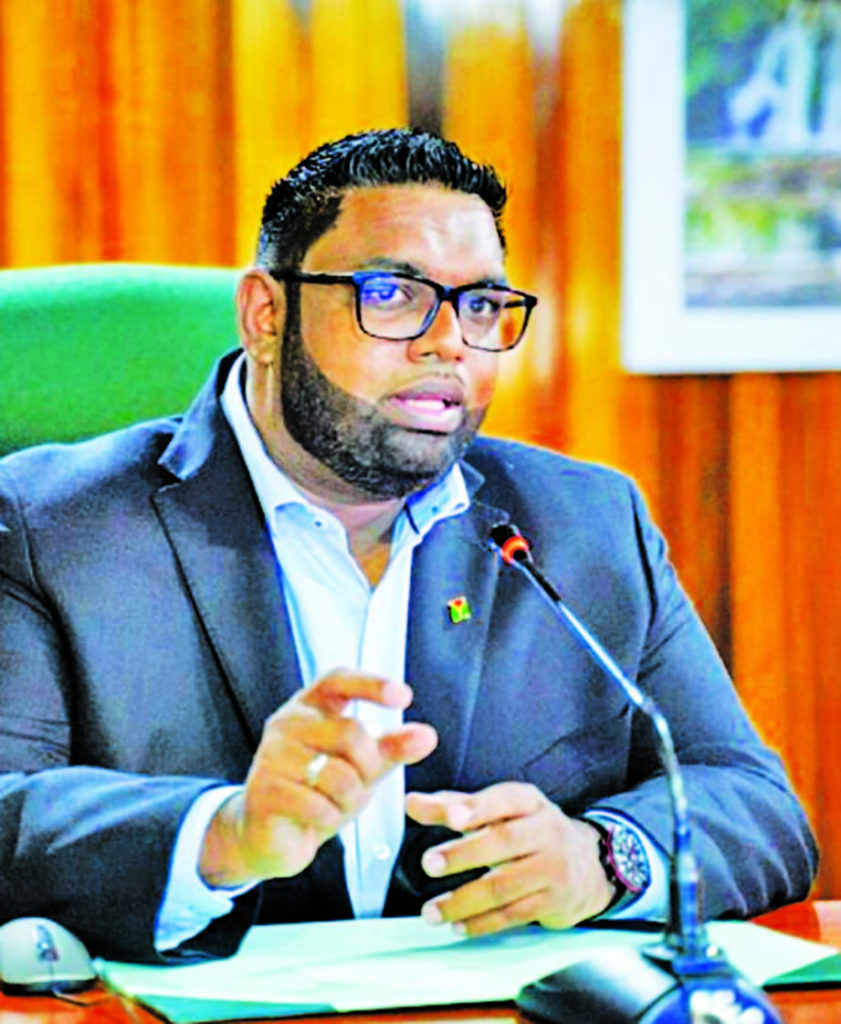 The European Union has approved the AstraZeneca vaccine for emergency use authorisation along with several countries including India and the United Kingdom.
The Health Minister indicated that this is a larger amount than expected within the first wave but Guyana is prepared to start the rollout when the doses arrive.
"It is a start and we would be working closely with them to see when these vaccines would arrive in Guyana. As soon as we get them, we'll start rolling out. This is much more than we had anticipated in the first wave because initially, they had told us we'll get a smaller sum in the first wave. But now, it seems we'll get a bigger lot and we are nevertheless prepared to receive the vaccines."
When the vaccine is injected, it causes the immune system to start making antibodies and to attack any coronavirus infection. It is highly effective and can be kept at normal refrigeration temperature – making it much easier to distribute.
On Saturday, President Dr Irfaan Ali indicated that the first batch will be administered to the frontline medical personnel, people with comorbidities and the elderly. Through the COVAX mechanism, Guyana will receive 20 per cent of the total vaccines needed to immunise the population at zero cost.
While this mechanism is in place, Guyana is also in talks with the Caribbean Community, Organisation of Islamic Cooperation and European Union for the remaining vaccines. China, India and Russia have also been engaged. Thus far, China has already pledged to donate 20,000 vaccines once available.
The President added, "Discussions are ongoing and arrangements to acquire vaccines from these countries will be finalised very shortly. We're also negotiating with the major manufacturers: Pfizer, Biotech, Moderna and AstraZeneca and hope shortly to finalise the supply of vaccines from these manufacturers. Your Government is wholly committed to obtaining vaccines in a shortest possible time, utilising every means at our disposal for our people."
Health Minister Dr Frank Anthony had added that Government is prepared for the rollout. A total of 35 health teams have undergone training to administer the injections as part of the vaccine deployment plan. The expansion of storage facilities will be completed very shortly.
These arrangements will ensure that the vaccines are at the right temperature when administered. Once the vaccine is successfully delivered to a patient, they will receive an immunisation card. These persons will be kept under observation for a few minutes to ensure that there are no adverse reactions.
Once the administration programme starts, they will be able to deliver 70,000 vaccines per day across the country. Government has noted that there is no mandatory requirement to take the vaccines but it is encouraged to reach herd immunity.
"Right now, we've done a risk analysis to determine how people may react to vaccines. It is called a hesitancy survey and we have the results of that. Based on that, we have developed a risk communication plan that just before we roll out vaccines, we'll be able to roll that out," the subject Minister had outlined.
Some 12 CARPHA (Caribbean Public Health Agency) Member States have signed agreements with Gavi – the Vaccine Alliance – namely Antigua and Barbuda, Bahamas, Barbados, Belize, Bermuda, British Virgin Islands, Cayman Islands, Jamaica, St Kitts and Nevis, Suriname, Trinidad and Tobago, Turks and Caicos to access vaccines when it becomes available. CARPHA is assisting seven of these member states with the downpayment.
Guyana is among a list of countries, including Dominica, Grenada, Haiti, Saint Lucia, as well as St Vincent and the Grenadines that automatically qualify to access the Vaccine Alliance.