In a bid to raise awareness about safer driving and road use, Region 10 (Upper Demerara-Berbice) officials and students turned out in their numbers on Friday last to participate in a grand rally organised by the Regional Road Safety Association (RSA) in partnership with the Regional Traffic Department.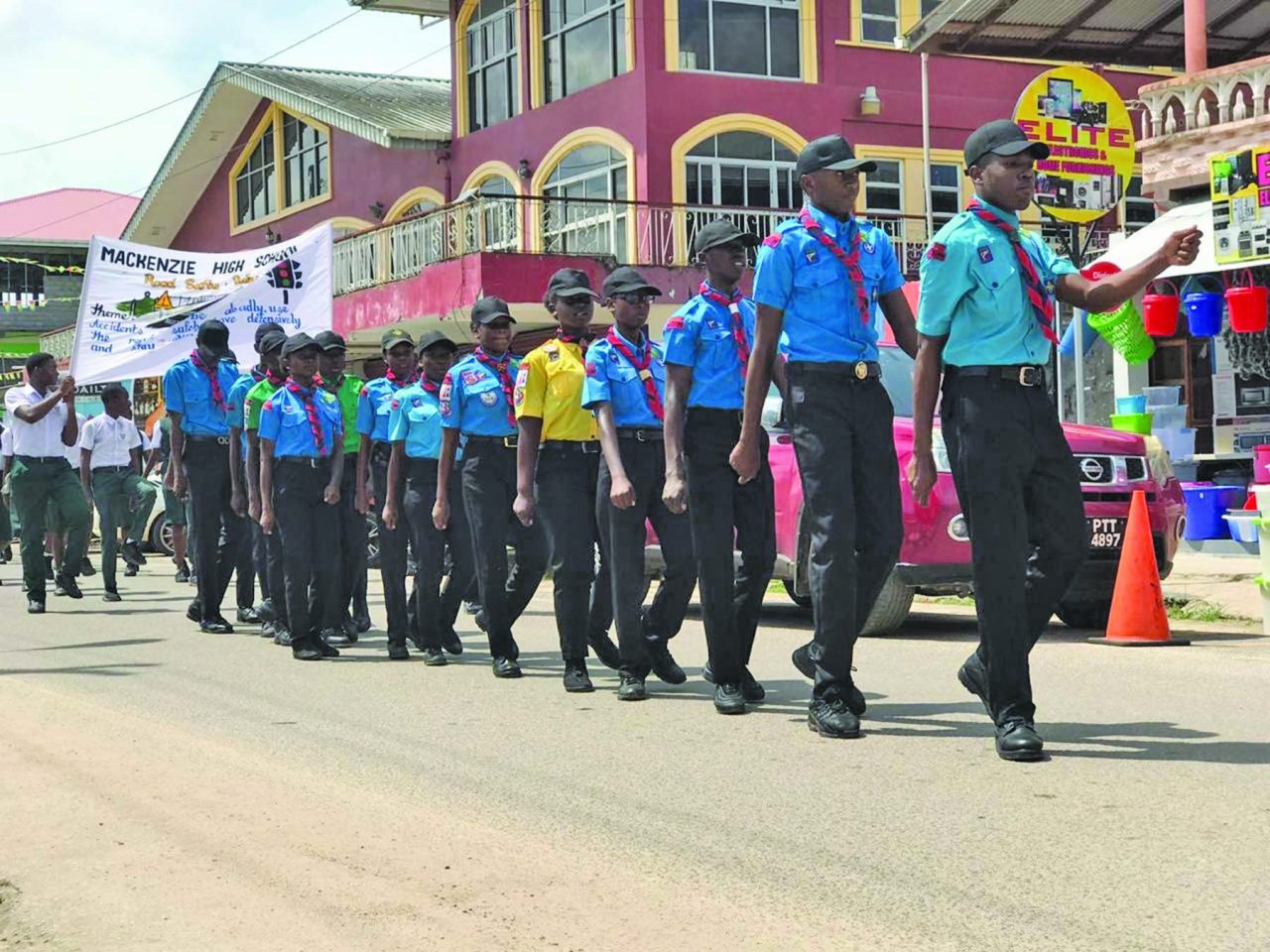 The event was organised as part of the 18th National Road Safety Week observances, which ended on Saturday under the theme, "Accidents can be deadly, use the roads safely. Drive defensively and stay alive".
The rally commenced at the Linden Technical Institute (LTI) Ground and culminated at the Mackenzie Sports Club (MSC) Ground. During the march, students chanted slogans and carried placards highlighting the importance of road safety and risks taken by drivers which often lead to fatal accidents.
Delivering the feature address, Regional Chairman Renis Morian admonished the students to make road safety a way of life as he urged them to utilise the roads correctly.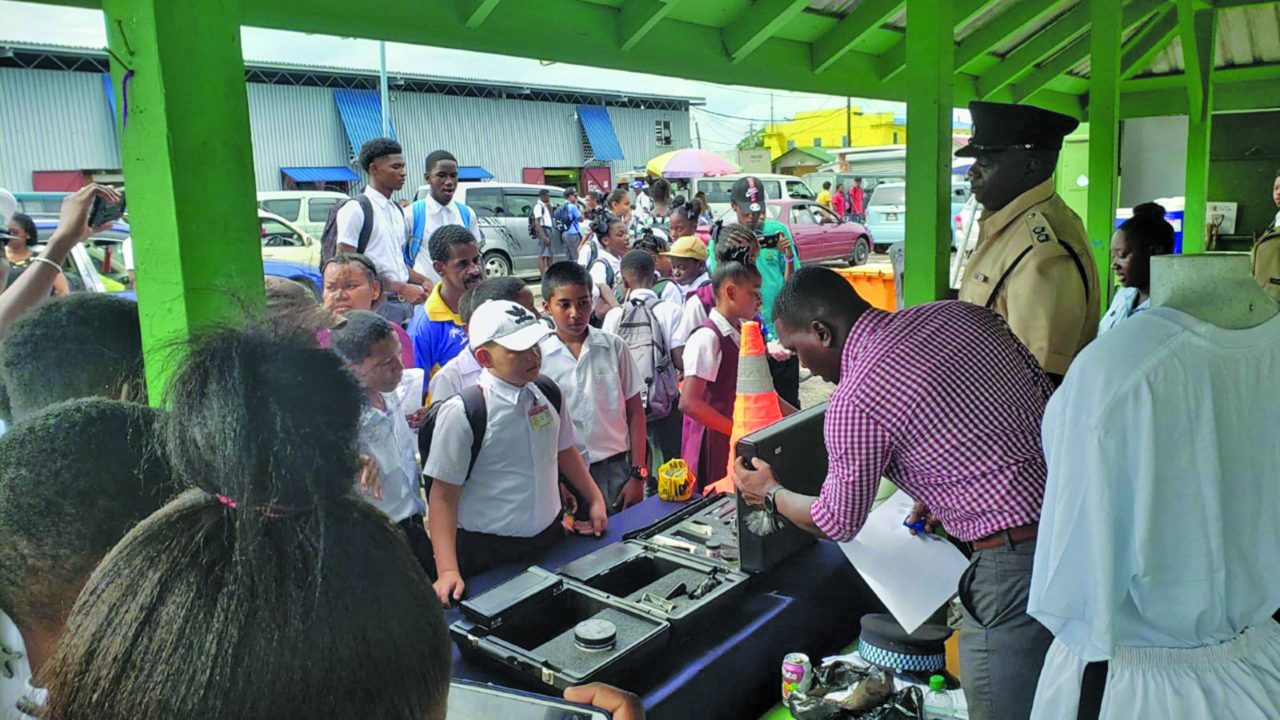 Traffic Inspector Sherwin Henry told the gathering that the Regional Police Department currently had road safety campaigns ongoing in an effort to minimise fatal accidents as he pointed out several road safety violations detected within the Region.
"The Traffic Department is running campaigns on speeding and drunk driving … We also have vehicles travelling at night without taillights. There are other obstructions and acts of lawlessness.
"We are dealing with those situations and we are curbing those situations with those drivers who are using the road in a dangerous and careless manner," Inspector Henry pointed out.
The Traffic Inspector noted that it was the hope of the Traffic Department and the Region 10 RSA to see all road users use the roadways in a proper and safe manner.
"Pedestrians, use the sidewalks and pedestrian crossing. Drivers must drive within the speed limit. Always look out for defaulting drivers, pedestrians who perhaps might be defaulting. Give proper signals, give timely signals so that other drivers will be able to know your intention," he urged.
Region 10 RSA Chairman Vernon Todd noted that the concerns were not only to reduce road deaths but to also reduce all accidents as he pointed out that even injuries could have long-lasting consequences.
"Injuries can lead to pressures on home life and the public healthcare system. You may be in an accident and not die but be injured for years.
"We need the people to work with us. The Police can't do it alone, the Association or the Council can't do it alone, the insurance companies can't do it alone. Each and every single one of us has to take up the responsibility", Todd said.
He also highlighted numerous activities conducted within the Region in recognition of Road Safety Week. These include painting of pedestrian crossings, the 'White Night' campaign, a driver symposium, exhibitions and hamper distributions.