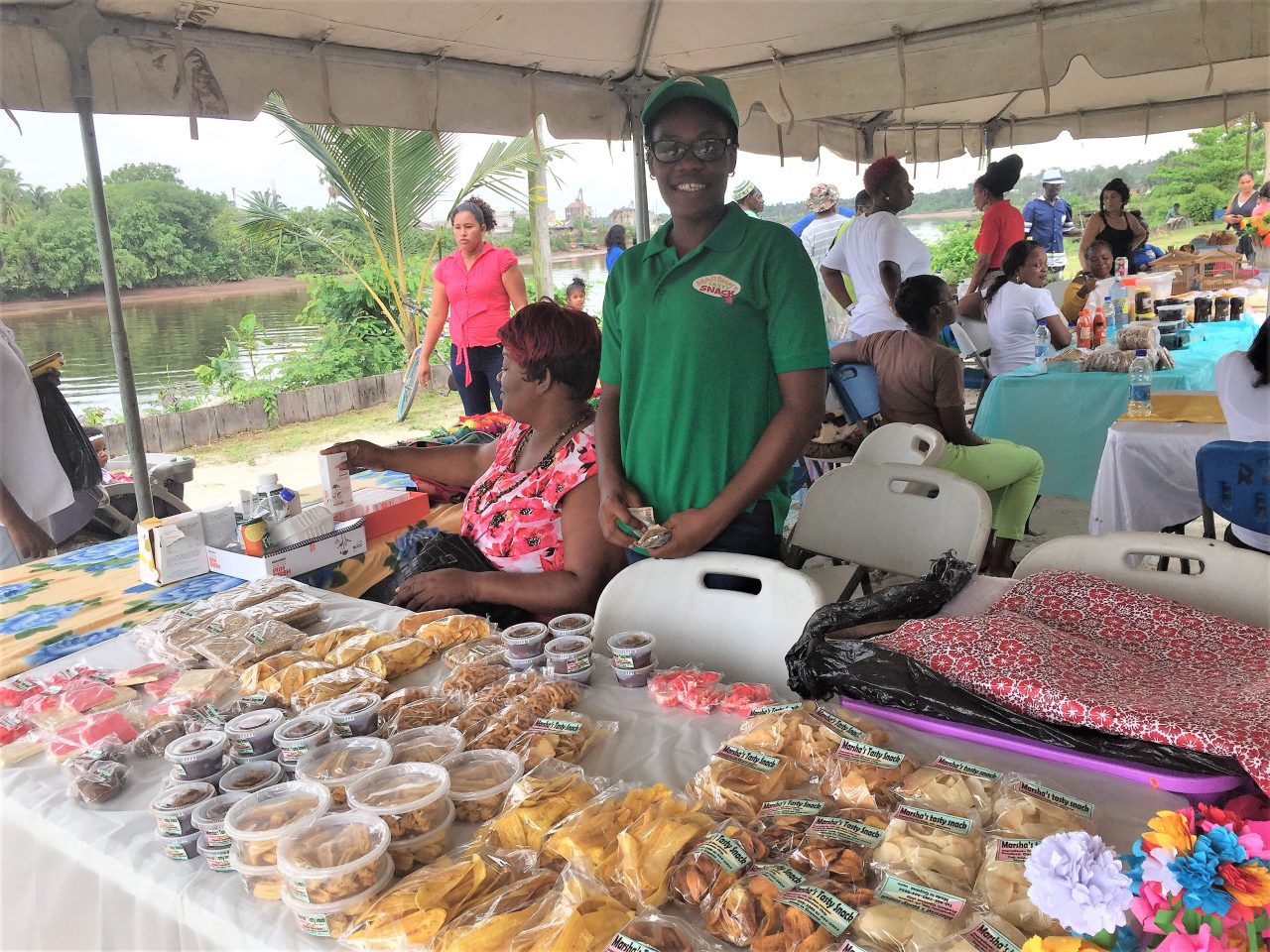 Farmers, agro-processors and entrepreneurs from across Linden and other parts of Region 10 (Upper Demerara-Berbice) were given an opportunity to showcase and sell their produce as the Regional Democratic Council (RDC) presented its first monthly farmers' market on Friday last.
The initiative, which was hosted at the Wismar market tarmac, allowed for the farmers and agro-processors to sell at reduced prices to members of the public.
Over 32 businesses and farmers participated in the event which was a collaborative effort by the Linden Mayor and Town Council (LM&TC).
Farmers from the community have for years been calling for the implementation of a farmers' market event in an effort to showcase their produce.
Regional Agriculture Officer Derek Collins said the Council's Agriculture Department hosted the activity in an effort to give participants a fair opportunity to compete without competition from retailers.
He explained that in Linden, it is evident that third parties come into the community to purchase produce, hence some of the farmers do not even have an opportunity to reach to the local market.
"We're going to do this every month, whereby we give the farmers the space to vend their produce at farm gate prices…you come directly to the farmers and get fresh, organic produce…We're also giving the craft makers an opportunity to vend their produce. We had a crowd this morning and most of the vendors are all sold out. So, next month they're saying that they're coming with far more produce so they can stay an entire day and make maximum profits from what they have."
Collins, who was actively engaged in the planning of the event, said he was satisfied with the turnout, but noted that he expects to see more farmers in the coming months. Farmers from riverine communities such as Hururu and Kwakwani also participated in the event. The next farmers' market day initiative is slated to be hosted on Saturday, June 29.