…call for Govt's resignation
…express no confidence in Agriculture Minister
Hours after acting Chief Justice Roxanne George, SC, ruled that the December 21, 2018, resolution of the motion of no-confidence against the A Partnership for National Unity -Alliance For Change (APNU/AFC) Government was validly passed, Prime Minister Moses Nagamootoo was rejected by the residents of Region Two (Pomeroon-Supenaam) as he visited the region for a meeting.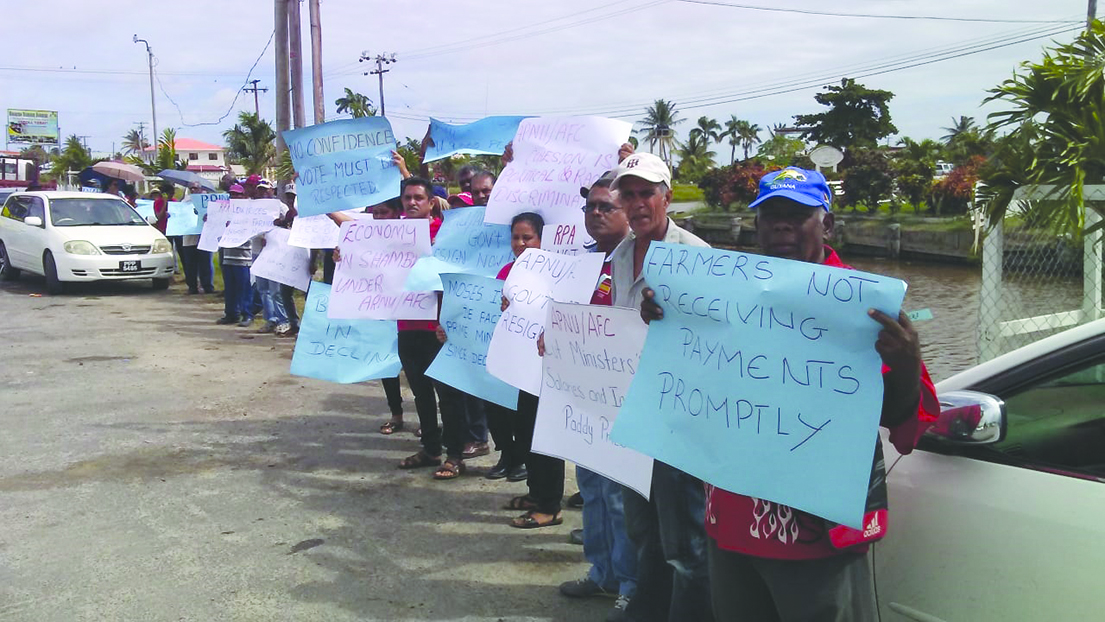 Hundreds of residents, particularly persons from the business sector and rice farmers, staged a picketing exercise as the Prime Minister made his way to the State House in Anna Regina on Friday for a series of meetings with the farmers and business persons.
The frustrated farmers on the picket line, told Guyana Times that prior to being defeated by the no-confidence motion, the PM never cared for the development of the region or it's rapidly declining economic state.
"Why he visiting us now when the rice industry is already dead and buried? He promised us $9000 per bag of paddy, we give him our votes and he never deliver. He helped to kill the industry by saying rice is private business. He can fool us most of the time but not all the time. His Government has fallen. We support the no-confidence motion. Go home Nagamootoo, we don't need you in Region 2," one protester said.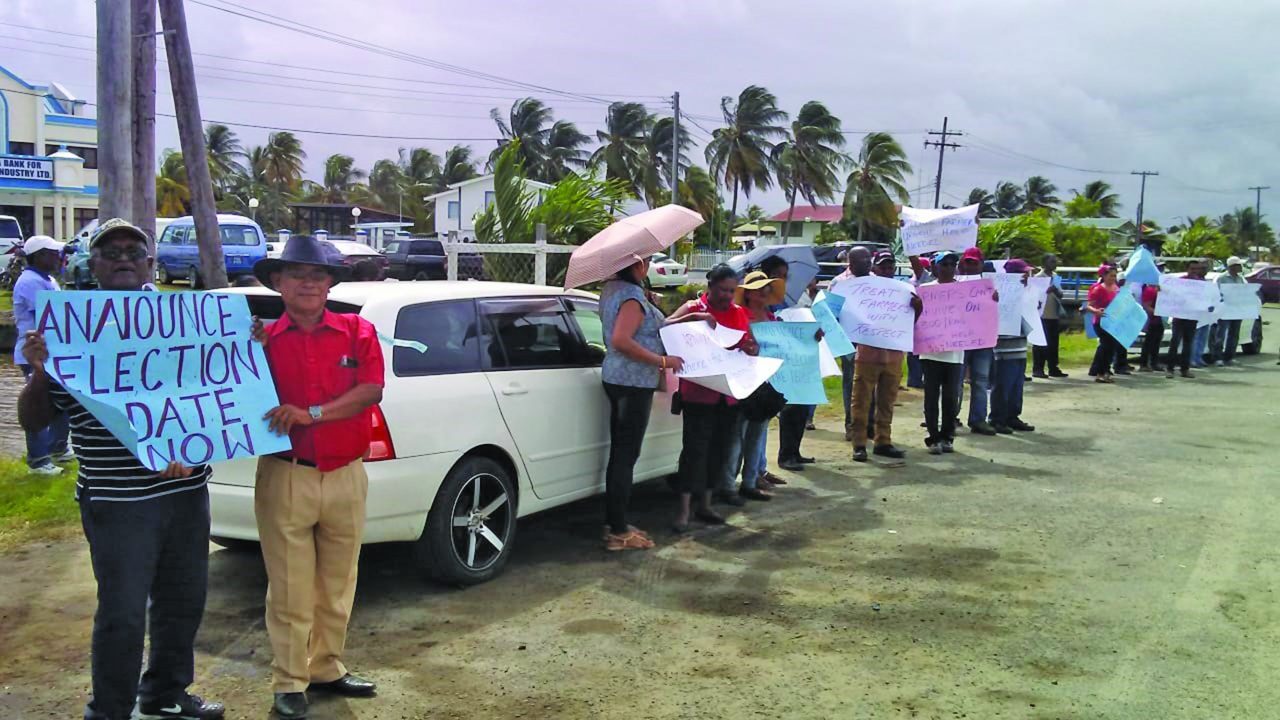 The protesters bore several placards with messages such as "Moses is a de facto Prime Minister since December 21st, 2018…No confidence vote must be respected…treat farmers with respect…33 is greater than 32…Government must resign now, announce election date now…farmers can't survive on $300 per bag urgent help needed."
Meanwhile, at the meeting at State House, some of the rice farmers who decided to go to the meeting told the Prime Minister that they have lost all confidence in the ability of Agriculture Minister Noel Holder, who was also present at the meeting. They informed the PM that they never got any help from Holder since he never took the time to listen to their concerns or provide them with tangible assistance to aid in the betterment of the struggling rice industry. They also questioned the motive of the Government as it relates to the sudden meeting with, particularly, the farmers.
Additionally, during the meeting, the farmers accused Nagamootoo of neglecting the region and its residents, explaining that the only time they seem to care is around elections time.
At the beginning of 2019, the rice farmers were advised to be judicious in the use of irrigation water since the water level of the Tapakuma Conservancy had dropped significantly as a result of minimum rainfall during this rainy season. The National Drainage and Irrigation Authority (NDIA) had said that despite its pumps working beyond the scheduled operating hours, the level of irrigation water in the main canal continued to be insufficient to adequately service all rice fields in both the front and backlands areas.