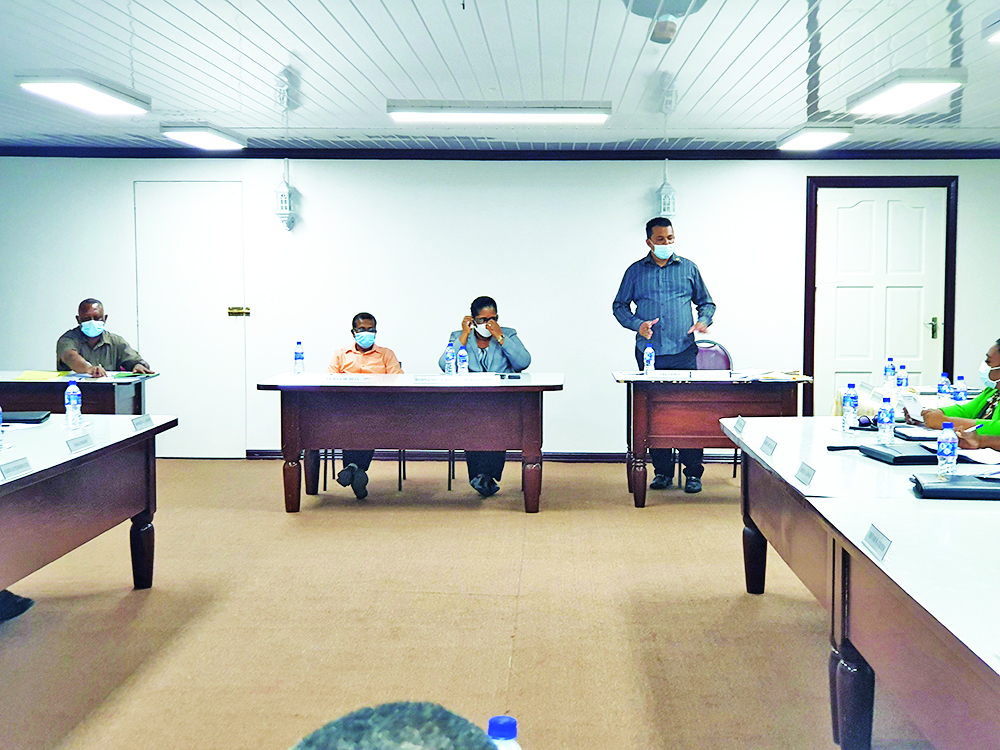 Over $100 million will be expended by the Region Two (Pomeroon-Supenaam) administration on several transformative projects along the Essequibo Coast.
This was according to Regional Executive Officer (REO) Devanand Ramdatt, who noted that upon completion, the projects will benefit thousands.
During an interview with the media, Ramdatt explained that the projects include the reconstruction of several dams, a reinforced concrete regulator at Marias Lodge and a culvert at Hampton Court.
In addition, over $9 million will be invested to improve the infrastructure of several schools including the rehabilitation of the Dredge Creek Primary School dam. Plans are also in the pipeline to upgrade the Cullen Primary School road.
He further stated that $11,627,530 was approved to upgrade the third street at Affiance, Essequibo Coast. Also, the sum of $9,011,500 was spent on improving the lives of rice farmers by upgrading the Lima Road leading to the main canal.
Moreover, a contract totalling $10,798,240 was awarded and undertaken for the construction of a timber revetment at Zorg Nursery School and the roof of Suddie Diagnostic Centre will be redone at a cost of $9,262,000.
The construction of external washrooms for public convenience at Anna Regina will cost $1,707,740.
Other projects listed are the construction of a drain between public hospitals, a shed at the Oscar Joseph Hospital, a bridge at Charity, road works at Cotton Field and the construction of the Cheddi Jagan Play Park Bridge.
Going further into the hinterland communities, he noted that over $11 million was approved for the construction of a duplex living quarter at Lake Mainstay while another $11,919,230 will be expended on a living quarter at St John's Primary in the Lower Pomeroon.
Mabel Sandy Primary School will also benefit from a duplex living quarter.
Also in the budget, according to Ramdatt, is the construction of a timber bridge in Wakapao at Curemeru, Lower Pomeroon, as well as the rehabilitation of the Ulele Nursery.
Finally, $12,793,538 was awarded for the construction of the Maybel Sandy Nursery at Wakapao Mission, Lower Pomeroon River.
The REO explained that these projects will commence soon and that the respective Neighbourhood Democratic Councils (NDC) will supervise the projects that will also be overseen by the residents and community leaders.