The Schools' Welfare section of the Education Department of Region Five (Mahaica– Berbice) has embarked on another community outreach in the region by visiting the Lichfield and Seafield communities on the West Coast of Berbice.
The purpose of the exercise, according to a Department of Public Information report, has been to ensure that all school-age children have access to curriculum guides, besides providing psychosocial support and guidance to the students and their parents, and distributing school materials and worksheets to those who did not uplift same from their school.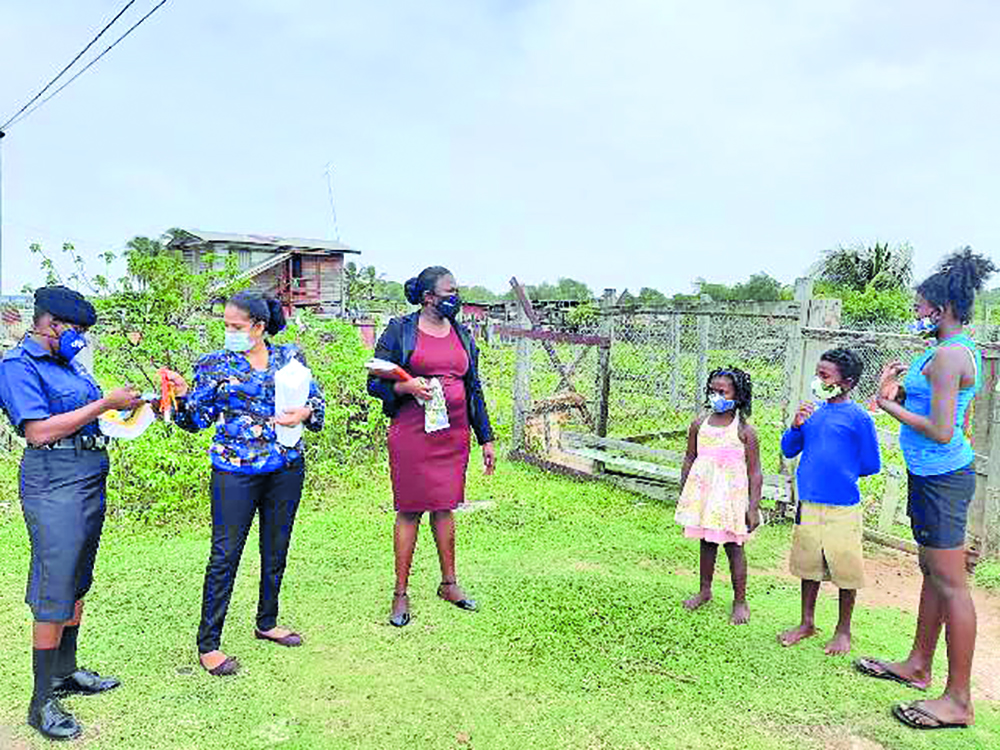 During the visit, the team from the Welfare Department urged parents to encourage their children and school-age relatives to remain engaged, despite being away from school physically due to the COVID-19 pandemic.
As a result of yesterday's intervention, two children with special education needs, who were not in the formal school system, will now be integrated and engaged.
The visit was spearheaded by Senior Schools' Welfare Officer Gloria Davidson-James, who was accompanied by Education Officer Samantha Phagu-Singh, Literacy Coordinator Adel White, Schools' Welfare Officer Roxan La Rose and Child Protection Officer Moore. The team from the Education Department was assisted by two Police officers attached to the Weldaad Police Station.