The Region Five Regional Democratic Council has included the upgrading of several farm-to-market roads in its 2021 work programme, in keeping with the Government's goal of increasing agricultural production.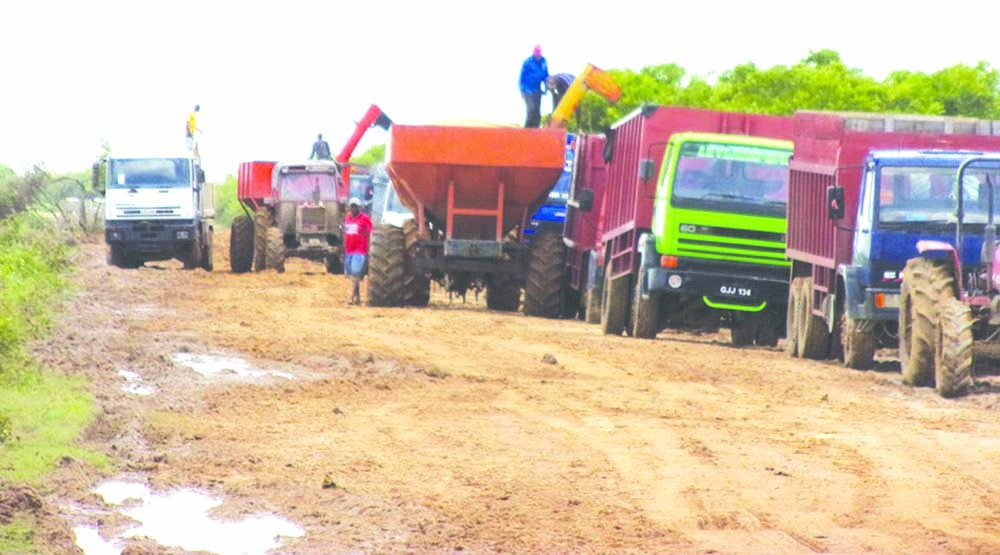 The Region plans to rehabilitate the Mahaica New Branch Road, Mahaicony Branch Road, the Burma Access Road, and a section of the Number 27 Road. Speaking with DPI, Regional Chairman Vickchand Ramphal said enhancing these roads would reduce commuting time and increase farmers' overall production.
"Knowing that Region Five is the largest rice-producing region in the country, it was imperative to address some areas to push the development of the sector, and so we identified several farm-to-market roads to be rehabilitated, since they were in a dilapidated state over the past years," Ramphal explained.
He added that the administration also intends to rehabilitate the Mahaica-Mahaicony-Abary/Agricultural Development Authority scheme to improve its infrastructure.
"We would have seen several dams be graded and shaved as well as the canals and trenches within the cultivation area being cleared and cleaned, which has led to better irrigation in the farming areas. This, of course, is a great boost for our region and our farmers," the Regional Chairman said.
The Government's goal is to restore Guyana to the status of being the 'breadbasket of the Caribbean' by making the necessary investments, and providing technical, financial and other support to the agriculture sector.
In December, Minister of Agriculture, Hon. Zulfikar Mustapha, told Region Five farmers that the administration intends to develop more lands to double rice production in the next five years. To this end, the Ministry has installed several drainage pumps which have already started to reduce the level of flooding due to seasonal rains.
Ramphal said this measure is exactly what the Region needs, to push the sector's development while reducing the adversity farmers and residents face.
In the 2020 Budget, the Ministry made allocations for the installation of a new pump at Trafalgar, which will enable the operationalisation of four pumps at the station, in keeping with its design. Provisions were also made for 12 high-capacity drainage pumps to be installed in the region.