…to work with stakeholders in fighting suicide
Region Two Chairman Devanand Ramdatt has announced that a psychologist has been appointed to be stationed at the Suddie Public Hospital to help in the fight against mental health illnesses.
Ramdatt said Shivanie Totaram was sent from Georgetown Public Hospital Mental Health Unit to render her services in Region Two, where the suicide rate is high.
During an interview with this publication, Ramdatt disclosed that suicide is an increasing problem within the region, and as such, repeated calls have been made for a psychologist.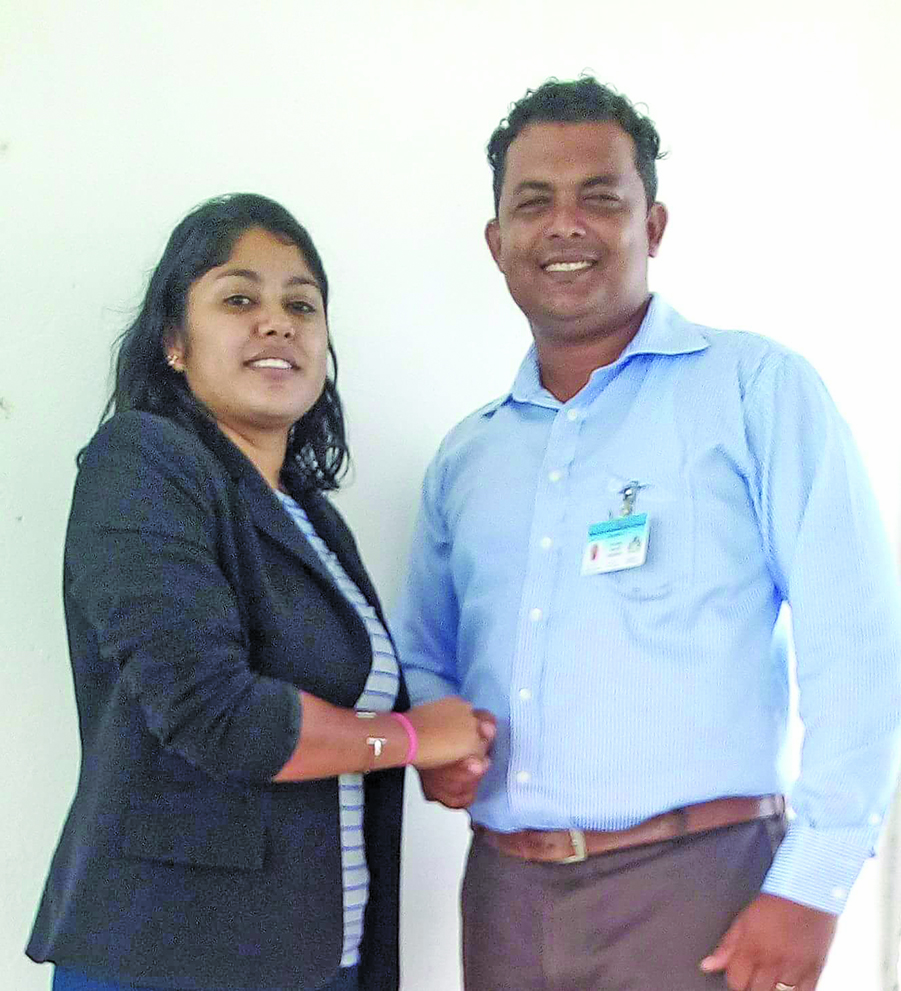 He therefore expressed gratitude that the region now has a professional to deal with mental health illnesses.
"Suicide, along with other mental health issues, is on the rise. As such, one psychologist is not enough. While it is a good start, more needs to be done to combat mental health illness," he stressed.
The regional chairman added that at the level of Regional Democratic Council (RDC), several representations were made for this in the past. He said that, for the first time, a regional conversation on suicide seminar was held, and persons from throughout the region attended. Again, he emphasised that a multi-stakeholder approach is needed to combat the issue of suicide.
He also recognized the efforts made by non-governmental organisations (NGOs) within the Region to train teachers as well as dormitory staff members from various schools as counsellors.
According to Ramdatt, The Caribbean Voice is one such organisation which has pledged its support through many educative outreaches.
Meanwhile, during an interview with Totaram, she said she is happy to render her services to Region Two. Totaram said that she studied in Cuba at the University of Havana, then she later worked at the Mental Health Unit at the Public Health Ministry. Her focus is on clinical psychology, psychological test, as well as physiotherapy. Totaram said that whole she is currently stationed at Suddie Public Hospital, she would be working on programmes to reach out to persons in the various communities as well as health Centres. (Indrawattie Natram)