The 10 cricket teams of arguably Guyana's leading youth and sport organisation, Rose Hall Town Youth & Sports Club (RHTY&SC) will host its fourth annual Christmas Village in the compound of the Rose Hall Town Primary School from December 21 to 24, 2018.
Additionally, the teams will be hosting their 28th annual multimillion-dollar Christmas Charity Programme.
The teams are: King Solomon Logistics Under-12, Poonai Pharmacy Under-13, Farfan & Mendes Under-15, Bakewell Under-17 and Second Division, Pepsi Under-19 and Intermediate, Metro Female, Gizmos & Gadgets Under-21 and First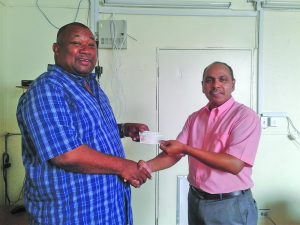 Division.
Long-serving RHTY&SC Secretary/Chief Executive Officer (CEO) Hilbert Foster and Assistant Secretary/CEO Simon Naidu are spearheading the preparations for the multimillion-dollar programmes.
The teams over the last week received assistance from overseas-based Guyanese Brian Ramphal and Dr Tulsi Dyal Singh along with Colin Elcock of Delmur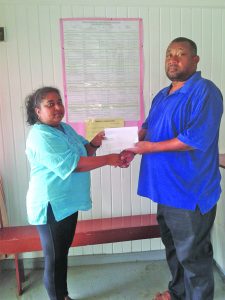 Shipping; Noreen Gaskin, CEO of Sentinel Security and First Lady Sandra Granger. Ramphal, Singh, Elcock and Gaskin donated financially towards the purchase of toys and food items. The First Lady, wife of the Club's Honorary Patron, President David Granger, donated a large quantity of toys.
Foster expressed gratitude to the donors and reassured them that the donations would be used for the intended purpose. He stated that while preparation for the Village and Charity Programme started late owing to the hectic Berbice cricket season, plans are falling into place for a successful venture.
The teams will be sharing out $3 million in food hampers, clothing, educational materials and toys to children and less-fortunate families in Berbice. In addition, the Rose Hall Town Primary School's compound will be transformed into a child's dreamland. It will be a Christmas village that includes the Nativity Scene, Christmas star, inflatable Christmas characters, children games, Santa and his sleigh, bouncy castles, trampoline and play board, and cut-out characters. The Cricket Club would like to encourage children to visit the Village with their parents.