…street lights to be installed across several villages
Housing and Water Minister, Collin Croal on Friday disclosed that developmental works will continue across communities in Guyana, especially with the establishment of key infrastructure. The construction of roads, water wells and installation of streetlights were some of the key projects which will be undertaken in the near future.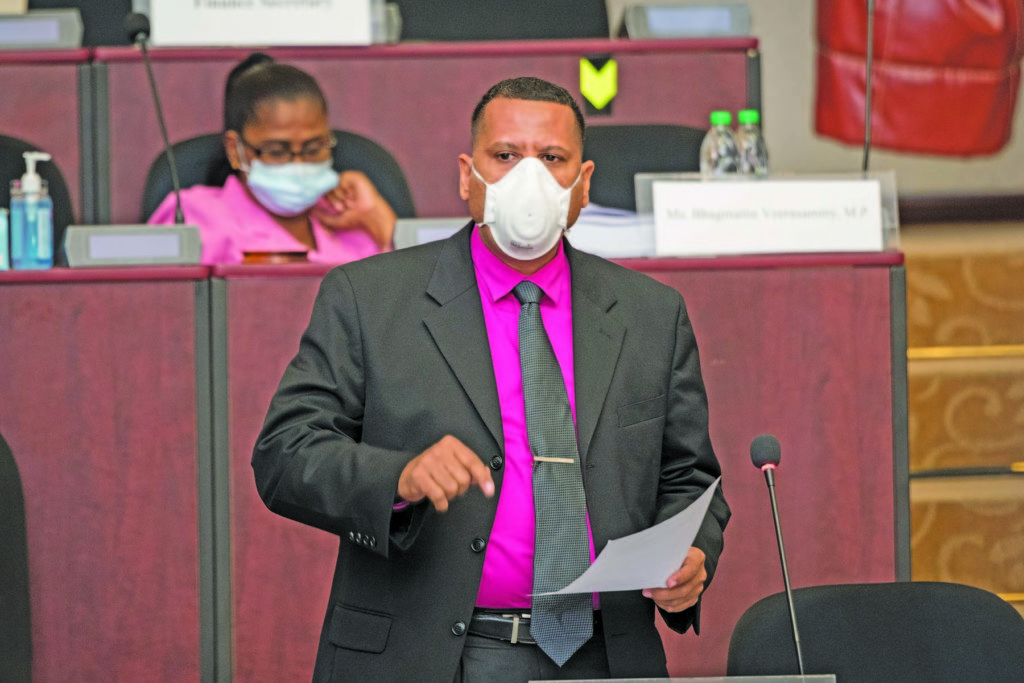 In light of this, existing housing areas will benefit from the rehabilitation of current roads. It will seek to ease the woes of residents, who have complained extensively about the dilapidated state of streets. This has been a noticeable trend in housing schemes and developing communities.
Works will be done on the main access road in Prospect, Perseverance, Little Diamond and Great Diamond, along with upgrades to asphaltic concrete at La Parfaite Harmonie, Herstelling, Eccles and Zeelugt.
The construction of a new access road and bridges will be carried out within Recht-Door-Zee in Region Three (Essequibo Islands-West Demerara); Plantation Annadale, Cummings Lodge, Plantation Prospect, La Bonne Intention, Vigilance, Plantation Bladen Hall, Plantation Strathspey, Great Diamond, Little Diamond, Mon Repos and Providence in Region Four (Demerara-Mahaica); Skeldon, Williamsburg and Hampshire in Region Six (East Berbice-Corentyne); and Lethem, Kwakwani, Amelia's Ward and Wisroc, Region 10 (Upper Takutu-Upper Essequibo).
Meanwhile, the installation of LED lights will roll out in Belle West Phase Two, Zeelugt and Uitvlugt in Region Three; Farm Phase One, Covent Garden, Good Hope Herstelling, Providence, Peters Hall and Non Pariel in Region Four; Experiment in Region Five (Mahaica-Berbice) and Kilcoy and Chesney in Region Six.
Streetlights will also be installed in Lethem, Wisroc and Amelia's Ward in Region 10.
The Housing Ministry has already committed towards the distribution of 10,000 house lots over the next year – one of the promises in the People's Progressive Party/Civic (PPP/C) election manifesto.
He had told Guyana Times that there will be development of lands for housing initiatives.
"We want to start the working in a number of areas in terms of land development for housing… This will go towards our '50,000 house lot distribution' initiative and of that, 10,000 house lots will be distributed within our first year in office," he had stated.
According to Croal, the Ministry will also start the process for housing development to cater for professionals as well as regularise squatting areas. The Housing Minister has already made it clear that there will be a strict zero-tolerance policy against new squatting under the PPP/C Administration and that the Administration will be working towards ensuring existing squatters have a housing unit at the appropriate time.
Croal had previously disclosed that there was a backlog of some 68,000 housing applications, which he inherited from the APNU/AFC Government. He noted that the handling of house lot distribution saw new applications being favoured over existing ones, thus contributing to the backlog.