Shaheed Roger Khan has filed a petition for early release from prison in the United States, where he is serving a 15-year sentence for drug trafficking to that country. He is scheduled for release on July 8 this year.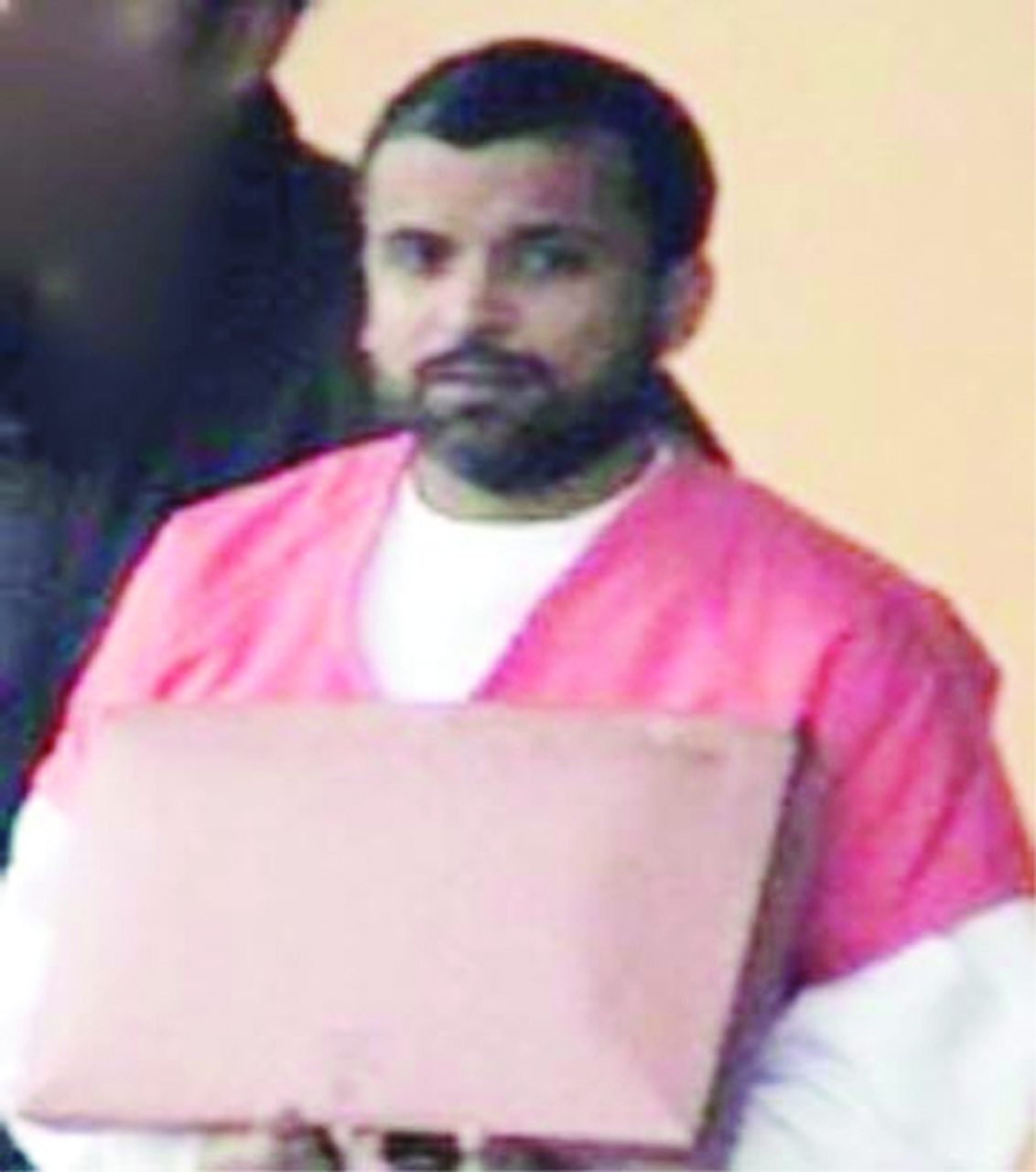 However, Khan, who prepared the petition himself, filed a petition in March for early release, pursuant to good-time credit acquired under the First Step Act (Formerly Incarcerated Reenter Society Transformed Safely Transitioning Every Person Act) – which revises sentencing laws and expands re-entry and early release programmes.
He is challenging the Federal Bureau of Prisons' (BOP's) failure to properly calculate and award his good-conduct credit and as such, filed an emergency petition for a writ of habeas corpus, which is a writ requiring a person under arrest to be brought before a judge or into court, especially to secure the person's release unless lawful grounds are shown for their detention. The court documents, seen by Guyana Times, state "COMES NOW, Shaheed Khan, petitioner pro se, and prays this court to expedite this emergency petition for a writ of habeas corpus… because the time required for a normal briefing schedule will result in the incarceration of petitioner beyond the length of sentence he is supposed to serve".
According to the petition, Khan wants the US court to order the BOP to recalculate his good-conduct credit under the First Step Act, which would see him being released earlier than July.
Khan explained in the emergency petition that the First Step Act was signed into law by President Donald Trump in December 2018 and seeks to ensure that all inmates within the Federal Bureau of Prisons receive the full 54 days of good-conduct credit, since the BOP's previous "erroneous interpretation" resulted in inmates only receiving 47 days per year in actual practice.
"Not only was this provision made retroactive, but Congress' intent – as evidenced through its statements during floor debate – was for this provision to be applied immediately. Yet, the BOP has decided to interpret when to apply the correction of their previous error in a manner that goes against congressional intent," the petition outlined.
It went on to say that the BOP has decided to take the absolute strictest stance in an effort to wait until the very last second to apply this legislative correction. This means, as was highlighted in the petition, that the BOP will not apply the good-conduct credit fix until after July 19, 2019, which ensures that thousands of prisoners, like Khan, will not benefit from the passage of the First Step Act.
"Here it is clear when one reads the congressional floor minutes during debate and passage of the First Step Act that Congress intended this provision to be applied both retroactively and immediately. They even conducted an analysis which calculated that almost 4000 inmates would be immediately released from custody due to this change. Bringing the focus back to the instant matter: petitioner Khan has a projected release date of July 8, 2019. Yet, with the application of the First Step Act's recalculation of his good credit time, Khan would have a projected release date of mid-to-late March 2019 – a benefit of approximately three months. Yet, since the BOP is not projected to apply the fix until after Khan is released, he will not receive the benefit this legislative enactment was targeted for," the emergency petition argued.
To this end, Khan is requesting the court to "…order the BOP to recalculate his good-conduct credits now with the application of the retroactive section 102(b) of the First Step Act".
He further cited in the court document that once his sentence is completed, he will be deported, hence it makes sense economically for him to be granted the full extent of his good-conduct credits, adding that the faster he returns to his country, the less the US taxpayers will be burdened by the cost of having to unnecessarily continue paying for him.
As a result of Khan's emergency petition, Magistrate Judge Lisette M Reid of the US District Court of Florida, on April 16, granted the request.
According to the court document, "… a shortened period for the response is being provided in this case. No motions for extensions of time will be granted excepted under the most extraordinary circumstances which may require a show-cause hearing".
Moreover, in accordance with US laws, Khan has named his warden at the Federal Correctional Institution (FCI) Miami, Bryan Dobbs, as the respondent in his habeas petition.
To this end, the Magistrate Judge has also ordered that the respondent files a memorandum of fact and law to show cause why this petition should not be granted and all supporting documentation necessary for the resolution of this petition.
Khan was sentenced in 2009 to 15 years' imprisonment after he pled guilty to arms trafficking, drug trafficking, conspiracy and witness tampering. He was nabbed in neighbouring Suriname back in June 2006 after fleeing Guyana illegally.
Khan had made claims of working to curb an out-of-control crime situation during that period by using extrajudicial methods of execution.
In October 2015, former US Ambassador to Guyana Perry Holloway had told local reporters, when asked, that there is a possibility for the Guyana Government to access Khan's testimony in the US courts. He had noted, however, that while there is a process to follow which has high requirements, his country would cooperate if the necessary procedures are followed.
"If the rules and regulations of the agreement are done with Guyana, or we have signed up under the UN or OAS to allow for such a thing, we would be sure to be disposed to cooperating within the framework of the rule of law," the US Ambassador had stated.
In response, President Granger disclosed a few months later that as part of efforts to probe extrajudicial killings in Guyana, if there are connections to him, then the Guyana Government will seek to engage him.